California Car Insurance Requirements Every Driver Should Know
By Cost-U-Less | August 05, 2021
Anyone driving throughout California needs to have the right kind of car insurance protection. Unfortunately, plenty of drivers don't understand the state insurance requirements, and they may end up violating these requirements without even knowing it.
Keep reading to learn all about the important requirements that will keep you safe while helping to protect you from some very costly mistakes.
Minimum California Car Insurance Requirements
In California, as in most states, drivers must have a minimum level of car insurance coverage. But do you know exactly what these minimum requirements are?
In California, you must have minimal insurance coverage in the following amounts:
Bodily injury liability coverage: $15,000 per person / $30,000 per accident minimum
Property damage liability coverage: $5,000 minimum
Uninsured motorist bodily injury coverage: $15,000 per person / $30,000 per accident minimum
Uninsured motorist property damage coverage: $3,500 minimum
While we always recommend getting more than the minimum coverage required by a state, this combination of liability insurance and uninsured motorist coverage can help protect you on the road. However, you can have the uninsured motorist coverage waived. While this will save a bit of money on your monthly premium, it means you are taking an extreme risk in the event that an uninsured driver strikes your vehicle while you are on the road.
The California Deductible Waiver
Earlier, we mentioned that drivers should always get more than the minimum insurance coverage. But what additional coverage should we add?
If nothing else, we always recommend adding collision insurance to your policy. This type of coverage provides additional protection for your vehicle, and it will payout even if you are liable for a car accident. Additionally, getting collision coverage in California means you may be eligible for the state's deductible waiver.
What is the deductible waiver? Basically, those who get collision insurance in California may be eligible to have their insurance company pay the collision deductible on your policy if you are in an accident caused by an uninsured driver.
Obviously, it's important to verify that you would be eligible for such a waiver through your insurance carrier. But if you are eligible, then you have that much more incentive to get collision insurance because you also get some of the added protection you would have with uninsured motorist coverage.
California Car Insurance Discounts You Should Be Aware Of
All California drivers have in common that they would like to pay less for car insurance. But did you know that you might already qualify for special discounts on your premium?
Like other states, California lets insurance carriers devise their own special discounts that drivers may qualify for. But on top of whatever the carriers wish to offer, there are two special discounts that the state makes sure drivers are offered.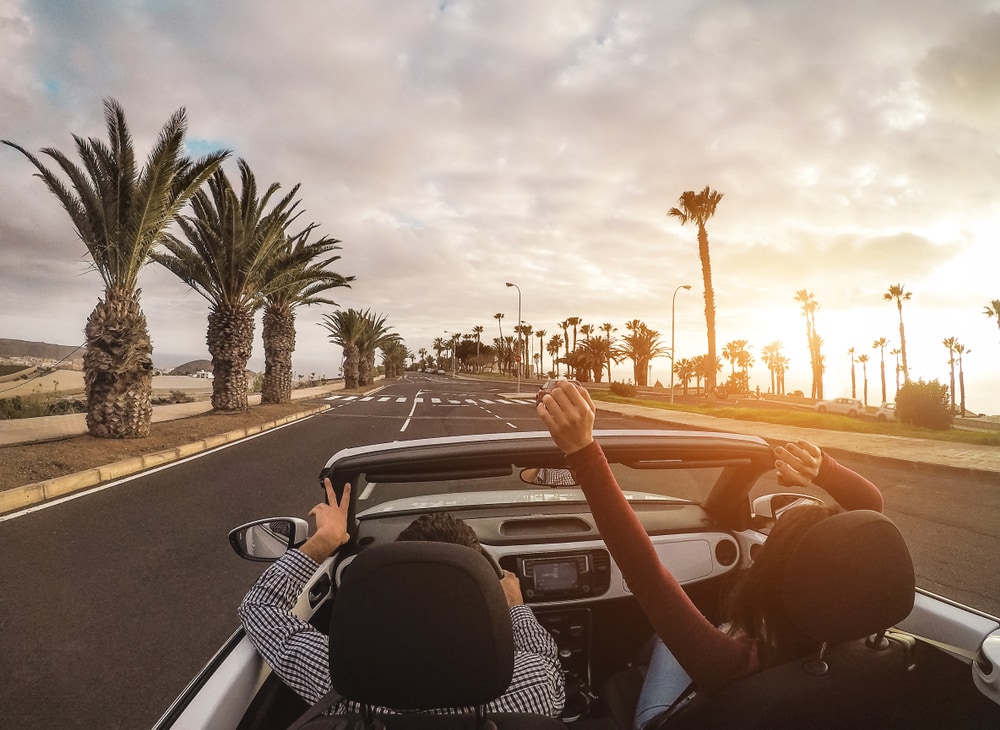 The first discount applies to high school and college students. It is known as the California good student discount, and it requires you to have less than eight years of driving experience and be enrolled full-time in high school, a home school program, or college. If you meet these criteria and you have an average of B or higher, then you can get a discount on your insurance, though you'll need to get a quote from an insurance carrier to find out how much you will save.
The second discount applies to all drivers. It is known as the California good driver discount, and it requires that you have been licensed in the United States for the previous 18 months or licensed elsewhere for at least three years.
Beyond these requirements, you must have not been assigned more than one point by the DMV in the last three years and have had no convictions for driving under the influence of drugs or alcohol for the last 10 years. If you meet all these requirements, you are eligible for a minimum discount of 20% off your insurance premium.
What Teen Drivers in California Need to Know
First of all, teen drivers cannot get a full license until they get a provisional permit. Teens cannot get such a permit until they are 15 and a half years old, and these drivers will also need to complete driver training before getting their full license.
Once a California teen driver has their permit for at least six months, they can apply for a provisional license once they are at least 16 years old. Getting it will require completing a test administered by the DMV.
Keep in mind that a provisional license will only allow passengers who are 21 years old or older. Furthermore, driving is limited between 5:01 am and 10:59 pm. However, after driving with a provisional license for at least 12 months, you get full driving privileges, meaning that you can drive whenever you want with passengers of any age.
Get Competitive Car Insurance In California
Now you know the insurance requirements every California driver should be aware of. But do you know where to get the best insurance at the most competitive rates?
Cost-U-Less is here to keep you safe while keeping your insurance premium low. Get started with a California car insurance quote online, visit an office near you, or call us at 800-390-4071 for a quote.
Ready to Get a Quick Quote?