Finding Affordable Car Insurance in California
By Cost-U-Less | May 21, 2021
Shopping for affordable car insurance in California can be frustrating due to all the risk factors involved. There's no flat fee because several considerations determine what kind of risk you'll carry. Some insurers specialize in helping drivers with a bad driving record, while others won't insure a driver with mishaps on record. Nevertheless, knowing what determines your pricing will help you to figure out what kind of coverage you can afford.
Factors that Determine How Much I Pay for Insurance
Your Driving Record
The cleaner your driving record is, the lower your premium will be. But if you've had several traffic violations or accidents, your insurance risk is considered higher, so you'll likely pay more for coverage.
Your Age
Young adults and teens under the age of 25 are generally considered a higher risk because of a lack of driving experience. Mature drivers usually have fewer accidents on average, so their premiums will be lower.
Your Gender
According to nationwide statistics, women have fewer accidents, traffic violations, and DUIs (driving under the influence) than men. That means women generally pay lower premiums than men.
How Much You Drive
The more you drive, the more likely you are to get in an accident. If you travel extensively for your job, you'll pay more. If you are retired and no longer commute daily for a job, then you'll pay less.
The Type of Car You Drive
The more expensive your car is, the more you will pay because insurers factor in the cost of repairs. Other variables include your vehicle's engine size, the probability of theft, and your car's safety quality. If your car has a high safety rating that helps protect you and your occupants, then you'll have a more affordable premium. Also, some insurers consider if your vehicle is more likely to cause extensive damage to another car.
Where You Live
If you live in an urban area, you're likely to pay higher premiums because populated regions generally have higher rates of vandalism, theft, and accidents. Anti-theft features may help bring your premiums down. Rural areas and small towns like Mariposa, for instance, usually result in lower premiums because of less traffic and lower theft rates.
Your Credit-Based Insurance Score
Some insurers use a statistical tool called the credit-based insurance score to predict the probability of you filing a claim and how much that claim will cost. Your credit behaviors are observed to determine if you will make on-time premiums. If your credit report shows on-time payments, then your credit-based insurance score will be higher and result in lower premiums.
The Type of Insurance Coverage and Amounts
If you have teenagers who drive an inexpensive first car, you may only want to carry liability coverage to protect the other driver. You can also add a bodily injury rider if you want extra protection for your teens. The amount and type of coverage you choose will determine your premium costs. The key to selecting coverage types and amounts comes down to how much you can afford and how much risk you are willing to take on yourself. The better the coverage, the less loss you will encounter.
Other Factors that Can Determine Price of Insurance
A fair insurer will aim to understand your needs and weigh the risks to find your most affordable options. However, some of these factors may help or hurt your case with other insurance companies, depending on your circumstances.
Your Occupation
Marital Status
Your Education
If you were previously insured by specialty insurance provided as a high-risk driver
Homeowner Status
Lapses in insurance coverage through the years and continuous coverage
Annual Mileage Driven
Discounts offered by the insurer
Adding on insurance riders
Deciding on the Amount of Coverage You Want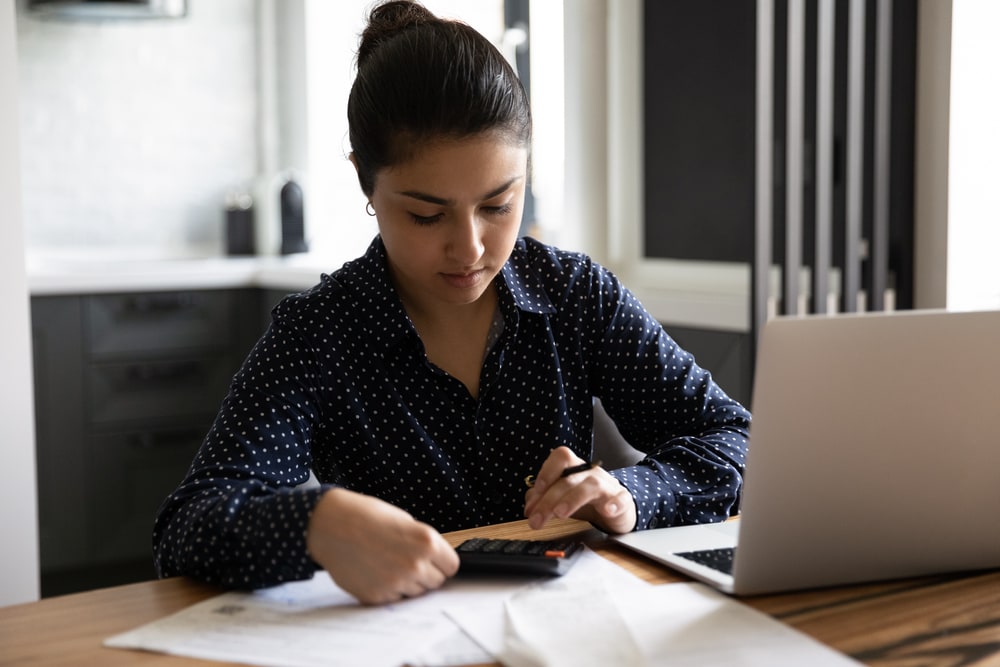 If you or your teen drives an older, inexpensive vehicle, you opt for liability coverage to cover the other driver. Carrying insurance on an older vehicle often doesn't pay off. There are limits to how much replacement value some insurers will allow for an older car due to the unavailability of older parts.
Almost every U.S. state has a minimum amount of liability that the driver is required to carry. In California, the liability limits are:
$15,000 for Bodily Injury Per Person
$30,000 for Bodily Injury Coverage Per Accident
$5,000 Property Damage Per Accident
If costs are greater than the liability coverage limits, you are required to pay the difference. While liability coverage is considered the least expensive insurance option, vehicles financed through banks and credit agencies require collision or comprehensive coverage to protect their interests.
The Better the Coverage, the Higher the Premium
Collision and Comprehensive Protection
Collision protection covers your car against damage regardless of who is at fault, while comprehensive protection covers damages caused by something other than a collision. Damages often include wildlife, theft, fire, hail, storm damage, or falling objects. Comprehensive coverage varies among providers, so make sure you understand all inclusions.
Insurers often bundle collision and comprehensive coverage together. Nevertheless, collision is an excellent investment alone. Premium averages vary from state to state, but generally, collision coverage is more expensive than comprehensive.
Personal Injury Protection (PIP)
Personal injury protection pays your medical bills and any injured passenger's medical costs regardless of who is at fault. PIP may also cover lost wages and funeral expenses.
PIP coverage covers expenses such as hospitalization, operations, injury rehabilitation, professional care, lost wages, and accidental death benefits or funeral costs. Other fees may include childcare expenses or home cleaning assistance if your injury deems you unable to perform routine tasks.
If you carry health insurance, personal injury protection will offer protections that your health insurance won't. In the event of an accident, your PIP policy is used first, and then your health insurance can be filed if there are outstanding medical expenses. At present, 16 U.S. states require personal injury protection; however, Alabama and Louisiana have no PIP requirements.
Uninsured Motorist Coverage/Underinsured Motorist Coverage
This coverage protects you and your passengers if another driver causes damage or bodily injuries and has no automobile insurance or carries insufficient coverage. This coverage is always a good investment and ensures you're not left paying for expenses that another driver caused.
Any or all of these coverages can be added to your basic policy as an endorsement or rider. The premium costs are adjusted as your policy is changed to provide more coverage.
How Can I Save Money on My Car Insurance?
Raise Your Deductible
You can lower your premium costs by choosing a high deductible. In the event of an accident, you must pay the deductible before repairs can be completed.
Bundle Your Insurance
Providers offer discount incentives when you purchase two or more types of coverage. Often sizeable auto discounts are allowed when you place your homeowners, life insurance, and other policy coverages with their company.
Maintaining a Good Credit History
Having a lower credit score won't disqualify you from getting coverage, but it may cost you more in policy costs. Statistical research reveals that people who wisely manage their credit make fewer claims; that's why a solid credit history will ensure lower insurance costs.
Buy Vehicles with Top Safety Ratings
Your policy costs are structured in part around the vehicle's price, repair costs, the likelihood of theft, and safety record. Do your homework and find cars that will offer coverage savings. The Insurance Institute for High Safety puts out a yearly list of their top safety pick ratings.
Reduce Insurance on an Older Vehicle
As a rule, an older car is worth less than ten times the insurance premium; therefore, having full collision and comprehensive coverage may not be cost-efficient. Check the value of your vehicle, and let us help you determine the best coverage for your budget needs.
Ask About Low Mileage Discounts
Typically, drivers who drive less than the average number of miles per year are entitled to a low mileage discount. Drivers who carpool with colleagues to their work may also be eligible for this same mark-down.
Ask About Other Discounts
Many providers provide additional discounts such as Veteran discounts, safe driver discounts, and more. Don't be afraid to ask about an option that may save you more money.
Get the Right Coverage for You
Having adequate insurance coverage will protect your assets, your family's wealth, and your future. Insurance costs vary from provider to provider; that's why you need to closely examine how much and what kind of coverage you're buying.
Cost-U-Less specializes in drivers who may have a messy driving record and struggle to secure sufficient, affordable car insurance. Regardless of your insurance needs or your past, we can help you choose the best, affordable coverage that will keep you behind the wheel. Give us a call at 800-390-4071 for a quick phone quote!
Ready to Get a Quick Quote?