Pet Health and Discount Services in California
Savings of Up to 25% on Pet Services and Prescriptions
Low- Cost California Pet Health Discount Plan by Pet Assure
The average cost of routine pet health care has skyrocketed in recent years. For example, the American Society for the Prevention of Cruelty to Animals (ASPCA) estimates that the first year of owning a pet can cost about $3,000 for a dog and almost $2,000 for a cat.
That's out of reach for many Californians. And when a pet has a problem, such as an illness or injury, already high costs can go through the ceiling. That is why low-cost pet health discount plans are a lifesaver.
Let's face it. We love our pets and want to make sure they're well cared for and pampered. Pet lovers everywhere understand the desire to protect their fur babies from harm. In 2021, Americans spent $124 billion on pet products and services.
If you're a pet owner, it's not surprising that you want your pet to live a long and healthy life. That's where pet health discounts can step in and give you paw-sitively affordable pet wellness services!
At Cost-U-Less Insurance, we can walk you through why Pet Assure is a purr-fect option for your family's budget.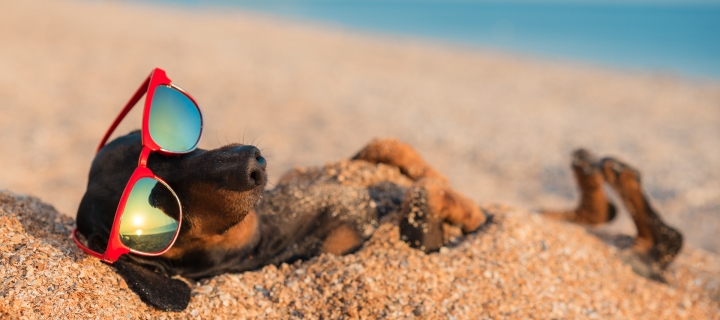 How Much Does the Pet Plan Cost?
Cost is always top of mind for most people. That's understandable. With Pet Assure, however, you won't need to worry about costly premiums. At only $10 or less a month, your discount ensures that the benefits are definitely worth it.
There are no deductibles or handling fees.  You can use your services at any of their nationwide veterinary offices as many times as you want without an increase in your premium.  You will receive a discount for the service provided to your pet.
What Is a Pet Health Discount Services Plan?
This plan helps you pay for all those emergency and non-emergency veterinary and prescription costs at a discounted rate. How does it work? First, select a veterinarian provider who partners with Pet Assure.
Enrollment in pet health discount services is quick and easy. There are no lengthy forms to fill out or pre-screenings required. You can select the plan that works best for your furr-ever friend and be on your way!
When you sign up for the pet health plan, you receive a full 25% discount on all vet services. You can use this service throughout California, but you're not limited to just that one location. If you decide to take your pet on vacation with you, the deduction applies in all 50 states.
There are no limits with Pet Assure, meaning your pet will qualify even with pre-existing conditions.
When you sign up for a Pet Assure membership, you can be assured that whatever type of pet you have or whatever their age, you'll be able to reduce costs during every vet visit.
Get Help Choosing Insurance Coverage
What Services Are Covered?
Whether you have a furry, feathered, or scaly friend, healthy pets are the goal. Since every pet is unique, the vet care they need may vary too. Some pets may see a veterinarian more often than others due to chronic medical needs. Other pets may only require an occasional preventative visit.
The great thing about Pet Assure is you can get any vet services you need to be covered. Some examples of types of services include:
Routine wellness visits
Sick visits
Injured care
Emergency hospital visits
Surgery
Hospitalization
Diabetes management
Injections
Blood transfusions
Broken bone care
Dental procedures
Cancer care
In addition to all these, you'll also have access to the Lost Pet Recovery program. This program helps reunite pets with their owners if they happen to get lost. A Pet Assure agent will outline the details of how this program works when you sign up.
This coverage cannot be used for services such as grooming, boarding, or purchasing prescription medications you administer to your pet at home.
What Are the Benefits of Having a Pet Wellness Plan?
Californians will receive savings when enrolling in an animal health discount program. Pets require their beginning series of shots, along with other services, to ensure pet wellness. Dog and cat owners usually want to get their animals neutered or spayed, which is a costly procedure. The savings from pet discount plans can be significant. For example, the average cost of a veterinarian office visit in California is approximately $72. This doesn't include shots, medication, or tests.
Here is a breakdown of the average cost for other pet healthcare costs in California:
Dental cleaning: $410
Broken bone: $2,700
Bladder infection: $400
Neuter package (for dogs): $501
Spay package (for dogs): $604
Cancer: $4,100
Diabetes: $2,700
Suppose a pet gets neutered and breaks a bone all in the first year of having him. The total average cost for this would be $3,201. Your savings with Pet Assure would be $800, bringing the cost down to $2,400. The cost savings of Pet Assure in one year may be up to $120! So, you save substantially with the program.
Get Help Making Pet Ownership More Affordable in California
If you are thinking about getting a pet or already have one (or more!) and are stressing about the cost, reach out to Cost-U-Less now to find out how we can help. Stop by one of our locations.
Ready to Get a Quick Quote?