Good Grades in School Can Mean Lower Car Insurance Premiums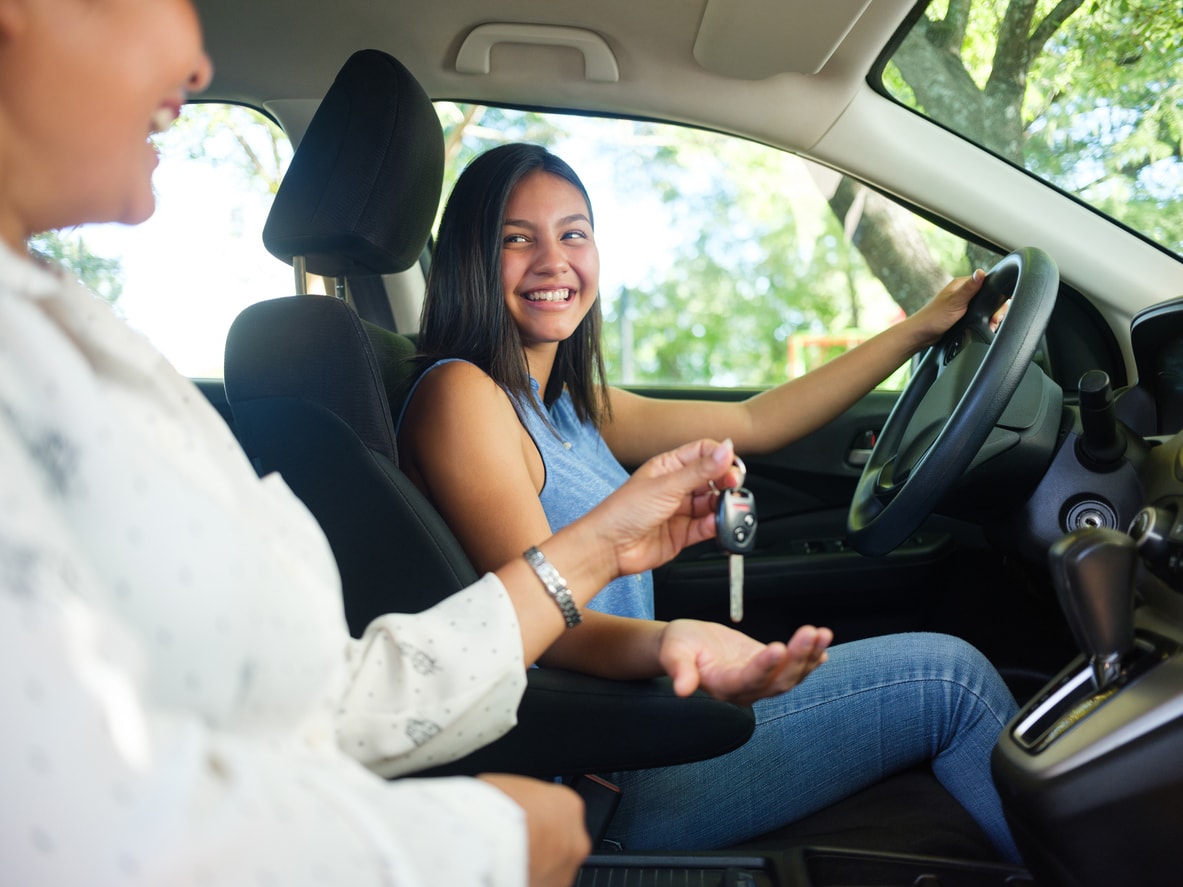 Finding and taking advantage of every auto insurance discount you're entitled to is always a good idea. Still, it's even more important if you are paying high premiums for a driver under 25.
Preventing Sticker Shock
Parents of younger drivers know exactly what the term "sticker shock" means. Adding a new, inexperienced driver to your auto insurance policy can cause premiums to jump by hundreds or even thousands of dollars a year. And the cost is even higher if a young person maintains their own policy under their own name. The problem is, of course, compounded for parents with more than one young driver in the family at the same time.
Why Are Auto Insurance Premiums So Expensive for Students?
It's tempting to blame the insurance company for high rates on teens and young drivers, but the reality is that younger drivers are responsible for more accidents and more insurance claims than their older, more experienced counterparts.
According to the CDC (US Centers for Disease Control and Prevention), teens and young adults have higher car crash rates than any other demographic group. Drivers under 25 are more prone to distracted driving (texting, calling, or interacting with passengers), are less likely to use seat belts consistently, and tend to exceed the speed limit more often than drivers 25 and up. This is sobering, even frightening news.
Thankfully, there are steps parents and students can take to lower the risk, and there are specific ways to reduce the cost of auto insurance for this expensive driver category.
The Good Student Discount
One valuable discount that drivers too often overlook is the "Good Student Discount."
Auto insurance companies have discovered that more responsible students who work hard to earn good grades in school are usually more reliable and much safer behind the wheel than students with bad grades. Simply put, better students are better drivers, and they file fewer claims against their auto policies. They cost less to insure, and as a result, many car insurance providers reward good students with significant discounts.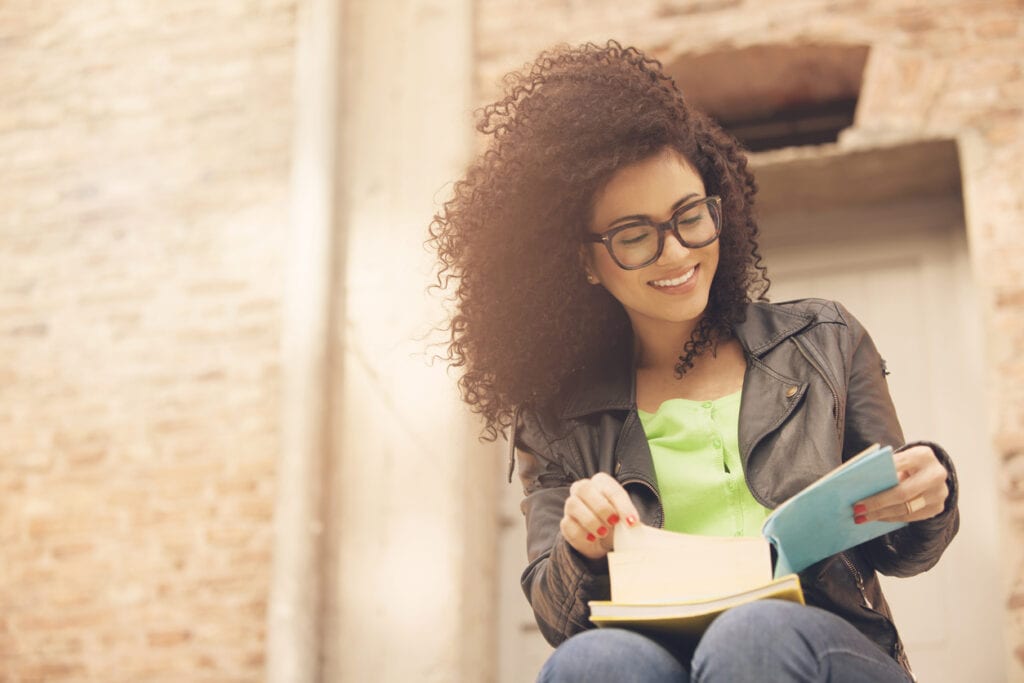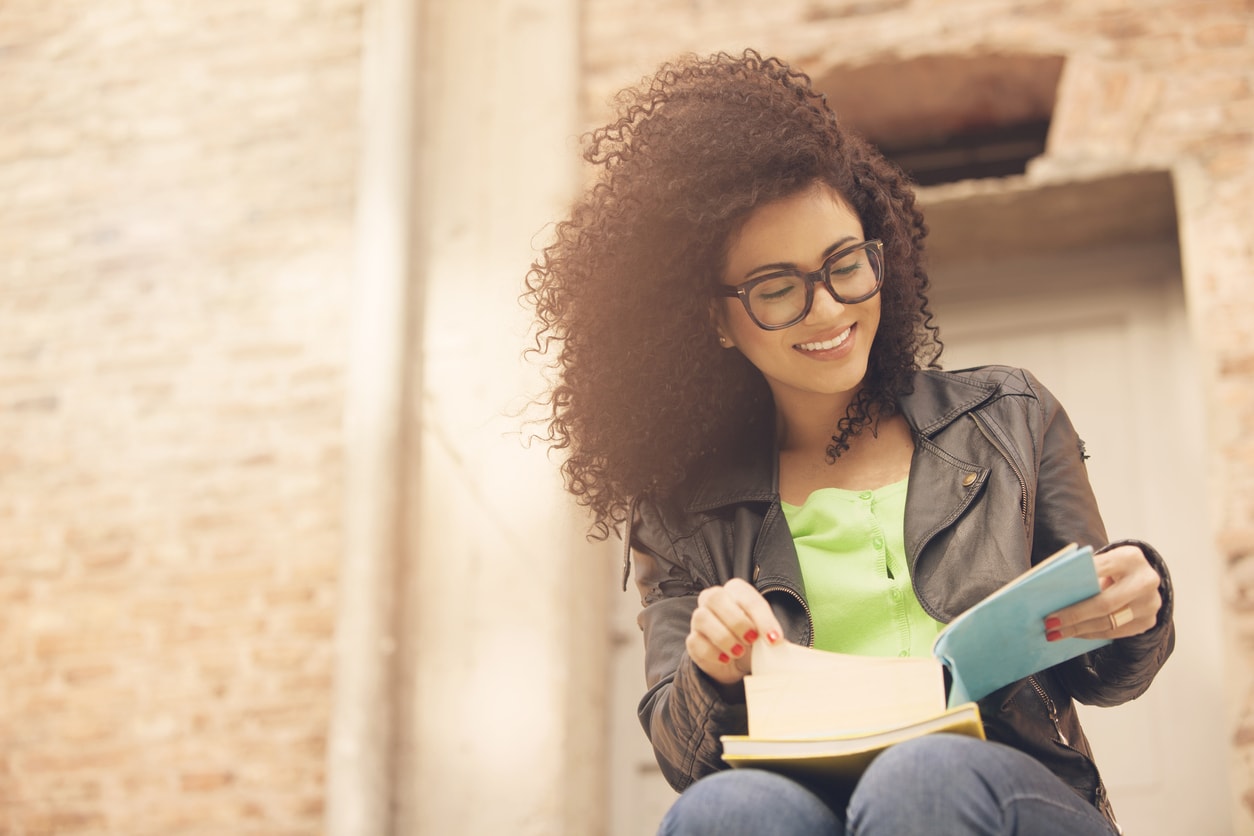 How Much Can You Save?
How much could the good student discount save you? It varies based on several factors, but it could be as much as 10% or more. That's big savings worth looking into when you consider the high premiums that teens and people under 24 pay for car insurance.
How Do I Qualify for the Good Student Discount?
Different insurance companies will have different standards for offering a good student discount, and some providers may not even provide this discount. It's important to check with your agent or company to make sure the benefit is available to you and your student. Still, generally, the discount applies to full-time high school or college students between the ages of 16 and 24 who are in good academic standing and who maintain a grade point average of 3 or better. This equates to a letter grade average of a B or higher.
How Do I Get My Good Student Discount?
Once you've determined that a good student discount is available, taking advantage of it is easy. Just let your agent or insurance company know you qualify and that you want the savings. You will then provide them with proof of the student's good grades.
Documentation
School administrators can provide the documentation in the form of a letter, school transcript and/or report card. Once eligibility is verified, the discount is applied automatically.
Most companies will require that you provide them with copies of report cards as they are issued or annual transcripts when policies are renewed. This is so they can be sure the covered student remains qualified to receive the discount over the life of the policy. They will also ask you to notify them if a student becomes disqualified by dropping out, temporarily unenrolling, switching their status from full-time to part-time, or losing their academic standing by being disciplined, suspended, or expelled.
What About Homeschoolers?
Homeschoolers or other non-traditional students (such as vocational school students) may find it a little more challenging to prove their eligibility for the good student discount because they won't have normal report cards or transcripts to show insurers. You'll need to work with agents and insurance companies to find an alternative to traditional documentation.
You'll find that most companies are eager to get your student qualified. They want good students as their customers because, in the long run, good students will cost them less in claims.
Most firms will accept alternative proof such as high scores (top quartile) on the SSAT, SAT, ACT, or other nationally or state-recognized standardized tests.
A Double Benefit
Saving money is a good thing, and so are good grades. From this point of view, the good student discount provides a double benefit to students and their families. Not only does this discount put money in your pocket, but it can also be an incentive for students to do better in school. Students who pay their own car insurance premiums or contribute to the cost (share the cost with parents) will certainly be more willing to study harder and boost their GPA when they realize they'll have more money to spend on things other than car insurance.
Take Advantage of Good Student Discounts
When it comes to car insurance, young people are very expensive to insure. That's not usually the fault of the insurance company. Younger drivers simply have less experience behind the wheel and more prone to less responsible, even dangerous driving habits.
Full-time students who qualify by maintaining good academic standing and a B or better average (or a 3.0 or higher GPA for college students) should consider researching and taking advantage of the good student discount if it's available.
This valuable benefit can save customers as much as 10% on student premiums.
At Cost-U-Less Insurance, we think parents and students should seek out and take advantage of every discount they qualify for. We can help you save money on car insurance so you can spend it on the fun stuff. Start your free California car insurance quote online, over the phone, or at one of our offices near you.
2022 Freeway Insurance Services America, LLC (CA License #6002326)
DBA Cost U Less Insurance Center