Low-Cost Renters Insurance in California
Don't Get Caught Short in Case of an Emergency
Affordable Renters Insurance in California
There are numerous reasons why Californians rent their living spaces rather than buy them. For many, they just aren't ready to make the kind of commitment homeownership entails. Others prefer to leave the maintenance and landscaping to someone else, while they enjoy the pool and the exercise facilities. Some just aren't in a position to purchase, especially with the high cost of living in the Golden State.
If you are a renter in California, investing in a cheap renters insurance policy makes sense for a whole host of reasons. Cost-U-Less can help you find affordable coverage for your apartment, talk to our insurance professionals today to protect your belongings.
Do Californians Need Renters Insurance?
Yes. According to the 2019 Census, almost half of Californians are renters (45%). And California is among the highest states for renters who have renters insurance. What do they know that you don't?
They know that renters insurance in California is cheap (about $15 per month) and with it comes a long list of protections you need as a renter in California.
You don't need to take time away from the pool or the gym to research the best renters insurance in California. Experienced Cost-U-Less agents do the work for you. We compare renters insurance quotes to find you the best coverage at the lowest price—and it takes less than three minutes to get a quote.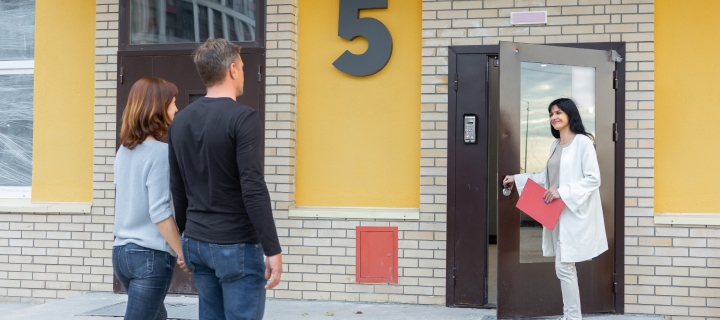 What is Renters Insurance?
Renters insurance is the same as any insurance coverage. The policyholder and the insurance company enter into an agreement where the renter pays a premium and the insurer promises to pay out financially if something happens to your belongings under a covered event.
Renters insurance not only protects your belongings in your home, it also covers your storage unit, your stuff in your car, and more. It provides liability coverage to protect you if you get sued after someone gets hurt at your home. It also provides living expenses if you have to find an alternate living situation while your home is repaired after a covered event.
Insurance Protection for Renters
If you rent, having insurance protection for yourself and your possessions is important. Rental insurance protects you in unforeseen circumstances such as fire, theft, water damage and other unanticipated situations. Don't make the mistake of thinking your landlord's insurance protects you, because it does not.
Whether you are renting an apartment, condo, or house, you can protect your family and belongings with California renters insurance from Cost-U-Less Insurance.
How Much Does a Renters Policy in California Cost?
Less than a cup of coffee at Starbucks. Seriously, though, the average cost of renters insurance in California is $183 per year. That's $15 per month. And less than 50 cents per day. For every benefit you receive, it's the best deal in California!
Factors Used to Determine Renters Insurance Rates
Just as with your car insurance, insurance company underwriters look at a variety of factors specific to you to come up with a renters insurance quote. Some of those factors include:
If you have trouble finding renters insurance, Cost-U-Less can help you search for California insurers that will provide coverage at a cost you can afford.
What Does Apartment Insurance in California Cover?
Apartment Insurance is another term sometimes used for renters insurance. It provides financial help to replace your belongings if they are damaged or lost in a covered event. Many renters underestimate how much it would cost to replace their furniture, electronics, sports equipment, clothing and more.
California renters insurance also provides financial help in situations where you may be held liable for someone's injuries. And, renters insurance covers your expenses if you must relocate while repairs are made due to a covered disaster. Let's break that down.
Your Apartment's Personal Property
Whether your belongings are damaged or destroyed under a covered event, or stolen, your renters insurance will help you pay to replace them.
Theft: Your possessions are covered if someone breaks into your home, your car, your hotel room or even picks your pocket while you are traveling. Your belongings that are stored outside of your home, for example in a storage unit, are also covered.
Damage: Your possessions are protected under a covered event. Covered events usually include fire and smoke, wind and hail, mold and water, snow and ice collapse, explosions and falling objects.
Your Apartment's Personal Liability Coverage
Your California renters policy includes an amount to help pay for the medical expenses if someone gets hurt at your residence. In the rare occasion that someone sues you after such an event, your liability insurance will help pay for your legal costs, including an attorney and court costs.
Slips and falls: If someone slips or falls at your property and is injured, your liability can kick in to help pay for their medical bills.
Dog bites: If you dog bites someone at your house or while walking at the park (or anywhere), your insurance will help pay for the medical expenses (and possible legal fees) if

necessary – as

long as you have declared your dog on your policy. Even if your dog bites another dog, your policy may cover the vet bills for the other animal.
Your Expenses While Your Apartment is Being Repaired
If you are displaced because your rental home is under repair due to damage suffered from a covered event, your renters insurance will help pay for your temporary housing, as well as expenses incurred during this time, such as restaurants, laundry and more.
Hotel or temporary apartment: The rent for living in a temporary space while your home is being repaired can really add up. Your renters insurance will help pay for that.
Food and other necessary items: You may have to eat out while your home or kitchen is under repair. You may have to use a laundromat to wash your clothes. These expenses are covered under your renters insurance.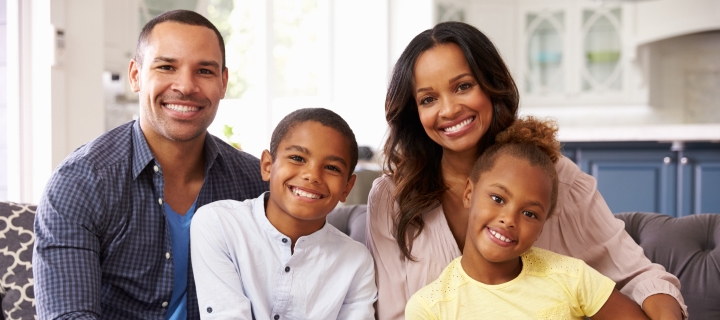 What Is Not Covered Under California Rentals?
Some things that renters insurance in California will not cover include pest infestations, earthquake and flood damage, vehicle theft or vandalism and the property belonging to a roommate.
High dollar items, such as some jewelry, firearms, electronics and art, may not be covered up to their full value without an additional rider or an add-on to the policy. Check with your agent to make sure all of your items are covered up to the limit necessary.
How Can I Save Money on My Renters Policy?
There are plenty of ways to save money on your renters insurance in California. Insurance companies tend to reward their customers for certain items.
Don't forget that increasing your deductible can also result in a lower premium.
Get Affordable California Renters Insurance Quotes Online Today
Cost-U-Less makes the process of obtaining renters insurance fast and easy. Request a quote by visiting us , give us a call at 800-390-4071 or stop by one of our convenient locations.