Mexican Car Insurance in California
Find Coverage You Need Before Heading South
Be Prepared for Your Trip with Mexican Car Coverage
Most Americans dream about traveling to Mexico, but they don't always realize how dangerous such a trip can be for those who are unprepared. Considering that the U.S. State Department has issued numerous travel warnings about heading south of the border, you'll need more than your basic car insurance in order to stay safe.
Fortunately, you don't have to choose between having fun and staying safe. It's possible to protect yourself on the road with Mexican car insurance.
What Is Mexico Car Insurance?
Mexican auto insurance helps protect United States residents who drive in Mexico. Such a policy provides different kinds of coverage, including special liability protection and protection against the high costs of any potential legal trouble you get into while visiting the country.
It offers different kinds of automotive coverage designed to help protect your car against many types of damage, keep you out of legal trouble, and even help you out if your car happens to break down while you are driving in another country.
What Does a Mexican Auto Insurance Policy Include?
A standard policy includes the following types of coverage:
Liability: This helps protect against damage that you may cause to people or property while traveling, and it's required to drive within the country.
Collision and physical damage: Regardless of whether you are liable for an accident, this coverage pays for damage caused to your vehicle by collisions and other forms of damage (including driving into animals or trees).
Fire and theft: If your vehicle suffers fire damage or is stolen, you will be protected.
Legal service: If the authorities think you are liable for causing an accident, you may be forcibly detained. This coverage helps pay the legal costs of bailing you out and, if needed, defending yourself in court.
Roadside assistance: If your vehicle breaks down, you can get it towed, get a battery jump-started, or get gas delivered to you as needed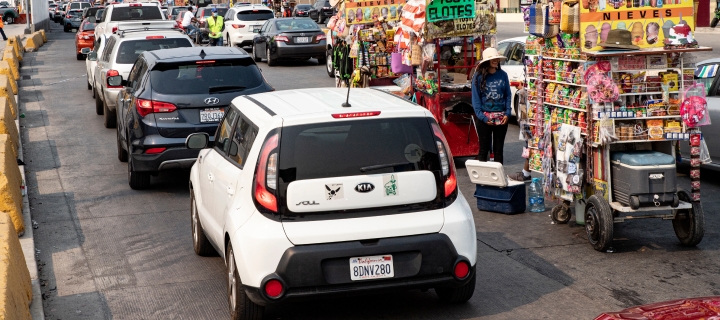 Do Californians Need Car Insurance for Mexico?
Yes, you need car insurance when you travel to Mexico.  It's important to have proper coverage when you are driving into Mexico. In addition to the dangers of driving through the country, your existing automobile policy will not cover any accidents for which you are liable.
Among its many other benefits, this provides the liability coverage that is legally required for you to drive within the borders of the country. And you'll definitely want this protection if you get into any accidents and the authorities think you are to blame.
Driving Across the Border: How to Choose the Best Possible Coverage
Many carriers are willing to sell you Mexican car insurance. However, if you want the best coverage from the most reliable companies, it's important to do your homework before you cross the border.
First, research what the fine print of the policy says, and familiarize yourself with the claims process (this will let you know what you need to do in the event of an accident). Second, check out online reviews to see what other customers are saying about the carrier. Finally, try to get quotes from multiple carriers to get the best and most affordable coverage.
How Much Does Mexico Auto Insurance Cost?
While it's possible to buy an annual Mexican travel insurance plan (which comes in handy for frequent visitors), most travelers only need coverage for the duration of their stay. And depending on many factors (including what car you're driving, how long you're staying, and which coverage options you choose), the cost ranges from $2 to $40 per day.
If you're traveling south of the border for a week, you can get coverage for as little as $14. As for peace of mind, you know you're protected and that's downright priceless!
Ready to Get a Quick Quote?
Is It Safe to Drive Into Mexico? How to Protect Yourself
Mexico is a fun and beautiful country, but is it safe to drive into Mexico? While there is an abundance of crime, there are a few easy ways to keep yourself safe during your visit.
Make sure you don't wear expensive clothing, fancy jewelry, or otherwise make yourself look like a wealthy mark. Speaking of wealth, consider using a money belt to ward off pickpockets, and stay wary of dangerous people and situations when you are in public. Finally, strictly guard documents like your passport and leave copies of other important papers where your friends and family can access them if you get robbed or run into legal trouble.
Get Affordable Mexican Car Insurance Quotes Today!
Enjoy your time in Mexico, and always take a moment to review safe driving practices.  Cost-U-Less makes the process of obtaining the correct insurance fast and easy. Request a by entering your zip code in the form at the top of the page, visit one of our California locations or give us a call at 800-538-3213.