Classic Car Insurance in California
Give your vintage auto the protection it deserves
Insure Your Classic Car with Affordable Auto Insurance in CA
Are you about to get started restoring an older beauty? Perhaps you've got a special classic that you've already been lovingly detailing. It takes a certain amount of passion to invest your time and money into these elegant and vintage models. At Cost-U-Less, we understand that. We have a similar passion for providing the most affordable car insurance quotes for your classic, antique or specialized vehicle.
Whether you like to cruise around California hot spots solo or you prefer to parade with other restored or specialized vehicles, we can help you find the appropriate coverage so that classic beauty in your driveway is properly protected.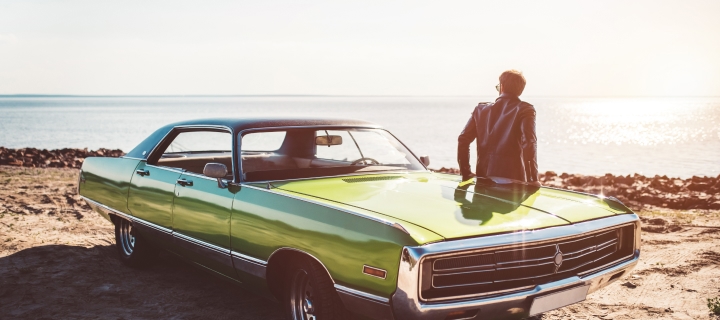 What is Insurance on Classic Cars in California?
This is for vehicles that are older than 25 years, in working condition and have a dollar worth more than the average car of that age. You already know your beauty is different – and maybe even better! That's why these policies are specifically designed for classic, collector, vintage and/or antique vehicles.
The amount of time you've lovingly spent on restoring your automobile – not to mention the money – means you are invested in this vehicle. This helps you protect that investment.
Are Classic Car Insurance Quotes More Expensive Than Regular Car?
The costs in California depend on many factors – the average is between $200 and $1,000 annually. Because you probably don't drive your vintage vehicle as often as your regular car, your policy should be cheaper.
Ready to Get a Quick Quote?
What is the Difference Between Classic Car and Regular Car Insurance?
You and your insurer will come to an agreement on how much your classic is worth and that will determine your premium. It includes comprehensive and collision insurance. This type of protection in a normal car reflects the value of that make and model on the current market and that's the replacement (and depreciated) cost the company pays out.
With a restored classic vehicle, the worth is typically comprised of the amount of time and money spent on restoring that car, plus what it might sell for on the market. These cars normally see their worth increase over time.
As with all vehicles on the road, you will be required to have the state-required minimum liability coverage, as well. You are welcome to increase those levels of coverage and/or add optional, such as uninsured motorist coverage (UIM) if it is not already required in your state, as well as additional medical coverage. This is the same for all vehicles – classic or not.
What Are Some of the Extra Benefits?
Besides including a high level of coverage, your policy may include special protections designed for the use of a vintage model, such as:
Increased replacement cost: Since these rides tend to increase in value, if your vehicle increases during the time you hold the policy, most insurers will agree to increase your coverage
Roadside assistance: Your vintage lady needs special handling should a tow be required. For that reason, your policy should include towing with a

flat-bed

tow truck only.
No attendance required: Provides coverage if you are away from your vehicle while it is being displayed at an auto show.
Why Should I Buy It?
It is coverage to provide you with the financial protection equal to your classic car's value. You've made an investment of time – and money – into your classic vehicle. And more than that – you are just plain invested. So, talk with your Cost-U-Less agent to find out how we can help make sure your investment is protected.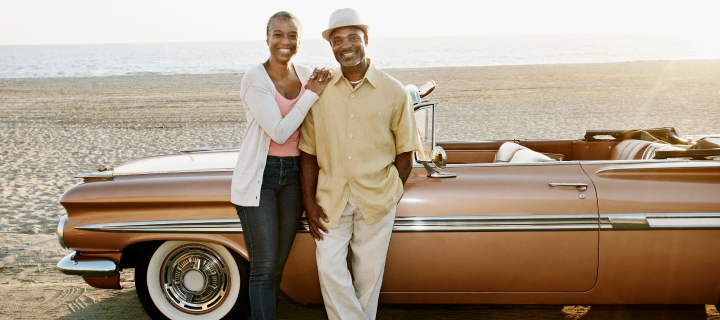 What are the Eligibility Requirements for Classic Car Insurance in California?
Age and beauty are not the only requirements for a vehicle to be insurable under this package. Most eligible vehicles are 25 years or older, it's true. However, exotics like the Aston Martin and Lotus may qualify, as well. Other specialized vehicles may also meet the requirements. One common requirement is that the vehicle is not your everyday ride and that it is in good condition (and working). Other requirements may include:
The owner must be at least 25 years old
The owner must own another vehicle they use for regular driving
The owner must have a good driving history
The owner must not engage in racing this auto
Of course, these requirements are not set in stone. Talking with your Cost-U-Less agent is the best way to find out if you are eligible for this specialized coverage.
My Car Doesn't Fit the Classic Car Mold, but it's Still Special
There are as many types of special vehicles as there are car buffs to lovingly take care of them. And so, there are different types of "classic car insurance" to reflect those difference. Here is a sampling:
Antique Car: These cars may typically be older (

20-45

) than the normal range (

19-25

). To be considered, these vehicles need to be in working order and original or restored.
Modified Car: From the same family as the classic chassis, these cars may not resemble their original state due to significant modifications. They are still considered classics.
Replicas and kits: These vehicles may have the age, but have separately manufactured components that still need additional protections due to their specialty type.
Get the Best Classic Car Insurance in California Today
At Cost-U-Less, we understand your passion for your classic car. You can find the best coverage to give you the protection your classic vehicle deserves – at a price you can afford. Check here for a fast and free or give us a call at 800-390-4071. You are also welcome to stop in one of our convenient locations.