Landlord Insurance in California
Secure Peace of Mind for Your Property with Affordable Landlord Insurance
Protect Your California Rental Investment with Cheap Landlord Insurance Quotes
Owning one or more properties in California is a great investment and can bring in significant passive income. Still, if something goes wrong and the property gets damaged, you'll want to have budget-friendly landlord insurance to see you through the turmoil. If you don't have a good policy, you may get stuck with substantial expenses.
Whether you own one property or ten, you're at risk of the various problems that come with property ownership and management. Your tenants may cause damage to the apartment that's more extensive than the security deposit. Or a natural disaster may strike, leaving your complex in shambles. Either of these scenarios can wreak havoc on your ROI. That's why investing in cheap landlord insurance is a property owner's smartest move.
Discover how Cost-U-Less Insurance can help you protect your properties with an affordable insurance policy. Reach out to an agent today to explore your options.
What Is Landlord Insurance?
This coverage helps to protect your investment and rental income properties when something goes wrong. It's designed to minimize financial losses due to a tenant's negligence or recklessness. It generally covers things like damage to the home, personal liability claims, and loss of rental income.
A landlord policy is separate from your homeowner's policy. This type of policy is an essential form of security for landlords, keeping what may be their biggest investment protected.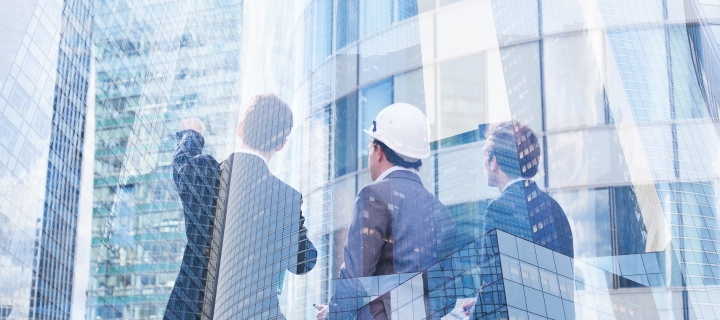 How Much Does Rental Protection Cost?
The price for a policy varies depending on several factors, but the national average is just under $1,300 annually. The average cost in California is $896. That is a decent price, considering the cost of just one incident can be much higher.
Are There Discounts Available?
Yes. There are several discounts to ask your agent about, including bundling, reducing administrative costs by signing up for auto-billing, being a loyal customer and more.
Is This Type of Insurance a Requirement in California When I Rent My Home?
This insurance is optional, so you can choose whether you want to purchase it or not. But what happens when a terrible accident occurs, and the property becomes damaged if you don't have the coverage? You'll be stuck paying for everything out of pocket. No matter how you look at it, you put yourself and your business at risk by foregoing it.
What Is Covered for Rental Properties?
So, just what is covered when you purchase a California policy specifically for landlords? Let's take a look at the three main areas of protection. These include:
Property Damage: Your real estate property in California, including any furnishings that you own, will be covered in the event of a natural disaster, electric or gas malfunction, fire, vandalism, or irresponsible tenants. You may be covered in the event of an earthquake, but check with the agent to be sure an addendum isn't necessary for this coverage. Since California is prone to getting earthquakes from time to time, it's a good idea to consider adding this coverage if it's not already included in your policy.
Liability Protection: Personal liability protection will protect you from losing everything in a lawsuit. If someone has a nasty accident on your property, you'll be held liable if you don't have proper protection. You're at risk of getting sued. A landlord policy will cover the other party's medical costs and your legal costs. So, you can rest easy.
Lost Rental Income: In some situations, your property may become so damaged that it becomes uninhabitable. When this occurs, the tenants need to move out, so you can have the place rehabilitated or repaired. But while they are gone, you will be losing money every month unless you have the proper coverage that will reimburse you for the lost rental income.
When you talk to a Cost-U-Less agent, they will discuss the extent of your coverage.
What Types of Rental Structures Are Covered Under the Policy?
Any type of place that's used to generate housing rental income for a real estate developer or a smaller landlord is an appropriate structure policy. Some of these places include:
Property purchased for the sole purpose of renting.
Renting your own home for more than one year.
Housing complexes.
Condos or duplexes.
Airbnb or other vacation rentals.
Any housing unit that you don't occupy but rent out.
How to Find an Affordable Landlord Coverage Policy in California
Ready to get your free quote for California landlord insurance? Speak with a Cost-U-Less agent and get the coverage you need to protect your investments. Don't wait any longer to get the peace of mind you deserve at the best rate possible.