Affordable Homeowners Insurance in California
We Can Help You Research and Sort Through Your Options
Protect Your Home and Possessions with California Homeowners Insurance
Whether you are a first-time homeowner or this isn't your first rodeo, your home represents a level of success and pride. As a California homeowner, you've reached an important achievement by owning your own home. It's important to take care of and protect this investment to your highest ability, since this status means a new level of freedom and security.
Purchasing the right home insurance is a first step in ensuring that your investment will continue to reward you through the years with a safe haven for you and your family. Buying home insurance isn't as fun as planning the stunning landscaping you will build or picking out the perfect sofa for the family room, but finding the right partner to help you navigate the maze of home insurance is crucial.
At Cost-U-Less, we have highly-skilled agents who can walk you through your options and help you find the most affordable insurance for your home.
What is Homeowners Insurance in CA?
As with other types of insurance, it is a legal contract between the homeowner and the insurance company. In exchange for a premium paid by the policyholder, the insurer promises to provide financial help for repairs and replacement costs due to a covered event.
Home insurance also compensates you for your possessions inside your home, so purchasing a homeowners policy provides added security for your investment. Other coverages include liability insurance for injuries on your property, as well as costs relating to a relocation while your home is being repaired after a covered event.
How Much Does Home Coverage Cost?
The cost of your home insurance will be based on a number of factors specific to you and your home. That said, an average for homes in California is roughly $1,400 annually.
Your cost will vary depending on the type of coverage you choose. The right policy means finding the right mix of coverage to meet your financial and insurance needs. Cost-U-Less offers customizable home insurance coverage at affordable rates.
Factors That Influence the Cost of Home Insurance in California
Insurance underwriters are responsible for setting your proposed quote for a home policy. They will look at a number of unique factors applicable to the homeowner and the home. These include:
How much it will cost to rebuild your home
The condition of your home (older homes with decayed wood and questionable electrical and plumbing systems will cost more).
Where the home is located (an area prone to wildfires or crime will be higher).
The number of claims the homeowner has filed in the past.
How much coverage the homeowner wants.
Remember, you can lower your premium by increasing your deductible. Installing security features will also give your insurer a reason to lower your premium.
Ready to Get a Quick Quote?
How Can Californians Lower the Cost of Their Home Policy?
There are several steps you can take to lower the cost of your policy. Besides raising your deductible, you can get discounts in several places.
To find out what discounts you qualify for, ask your agent.
What Does Homeowners Insurance Cover?
The bare basics of a home insurance policy are the cost of rebuilding your home if it is destroyed and replacing your personal items inside. In California, most policies will cover wildfire. Covered events typically include fire, smoke, wind, hail, snow and ice, and lightning. Your policy should also cover most damage to plumbing, electrical, HVAC, furnaces and water heaters.
Generally, a standard homeowner's insurance policy provides the following:
Replacing or repairing your home after a covered event.
Replacing or repairing other structures on your property (storage sheds, pools, boathouses, etc.).
Replacing or repairing your personal property and belongings inside your home, up to specified limits, if they are damaged, destroyed or stolen.
Your liability or legal responsibility for any injuries and property damage you or your family members cause to other people on your property and off.
Your belongings that are stolen or damaged while inside your car, or any other place outside of your home, such as a hotel room, up to specified limits.
Additional living expenses if a fire or another insured disaster leaves you temporarily unable to live in your home.
For an additional fee, you can select optional homeowner's insurance coverage, including:
Higher limits of liability for property damage or bodily injury.
Replacement cost for personal property.
Protection for valuables (jewelry, watches, fur, etc.).
Additional coverage for electronics or computer equipment.
To make shopping for the right homeowner's policy easier, take an inventory of what you own to decide the level of coverage you need.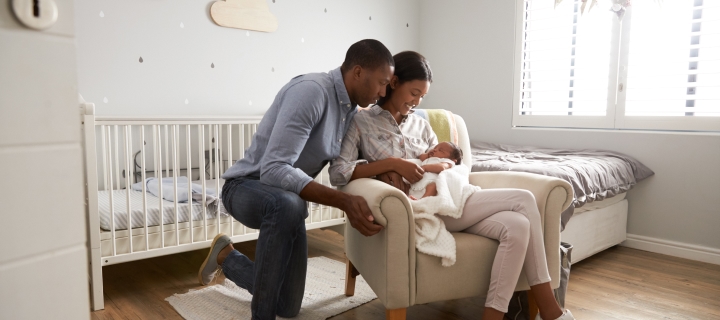 What Does Home Insurance Not Cover?
Most coverage does not extend to acts of nature such as earthquakes and floods (although you can buy flood insurance and, depending on where you live, may be required to purchase it). It also won't cover:
Intentional loss, such as arson committed by the homeowner
Neglect or normal wear and tear
Sewer backups
Pest infestations
Power surges
War, nuclear hazard and government action
What is the Difference Between Actual Cash Value and Replacement Cost?
You'll be asked to decide if you want your home insurance to replace your damaged or stolen items at the actual cash value or replacement cost.
Actual Cash Value
This is a payout for your lost or destroyed belongings for their depreciated amount. For example, your two-year-old laptop was stolen from your car. If you've chosen to be reimbursed for ACV, you will receive the amount that your laptop is worth today at two years old. This choice will come with a lower premium.
Total Replacement
Total replacement pays what your item would cost if you went out and bought a new one. For example, if your laptop is stolen, you would get enough money to buy a new one of comparable type. This choice comes with a higher premium.
Can I Purchase a Homeowners Policy Online?
Absolutely! Purchasing your home insurance policy is easy and straightforward. You can get a quote and purchase online. Our Cost-U-Less agents do all the work for you, researching a variety of options to provide you with the best coverage at the most affordable cost.
Contact Cost-U-Less Today for Cheap Home Insurance Quotes in California
Cost-U-Less can help you find a homeowners insurance policy that fits your needs and budget. Get a fast and free , give us a call at 800-390-4071 or stop by one of our convenient locations today.