Motorhome and RV Insurance
Your full-service home away from home security.
Affordable Motorhome Insurance from Cost-U-Less
Before you hit the road, be sure to protect yourself against accidents or theft. Let Cost-U-Less Insurance find the best rates and coverage to insure your motorhome or RV today. We insure all types of recreational vehicles. With our comprehensive, customizable motorhome insurance policies, you can safeguard your investment and travel the nation with peace of mind.
Cost-U-Less Insures the Following Recreational Vehicle Types:
Conventional Motor Home — Class A
Professional Bus Conversion — Class A
Non-professional Bus Conversion — Class A
Camper Vans — Class B
Mini Motor Home — Class C
Fifth Wheel Trailer
Conventional Trailer
Pop-Up Tent Trailer
Trailer with Recreational Cargo Quarters
Mounted Truck Camper
What does motorhome insurance cover?
Our motorhome insurance coverage options include Bodily Injury & Property Damage Liability, Comprehensive & Collision, Uninsured/Underinsured Motorist, Roadside Assistance and more.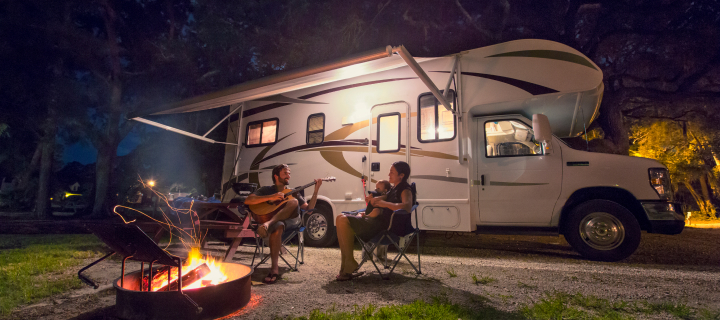 Motorhome Insurance Quotes
Cost-U-Less can help you find affordable motorhome insurance quickly and easily. Get a free motorhome insurance quote online by entering your zip code in the form at the top of the page, over the phone at 800-538-3213, or by visiting one of our local offices.