Travel Club with Hospital Indemnity Benefits in California
Don't Be Left With Unpaid Medical Expenses After a Car Accident
Find an Affordable Way to Maximize Your Coverage with Travel Club with Hospital Indemnity Benefits
It is estimated that a car crash happens in California every three minutes. Car crashes injure approximately one out of every 143 people living in California. In 2017, almost 200,000 people in California were injured in a car accident. If this was you, would your medical bills put you or your family in life-changing debt? If you get hit by an uninsured driver or a hit and run, do you have a plan in place for how to pay for your medical bills?
Fortunately, at Cost-U-Less Insurance, we offer a Travel Club with Hospital Indemnity Benefits plan that can help you pay for much of the cost associated with car accident recovery.
Planning for the Unexpected Brings Peace of Mind
Many drivers feel like they are taking their lives into their hands every time they get behind the wheel in California. That's because no matter how defensively you drive, you are still one speeding or drunk driver away from the unexpected trauma of a car wreck. In many cases, you won't get the opportunity to take an evasive move.
But you can make sure you have the right protection if a car accident does cause injuries that require medical care. At Cost-U-Less, our hospital indemnity benefits are cheap for the peace of mind they bring.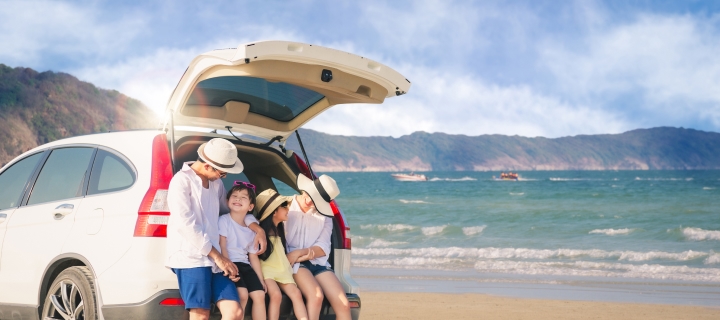 What is Covered with Travel Club with Hospital Indemnity in California?
Hospital Indemnity coverage is for medical costs that are the result of an accident in a private passenger vehicle with four wheels. Typically, these benefits include:
Up to $50 every day you are in the hospital for up to 365 days
A one-time $500 payment per accident to help pay for medical expenses and/or your health insurance deductible
Up to $5,000 for an Accidental Death & Dismemberment payment for your beneficiary or if you lose a limb will be paid to you.
Discounts on prescriptions at 51,000 pharmacies nationwide
Additional coverages and benefits are part of joining the Travel Club in California, including:
Theft and Hit and Run Protection
Rental Car Discounts
Travel Discounts
Lost Luggage Protection
Emergency Cash Protection
Emergency Travel Expense Reimbursement
How Does It Work?
It's simple to activate your benefits. If you are injured in a car crash, you file a claim and submit a report. As soon as the report is approved, you can start receiving your payment every day you are in the hospital,  and help with your prescriptions.  If you lose a limb, you will receive a one-time $5,000 benefit.  If the unthinkable happens; your family will be covered with the same benefit.
How Much Does It Cost?
For pennies a day, you can get the peace of mind of having an extra layer of protection covering you every time you get behind the wheel in California. Two plans are available:
Take Advantage of Travel Club with Hospital Indemnity in CA Today!
Getting started with your benefits is easy. You can even enroll for hospital indemnity online. Or you can give us a call at 800-390-4071 so one of our bilingual agents can answer your questions and sign you up. Or simply stop by one of our convenient locations in California today.