How to Lower Car Insurance Premiums in California
By Cost-U-Less | May 04, 2021
Are you a California driver looking for ways to lower your car insurance premium? You're not alone! California has some of the highest car insurance premiums in the country, and so it's no wonder that Californians want to know how they can reduce their insurance rate.
Insurance companies take several factors into account when determining premiums. These factors include:
Car insurance companies keep track of which areas have high crime and more car accidents. If you live in a zip code with more crime or accidents, then you will pay a higher car insurance rate.
When you're charged with a moving violation — for example, speeding, running a red light, or making an illegal turn — that violation becomes part of your driving record. If you have any recent traffic violations or have been involved in any car accidents, then you will pay higher car insurance premiums as a result. Most car insurance companies won't look more than three to five years into your driving record for minor incidents, but a major violation such as a DUI could affect your car insurance premium for as much as ten years.
Typically, the more expensive your car, the higher your car insurance premium. In addition, certain car types, such as sports cars, SUVs, and luxury vehicles, will mean a jump in your premium.
Your car insurance premium is affected by how long you've been driving. This is a big reason why older drivers usually pay lower car insurance premiums than younger drivers.
If you put a lot of miles on your car, then you will usually pay a higher premium than a driver who's on the road only occasionally.
Unlike many other states, California prohibits car insurance companies from considering a driver's gender or credit history when calculating insurance premiums. This means that improving your credit score over time will not directly lead to a lower car insurance premium in California.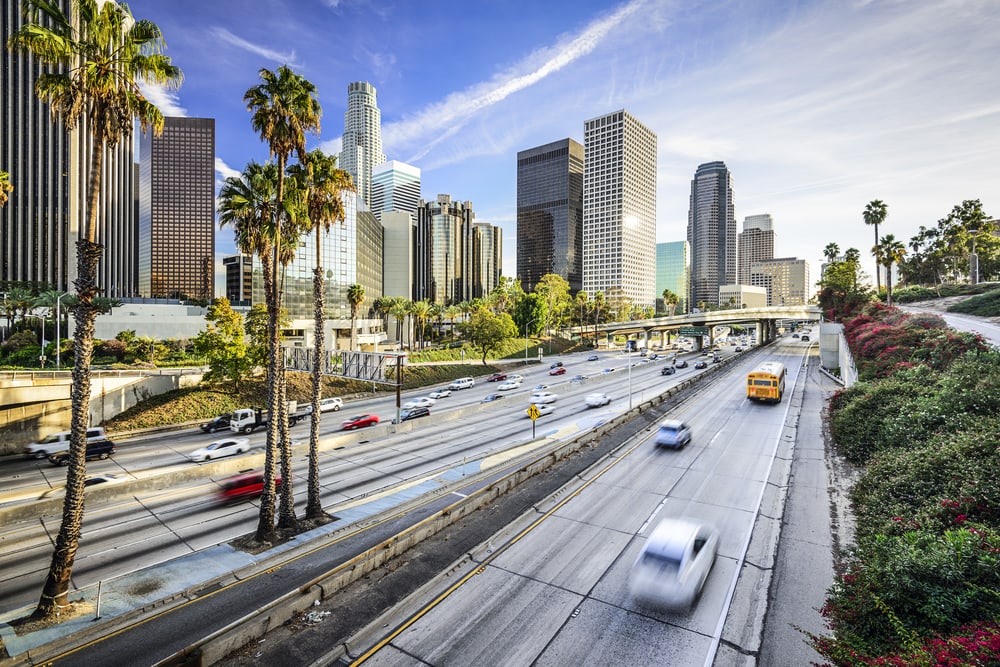 Whether you're looking to change car insurance companies completely or you want to reduce the cost of your existing policy, there are many ways to bring down your California car insurance rate.
Most car insurance companies offer lower premiums to drivers who attend and complete a defensive driving course approved by the California DMV. Drivers can choose between a classroom course or an online course they can complete on their own schedule.
If you're 55 or older, specific courses provide combined instruction on defensive driving, updated rules of the road, and how visual, auditory, and medication-related impairment can affect driving. The California DMV maintains a list of approved course providers.
If you haven't been involved in any traffic violations or at-fault car accidents in the last few years, then chances are that your car insurance company will offer a "good driver" discount. If you're not sure exactly what's on your driving record, you can request a copy of your driving record online.
Most insurance companies offer discounts to customers who have multiple policies with them. This might be multiple car insurance policies within the same household or multiple types of insurance — for example, car insurance and home insurance.
Car insurance companies typically offer discounts to members of certain groups or organizations such as AAA or AARP. In addition, veterans and active military, along with students with good academic records, are often eligible for discounts on their car insurance policy.
If you have a collision or comprehensive insurance policy on your car, consider increasing your policy deductible. Your deductible is the amount of money you agree to pay before the car insurance company starts covering the costs. When you increase your deductible, you agree to pay more of the costs in the case of an accident or theft. Therefore, a policy with a higher deductible will have a lower premium.
If your car insurance coverage goes above and beyond the legal requirements for California, then consider reducing your policy limit. The policy limit is the maximum amount of money the car insurance company will pay for a covered accident. That's why a lower policy limit will result in a lower car insurance premium.
How much you drive annually is one of the most important factors car insurance companies consider when calculating your insurance premium. A great way to bring down your premium is to reduce driving where possible. For example, consider carpooling or taking public transit to work if possible.
Note that intentionally misleading the car insurance company — for instance, by misrepresenting how much you drive — is fraud. Insurance companies take fraud very seriously and will almost certainly increase your premium or drop your coverage entirely if they find out you knowingly gave them inaccurate information.
Car insurance companies adjust their rates constantly based on the latest information about accident statistics in California and insurance claims. That's why it's always a good idea to keep comparing policies and quotes, even when you feel you found the lowest-cost policy. This is especially true when you're considering adjusting your policy deductible or policy limits.
When your car insurance premium creeps up each year, it's easy to feel like there's no choice but to keep paying more. But that doesn't mean there's not a better deal somewhere else! Finding a better and cheaper car insurance policy is easier than you think. In just a few minutes at Cost-U-Less, you could get a new car insurance quote online, on the phone, or even in person!
Ready to Get a Quick Quote?