Samsung's New Tech Lets you See Through Semis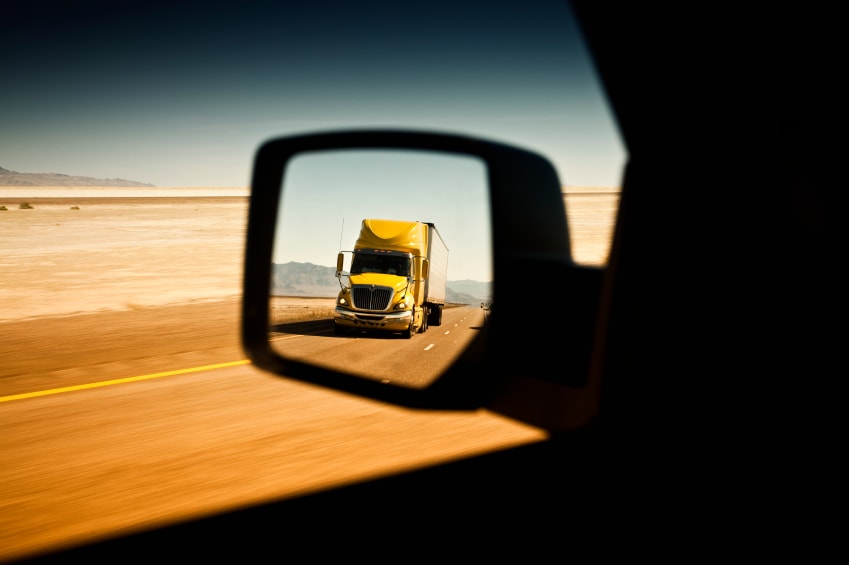 Driving on the highway with semis is what makes us happy that we have auto insurance ready and waiting. It can be terrifying committing to passing one without knowing what's ahead of it. The problem becomes worse on single-lane highways and roads. You're stuck behind the semi with no room to go around it and no idea what's coming up in front of it.
Samsung, manufacturers of smartphones, televisions, and home appliances, is hoping to solve this problem in the country where it takes the most lives. Argentina has an alarmingly high number of traffic accidents each year, and a large portion of those accidents were caused by a driver attempting to pass a semi on one of Argentina's many two-lane roads. But how will Samsung solve this age-old problem?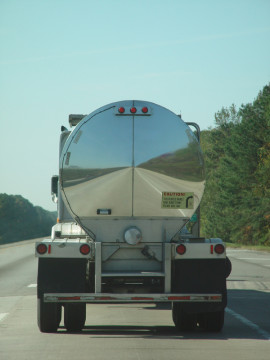 Samsung's Solution
Samsung prides themselves on their display technology, and the aptly-named "Safety Truck" is the embodiment of that pride. But what is the "Safety Truck"? Simply put, it's a regular truck, but thanks to the application of Samsung technology, other drivers will be able to see right through it… Sort of.
The effect is accomplished by an array of Samsung displays and a wireless camera. The four, specially-designed monitors will be affixed to the back of a semi and connected wirelessly to the camera mounted on the front of the truck. Simple and effective, just like a cheap car insurance plan (if you know where to look).
Even in the darkest of nights, the displays will remain visible, which means if you have the visibility to see the semi in front of you, you should also have a great view of what's coming next. These displays will be partially immune to the effects of weather and light degradation, and are still in development by Samsung at the time of print. This technology could be beneficial in many ways, from avoiding animals to reducing the hazards attached to sudden stops.

The Prototype Run
In an effort to test the effectiveness of this new technology, Samsung partnered with a local B2B client and offered to furnish one of their vehicles with the still-in-development technology. By Samsung's own account, the prototype was a success, as demonstrated in Samsung's "Samsung Safety Truck" video.
Unfortunately, the prototype was dismantled, but this was likely done for safety reasons since, as I mentioned before, the weatherproof displays Samsung is using for this project are still in development. Samsung is confident that this technology can play an important role in saving the lives of many people worldwide.

What Comes Next?
Samsung is currently in the process of testing and data collection on the device in an effort to meet national safety requirements and protocols for this kind of device. They'll be seeking the necessary permits and approval from both government agencies and non-affiliated automotive safety organizations.
Until these incredible trucks hit the road in the not-so-distant future, the best way to stay safe on the road is to carry a good auto insurance plan, so take the time to compare a few auto insurance quotes and see what kind of coverage you can afford.
Summary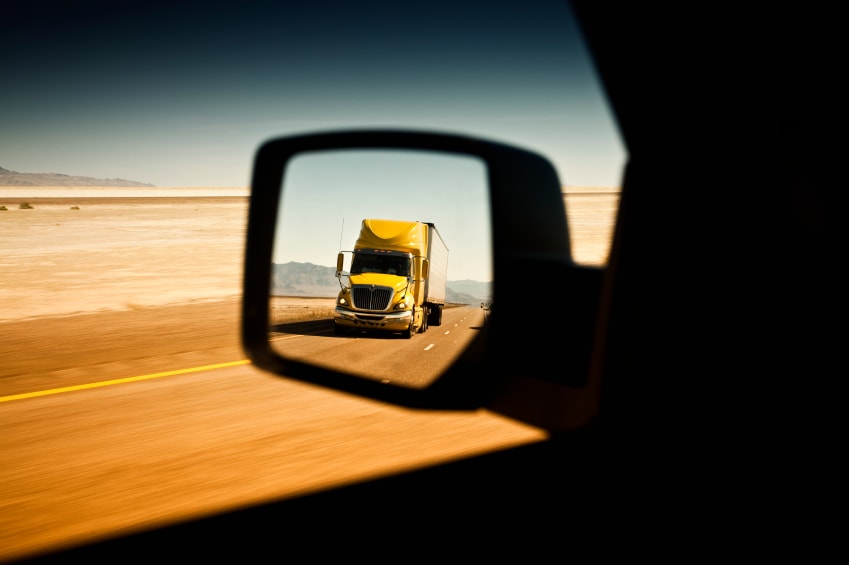 Article Name
Samsung's New Tech Lets you See Through Semis
Description
Passing a semi can be risky. With new technology, Samsung hopes to eliminate the problem completely.
Author
2022 Freeway Insurance Services America, LLC (CA License #6002326)
DBA Cost U Less Insurance Center