Is Uninsured/Underinsured Motorist Car Insurance Mandatory in California?
By Cost-U-Less | October 25, 2022
No. The laws vary from state to state, but California drivers are not required to carry coverage against damages or injury caused by uninsured and underinsured motorists as part of their minimum auto insurance policies.
Nevertheless, that doesn't mean it's not a good idea, and even critical for some motorists, depending on their coverage. Why? Let's take a look at auto insurance in the Golden State.
What is Uninsured Motorist Coverage?
Uninsured Motorist Coverage (UM) or Underinsured Motorist Coverage (UIM) kicks in to help you pay for accident damages caused by a driver who either does not have any car insurance or who doesn't have enough auto insurance to cover your damages. This coverage also covers you when you are in an accident caused by a hit and run driver.
In California, it's considered an optional car insurance coverage.
How Much Does Uninsured Motorist Coverage Cost in California?
It's cheap for the protection you get. UM or UIM averages between $50-$75 annually. That breaks down to around $6 per month. Why is this such a good deal? California is the 10th highest state in the nation for uninsured drivers.
Auto Insurance Requirements in California
California does not require UM or UIM. That doesn't mean it's not a good idea. You might be surprised to learn that with today's costs, you may be an underinsured motorist – even if you have the legal amount required. Let's explain.
California requires a minimal amount of liability insurance, which consists of bodily injury/death liability insurance and property damage liability insurance, in the amounts of $15,000/$30,000 bodily injury or death one person/more than one person and $5,000 property damage.
The purpose of liability car insurance is to protect other people in the case of an accident caused by you. If you cause a collision, your liability insurance will pay for the damage to the vehicles of other parties, as well as personal injury to others and property damages, up to your coverage limits. What this liability insurance does not cover is any damage to your own vehicle or injury to yourself.
The point is, it's a bare-bones insurance plan, with the main purpose being to satisfy the state's legal requirements at the lowest possible cost. So do you think this minimal coverage plan would completely cover your own damages or injuries caused by an uninsured or underinsured motorist? Do you think if you total someone's brand new Corvette in an accident you cause that your measly $5,000 property damage insurance coverage is going to pay for their repairs? Unlikely.
This cheap car insurance in California doesn't offer much protection. In fact, if you decide to carry only the minimal amount required, you'll likely be on the hook for, at the least, property damage if you are at fault in a wreck that totals someone's car – making you one of the underinsured motorists on the road.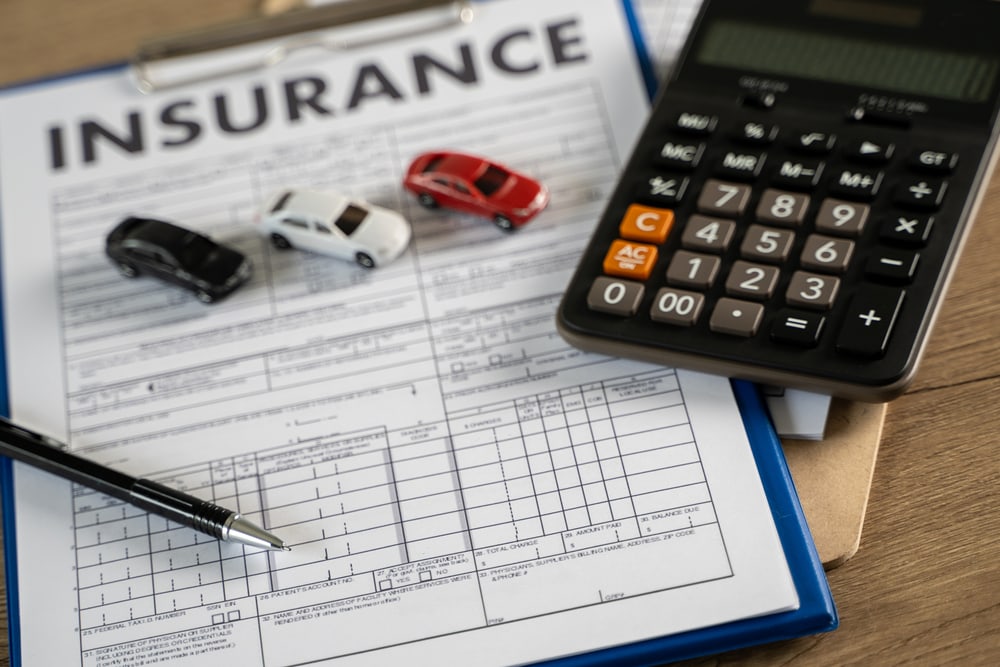 Do I Need UM/UIM Coverage If I Have Comprehensive and Collision Coverage?
Yes. Although "full coverage" auto insurance will go a long way towards repairing your property damage if you get into a wreck with an uninsured driver, it won't pay anything towards your medical costs. However, UM and UIM will pay towards your personal injury costs.
Full coverage includes the required liability, plus collision insurance and comprehensive coverage. This offers you much greater financial property protection than the minimally required liability insurance plan.
The collision portion of that coverage will pay for the damage to your vehicle, regardless of who is at fault in the accident.
However, there's a drawback: your liability and collision coverage won't pay for injuries to yourself or loved ones in such a circumstance. If you have to go to the hospital or undergo medical treatment of any kind, you won't be covered under your auto insurance.
That's why it's important to seriously consider adding UM and UIM to your policy. Another optional coverage available in California is Personal Injury Protection (PIP). PIP averages $5 to $50 per month and covers more than medical expenses, including income loss and childcare. Since PIP pays for a lot more than the medical liability in your UM or UIM insurance, some drivers carry both.
So Let's Review: When Should I Have UM/UIM Coverage in California?
As mentioned before, uninsured/underinsured motorist coverage is not mandatory in the state of California. Still, you should definitely ask about such protection if you only carry liability coverage. The added cost is minimal, and it could save you many thousands of dollars in the event of a car accident caused by irresponsible parties.
Things get a little more complicated if you carry collision and comprehensive. If you additionally have PIP coverage, or if you trust your own health insurance policy to offer adequate financial protection, maybe you don't need UM/UIM coverage.
But what's adequate? What kind of chance are you taking by not adding the UM/UIM coverage option?
Chat with an Independent Insurance Agent in California
It's time to crunch the numbers and compare coverage options if you want to find the best insurance prices in California. Don't try to take on that responsibility by yourself. A knowledgeable insurance agent will be able to give you a good idea of what additional California car insurance coverage would cost. This way you get the full scope of the financial protection you have, and the gaps in your coverage that could cause trouble if you get into a collision caused by an uninsured or underinsured driver.
It's highly recommended to seek out the help of an independent insurance agent. That's a professional who doesn't work for one insurance company but instead represents insurance products from several major carriers. As a result, your independent insurance agent can shop around for the most affordable coverage that will fully satisfy your needs.
Independent insurance agents also represent multiple lines of coverage. So, for instance, such an agent might have multiple lines of health insurance as well as car insurance in their inventory. That being the case, they could make sure you have adequate health insurance if you carry a collision and comprehensive plan that doesn't include PIP coverage.
In short, an independent insurance agent can ensure you will always have California car insurance options tailored just for you.
Find Affordable Uninsured Motorist Coverage Today in California
At Cost-U-Less, it's our responsibility to ensure you get cheap car insurance in California, with all the options you need to find the right coverage for your unique situation. Call an independent Cost-U-Less Insurance agent (800) 390-4071, or get a quick car insurance quote online. You can also find a Cost-U-Less location near you.
Ready to Get a Quick Quote?