Clearing Up What You Don't Understand About Your Auto Insurance Policy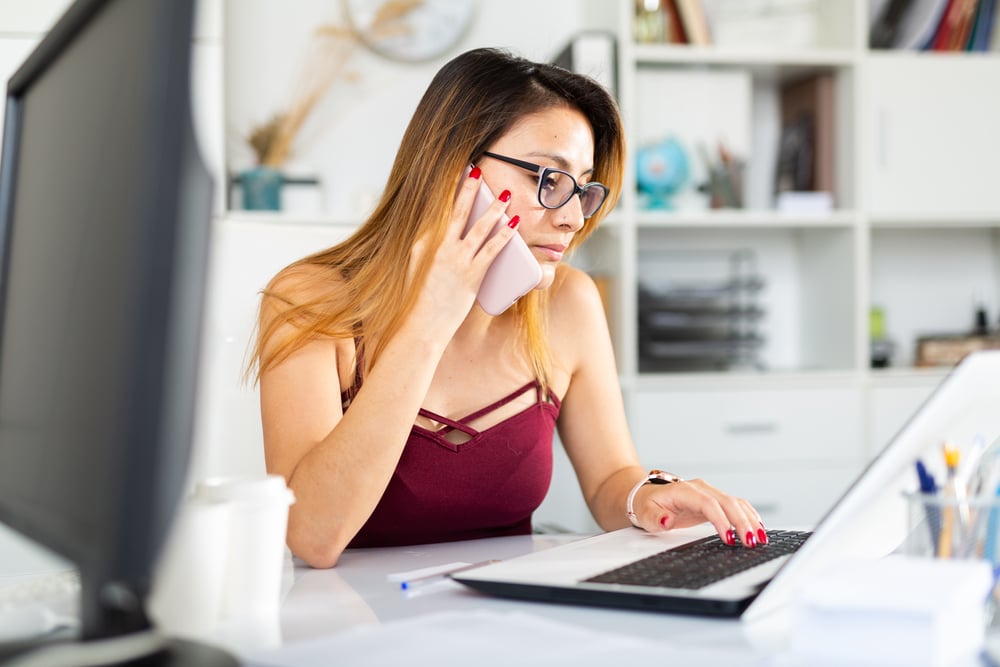 Understanding your automobile insurance policy can be confusing and frustrating when industry terms and numbers pile up in your brain. That's what makes Cost-U-Less Insurance different from other insurers in the business; we help you cut to the chase and clarify what coverage you're getting. All insurance policies share a common language, but not all protections are created equal. We aim to simplify your policy protections to meet your specific needs so that you're not left with unanswered questions or expectations.
Simplifying Your Insurance Policy to Better Understand What Coverages You Need
Our policies are broken down into essential sections providing insight and a clear understanding of the contractual expectations.
The Declaration Page
This page consists of the insurance provider's name, policyholder's name, and policy number. You'll find the effective dates of your insurance coverage along with the names of all drivers and vehicles covered. The type and amounts of coverages or injuries are included in addition to the price that the insurer pays for each. You'll also find the deductible amount that you're responsible for and the premium amount you owe. Also, extra coverages are listed on the declaration page as endorsements or riders and may reflect an additional premium amount.
The Agreement
The agreement section is the part of the contract that highlights your responsibility to pay premiums in exchange for coverage. If premiums are not paid on time, coverage is canceled.
Definitions
The definitions section explains specific insurance terminology and how it relates to your policy language. For example, you may carry liability coverage for a teen driver's vehicle but uninsured motorist coverage on your car. The definitions of the types of coverage and other insurance terms help ensure you have a thorough understanding of your policy language.
The Insuring Agreement
The insuring agreement states what the insurer promises to pay. This agreement details the damages that are paid per specific coverages. The exclusions section outlines what your insurance will not cover.
Conditions
Policy conditions are the requirements that you must comply with in order to have coverage. These requirements emphasize obligations, rules, and appropriate behaviors that you agree to abide by to maintain coverage. Common conditions can range from driving unimpaired, filing timely claims, submitting proper accident documentation such as a police report when filing a claim, and more. Conditions for the insurer are also outlined, recognizing your rights.
Coverages
The Coverages section explains the five common car insurance coverages available.
Liability – This coverage protects against damage that may happen to another person due to an accident that you caused. This protection includes repairs, medical payments, or legal settlements of physical injuries. Liability limits cover each person for property damages and bodily injuries.
In the state of California, drivers must carry liability coverage to cover any damages caused on your behalf to another driver or their passengers. However, liability coverage does not cover your vehicle or injuries if you are at fault.
Liability Coverage Limits in California are:
Bodily injury liability coverage: $15,000 per person / $30,000 per accident minimum
Property damage liability coverage: $5,000 minimum
Uninsured motorist bodily injury coverage: $15,000 per person / $30,000 per accident minimum
Uninsured motorist property damage coverage: $3,500 minimum
If costs are greater than the liability coverage limits, you are required to pay the difference.
Collision – This protection covers your car against damage regardless of who is at fault.
Comprehensive – This policy protection covers your vehicle against damages caused by something other than a collision. The coverage may include theft, fire, hail, or storm damage, as well as contact with wildlife and falling objects. Coverage incidents vary, so pay close attention to what is included or excluded.
Personal Injury Protection (PIP) – This coverage helps pay your medical bills along with any injured passengers regardless of who is at fault. PIP may also cover funeral costs and lost wages.
Uninsured Motorist Coverage/Underinsured Motorist Coverage – This coverage protects you and your passengers if another driver causes damage or bodily injuries and has no automobile insurance or carries insufficient coverage.
Coverage Payment Limits
The coverage payment limits help you understand the total amounts that the insurer is willing to pay per bodily injury for each person, as well as property damages when settling a claim. For example, if your policy amounts are 25/50/25, this equates to:
$25,000 for Bodily Injury Per Person
$50,000 for Bodily Injury Per Accident
$25,000 for Property Damage Per Accident
If you are in an accident that is your fault, then the insurer will pay up to $25,000 in bodily injuries for the other driver and any injured passengers. However, if the combined coverage per accident exceeds the $50,000 coverage limit for bodily injuries, then you are responsible for the difference. If four passengers are injured, and they all have $25,000 in medical costs, then you will owe $50,000 out of pocket.
The insurer agrees to pay $25,000 for property damage per accident. If the property damages exceed the $25,000 coverage limit, you will also be responsible for the difference.
Deductibles
If you are in an accident and file a claim, you are responsible for paying an out-of-pocket deductible amount to offset the insurer's risk or loss. The higher the deductible amount, the lower your insurance premium will be. If you want a lower deductible, then your premium will be higher.
Exclusions
There are certain events or conditions in which the insurance company will not provide coverage. These conditions are excluded to help the insurer avoid loss. Many of these exclusions are common sense behaviors such as driving while intoxicated or using your vehicle for criminal activity. Other exclusions can be related to acts of nature, catastrophic events, or using your car for commercial purposes. Be sure to read all the exclusions listed in your policy to know what will not be covered.
Insurance Endorsements or Riders
If you want a little extra coverage, then an auto insurance rider is known as an endorsement or change that will adjust your policy to meet your needs for more coverage. Riders are usually quoted per request and will cover many circumstances such as accident forgiveness or extra family protection coverage that covers liability policies when the other driver is uninsured. We'll be happy to explain all our endorsements so that you can find the perfect fit for your needs.
You Deserve Better Coverage
Finding a trustworthy car insurance agency that will treat you fairly and meet your specific needs can be frustrating, expensive, and time-consuming. That's why Cost-U-Less is here to clear up the confusion and help you better understand how our affordable coverages will meet all your needs.
Regardless of your driving history or budget, we're here to keep you driving! Give us a call at 800-390-4071 for a quick phone quote!
2022 Freeway Insurance Services America, LLC (CA License #6002326)
DBA Cost U Less Insurance Center