How to Keep Your Kids and Pets Car Safe This Summer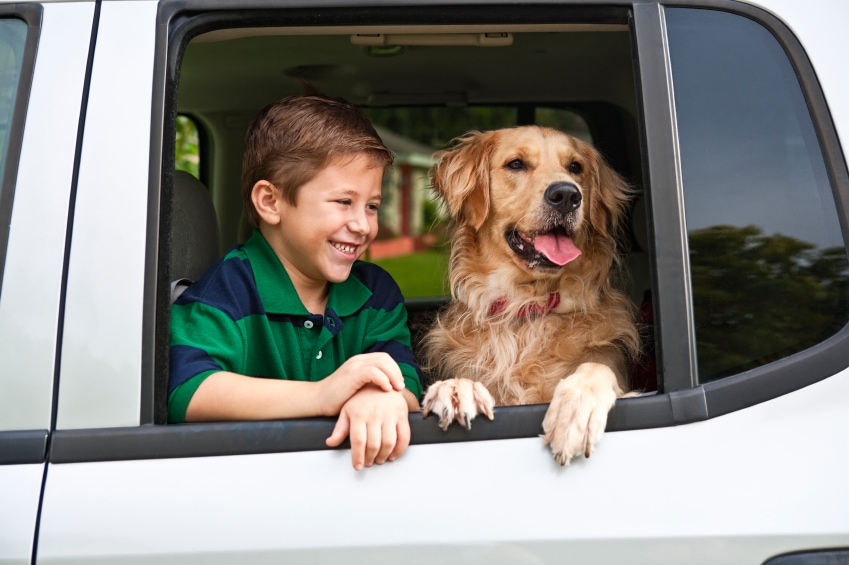 With summer's heat and long road trips on the horizon, car safety is paramount – be sure to review our low-cost auto insurance options before heading out. These tips will help to keep your priceless cargo safe.
First things first
First off, never leave your child unattended in a car…EVER!
37 children die annually from heat stroke by being left unattended in a parked car, according to KidsandCars.org. You may be thinking, "I'll pop into the store/dry cleaner/gas station, etc. for just a minute or two." Those few minutes could make all the difference in your child's health. Temperatures inside your locked vehicle can swell above 100 degrees in just ten minutes on a summer day. Take your children with you when you get out of the car, or, better yet, leave them with a sitter while running errands. They'll be much happier, and you'll get your errands done in no time!
Man's best friend – Happier at home?
Pets are also at risk. Just a few minutes in a locked car can result in increased panting, a rapid pulse, glazed eyes or vomiting. Shop at pet-friendly stores (most are these days) so that Rover can shop along with you. Better yet, leave your pets at home where they are safest. In some areas of the country, "Dog Parking Boxes" have been introduced. A safer alternative to tying your dog outside the deli, these climate-controlled safe crates are now available for rental by the minute in New York City and select "mutt"tropolitan areas. Users join the service online, download the app, and pay an annual fee (for "Dog Parker," just $25), before getting a card in the mail. Members then use the app to find and rent an open "Dog Parker" crate, and use their membership card to open the crate. They can then lock up their dog for 20 cents per minute while they get groceries, grab a meal, or take a short class. The app also lets them monitor their dog through a small camera in the crate.
Commenting about dog parking services in general, the ASPCA recommends that pet owners leave their dogs at home. As with children, any time you leave a dog unattended, you're jeopardizing your pet's safety. If you ever see a child or an animal alone in a car, call 9-1-1 and stay with the car.
Have a seat!
Whether you're driving around the block or across the country, car seats and seat belts should always be used. All children ages 12 and under need to sit in an approved car seat. The type of car seat appropriate for your child depends on his/her age and height. From rear-facing baby seats to tween booster seats, always strap your child in first, before securing your own seat belt.
Look back before backing up!
More injuries occur in very young children from being backed over on their own driveways than from any other accident around the home. Unbelievably, 50 children are injured by being backed over in the United States every week! In 70% of these incidents, a parent or close relative is behind the wheel. This may seem obvious, but always be sure to look behind you in both your rear view and side view mirrors, before backing out. If you have a rear-view, back-up camera, even better. Don't become a statistic.
Take a look at our low-cost auto insurance options here to get the best rate!
Summary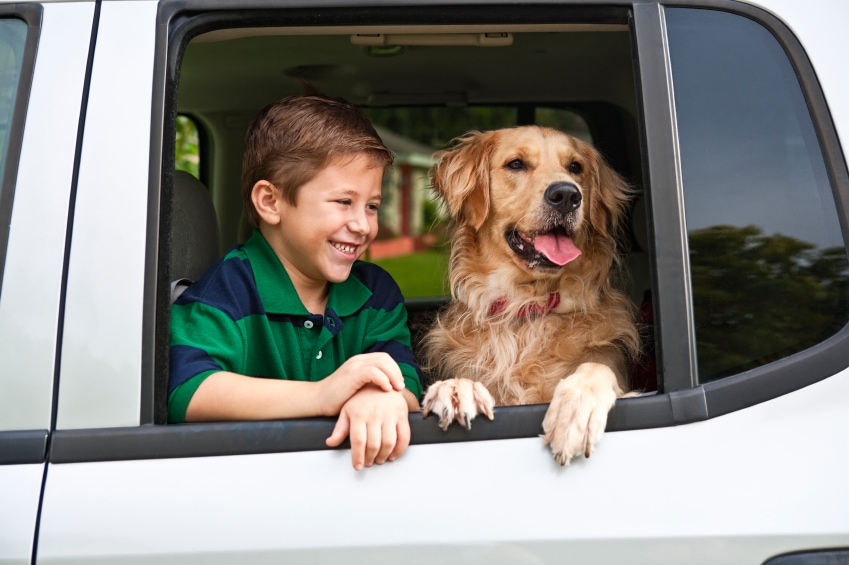 Article Name
How to Keep Your Kids and Pets Car Safe This Summer
Description
With summer road trips on the horizon, car safety is paramount - These tips will help to keep your priceless cargo safe.
Author
2022 Freeway Insurance Services America, LLC (CA License #6002326)
DBA Cost U Less Insurance Center