4 Heart-Pounding Summer Extreme Sports to Take on in Northern California (If You Dare) 
By Cost-U-Less | August 21, 2023
You only live once. Or whatever explanation you give anyone who wants to know what you get out of practicing whichever extreme outdoor activities you're into.
These northern California summer sports aren't for everyone, that's for sure. But as long as you're up for it (and you have car insurance with personal protection coverage to get you there and back), here are four extreme sports that junkies like you can undertake in northern California this summer.
If you dare.
Whitewater Rafting
Anyone can canoe or kayak across a placid river of glass. It's when the water gets moving, and lazy waves become choppy, churning rapids that twist over rocks and drop suddenly that the water sport becomes real.
You have ample opportunity to challenge the rapids in northern California. Check out locations in the Sierra Nevada foothills, including the Middle Fork American River, 50 miles northeast of Sacramento, and the South Fork American River. Here are more area locations for whitewater adventures.
Rivers are classified for whitewater difficulty. Classes I and II are safe enough that even your kids can take part, while Class III is moderately difficult. The ratings go all the way up to Class VI, otherwise known as "Unrunnable." You don't wanna know.
Actually, you need to know — for your own safety. When getting information online, check the difficulty level, and make sure you're not exceeding your party's capabilities.
The safest approach when navigating the most challenging routes is to go with a guide if you have less experienced rafters or are unfamiliar with the river. Consider this approach even if you're an experienced rafter.
Cliff Diving
Jagged cliffs high above deep waters equal cliff diving for some. You'll find a lot of that topography of northern California. Before you get in your car and head to your cliff-diving adventure for a shot or two of adrenaline, go online or call the local authorities to see if diving is legal from that location. If there's a regulation against the sport, heed the good advice and stay away. It means there's trouble ahead and the possibility of serious injury or worse if you disregard the warning.
Another issue could be California's chronic water problems. The drought conditions are not like they were, but even now, there are water shortages all across the state. So, make sure you have adequate depth before letting go of gravity.
Slacklining
The sport of slacklining originated in Yosemite National Park, which might explain its popularity in the Golden State. For the uninitiated, it involves walking across a horizontal line of nylon webbing affixed to two anchoring points and stretched not quite taut. It takes incredible balance and focus to complete a walk from start to finish without falling from a one- or even two-inch line.
Slacklines are placed at knee-length heights from the ground or even lower. But more extreme sportsters take on highlining, a more extreme form of this sport. Just as it sounds, this involves a shaky, harnessed walk across webbing that might be placed high over a body of water or above the tree line deep in a redwood forest.
In northern California, an online search will turn up yoga and rock climbing centers where slacklining is taught. Bring your own gear to your local park and try it out. But be warned — the sport is discouraged, regulated, or outright banned in many parks and public locations. This is because of both the personal risk and the damage to rocks or vegetation when anchors are bolted in place.
Of course, your own backyard or that of buddies is always an option for slacklining at less-than-extreme heights.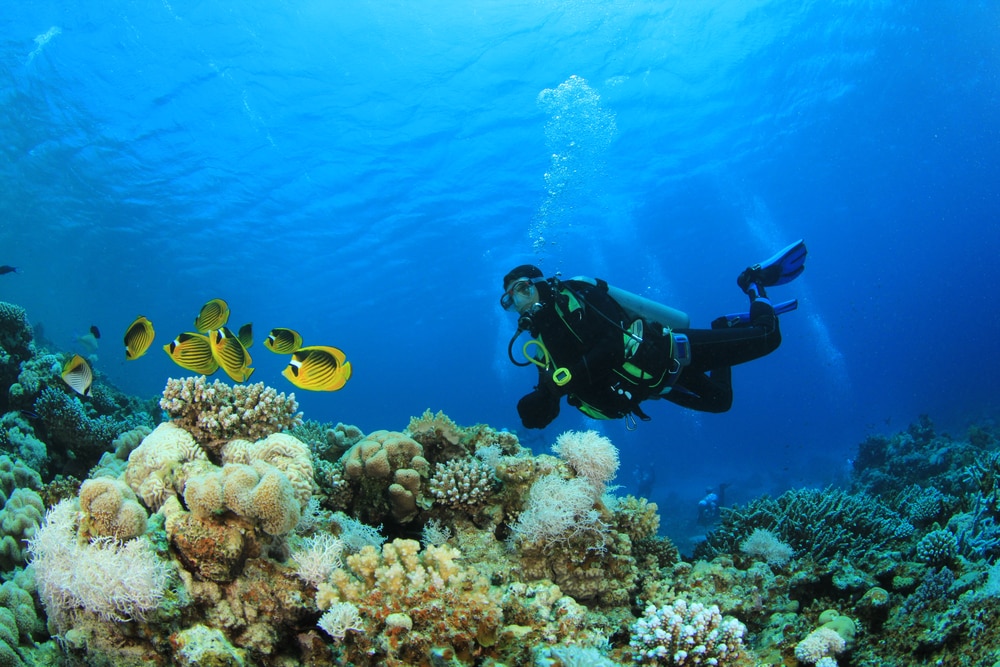 Scuba Diving
Yeah, we have scuba-diving water in this state. It's called the Pacific Ocean. There's also something called the Pacific Coast Highway.
Cruise down that famous road, starting from about Fort Ross, 70 miles north of San Francisco, and go as far north as the city of Fort Bragg. You'll run into all sorts of destinations where you can rent gear and scuba dive from shore or a boat. Many of these locations are open most of the year but certainly well into the autumn at the very least.
In fact, in San Francisco Bay alone, you'll find points of interest for your sport at Lake Tahoe, Ocean Cove, USAL Beach, and Sea Ranch. Check out this guide to learn more.
Don't Make Your Car Travel an Extreme Sport, Too
Drive with care as you chase your Northern California summer recreational activities. Always wear your seatbelts and travel within posted speed limits. In addition, make sure your auto insurance policy includes personal protection insurance benefits.
This goes well beyond the liability coverage that's mandatory in the state of California. You will also get comprehensive and collision coverage to financially protect your car regardless of which human or beast is at fault and medical payment coverage for injuries.
All of this is important as you travel the northern part of the state for your outdoor adventures of choice. You want an adrenaline rush once you get there — not on the highway before even arriving.
Start Your Adventures with Affordable Car Insurance in California
Go ahead. Let your heart pound. Work up a sweat. Get that jolt of adrenaline as you pursue your favorite outdoor adventures. But first, reach out to your independent auto insurance agent at Cost-U-Less Insurance. We'll help you find affordable personal protection insurance that fits your needs.
Just call us at (800) 390-4071 or stop in at the Northern California location near you. We can even help you get a quick quote online. 
Ready to Get a Quick Quote?