Does Your Homeowners Insurance in California Cover These 4 Emergencies (and others)?
By Cost-U-Less | June 07, 2022
Emergencies happen. When they happen where you live, they can cost you plenty. You're hoping your homeowners insurance covers the damage. Otherwise, the expense comes totally out of your own pocket.
That can be a bit of a shock to new homeowners in California who used to rent.
While every homeowners insurance policy is different, such unexpected calamities as fire, flood, high winds, power failure or surges, and many others are usually covered. Even theft, vandalism, lightning, lions, tigers, and bears, oh my!
But what if a visitor trips down the stairs clogged by the kids' toys? Or there's significant smoke damage caused by one of California's famous wildfires? Or…?
Well, let's just look at 4 less likely (but very possible) emergency situations and see what is, might be, or should be covered by your homeowners insurance policy.
1. Does Home Insurance Cover Landslides and Sinkholes?
This is California, after all. While residents of many other states would snicker at the premise of sustaining major home damage by either of those events, we in the Golden State know that we live where just about anything can happen…and sometimes does.
Landslides and sinkholes are, indeed, rare. But they do happen here, and when they do, they can happen in a very big way. They're devastating. These natural disasters could potentially swallow your home and everything in it — and that's no exaggeration.
They're also not always covered by a standard homeowners insurance plan. However, you can add a rider to cover this additional risk at an affordable add-on cost. It might be something to look into, or at least take a moment to discuss with your homeowners insurance agent.
2. Injury to Visitors under Home Insurance Liability
Perhaps one of your most indignant moments might be when your best friend from high school sues you for a broken leg sustained in a fall down your stairs. That might be hard to understand, but if she is underinsured medically, she could be left with few options except to file a claim against your homeowners insurance.
Fortunately, your standard policy will cover most accidents that impact visitors to your home. That's known as liability coverage, and your policy probably has it up to a dollar limit. Beyond that amount, however, you might be sued if the policy doesn't cover the full cost of the emergency — or your former friend has a very good lawyer.
3. Will My Home Insurance Cover California Wildfires?
Wildfire season in California extends from summer through fall. Over that time, the state's residents are used to seeing and hearing about hundreds of thousands of acres going up in flames at a time. Those same flames all too often use homes and even entire communities as fuel.
Is your place at risk? In terms of exposure to wildfires, some two million California homes are potential targets. The state ranks number one in the US in the total volume of structures at risk and number four in percentage taken. That's high.
Of course, that risk isn't spread equally throughout the state. If you live in a region where wildfires are more common, your home is in greater peril than if you live in a city, beach, or desert environment in the Golden State.
The good news is that most homeowners insurance policies here cover such a threat. Be sure that this is true of your policy if you live in an area around timber, especially if your region has recently been hit repeatedly by wildfires. Also, seek assurance that you have enough personal property coverage in case you lose everything in a wildfire.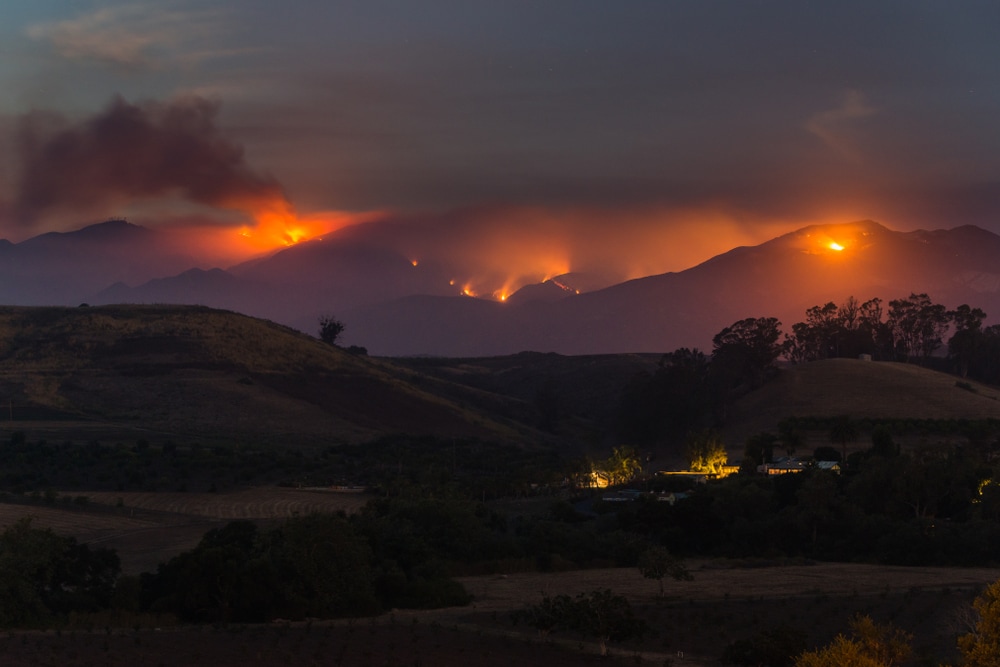 4. Does Home Insurance Cover Mold Damage?
Yes and no. Okay, that might not be much of an answer, but what we mean is that your level of financial protection can depend on how the mold got there. If it's caused by a covered peril, you're probably additionally covered for mold damage.
Let's say flooding occurred, and that's covered by your policy. If the water seepage caused mold to form, you can probably file a claim in confidence. If your kitchen caught on fire and the water from the firefighters' hoses got in the walls and caused the mold to grow, same result.
However, as the homeowner, you're expected to maintain your home. So if the damage is caused by a roof that's been leaky for years, you might not find your insurer to be quite so accommodating.
Make sure to get a professional home inspection before you buy your home to ensure that you're not inheriting an existing mold problem. Then it shouldn't be an issue unless mold is a product of a covered peril or a condition that most homeowners insurance policies will cover.
Find a Helpful and Knowledgeable Homeowners Insurance Agent
These four scenarios are just the tip of the iceberg lurking beneath your home. No, it's not really that bad. But, as we said at the beginning of this post, emergencies happen. We don't know when or what, but we hope it's covered.
You'll have fewer qualms about the emergencies you can't even begin to predict if you first have an in-depth discussion with your homeowners insurance agent. Find one who is knowledgeable, easy to talk to, and willing to answer all of your questions.
Review your homeowners insurance policy line by line with your agent partner. If you don't understand a phrase or paragraph, ask for an explanation. And only sign your policy when you're convinced that it can offer the protection you and your family need.
Find Affordable Home Insurance in California
Our independent insurance agents are eager to help you protect your property. Call Cost-U-Less at (800) 390-4071 or find an office and agent near you. We also invite you to get a quick home insurance quote online for a new homeowners insurance policy or to upgrade the coverage you already have.
Ready to Get a Quick Quote?