Delicious Delights for Dad: Healthy Father's Day Menu Ideas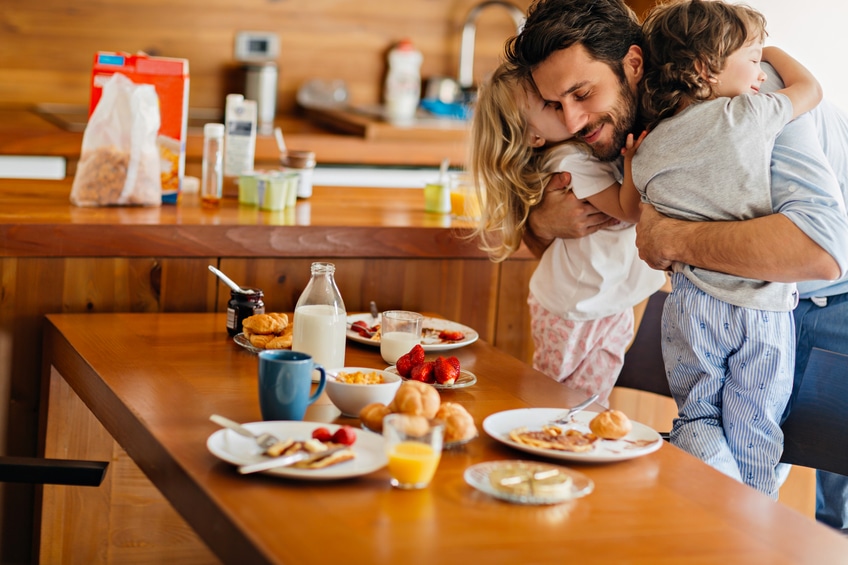 If you ask your dad about his favorite meals, you might hear the familiar – fattening ribs, greasy chicken wings, or the classic carb-loaded American cheeseburger. On Father's Day, many families prepare an indulgent meal to honor Dad. This year, why not try some healthier options to switch it up? Before you hit the grocery, check out these heart-healthy ideas which taste similar to their higher-fat counterparts by utilizing simple substitutions. After all, eating well is not only great for Dad's health – it helps ensure your health insurance premiums stay low, too!
Breakfast – Start Your Day Right
Unsweetened Greek Yogurt – Unsweetened Greek yogurt has many uses. To use for a parfait, simply mix nonfat Greek yogurt with agave or honey, then top it with sliced fresh fruit and granola. Voila! A healthy breakfast (or snack) dad will love. Unsweetened Greek yogurt can also be used in recipes as a substitute for sour cream. Buy the 2% fat version and use it on tacos, burritos, chili stews, in dips, or anywhere you'd normally use sour cream. You will be surprised at its flavor and similarity to sour cream, with fewer fat grams and scarce calories.
Eggs – Full of protein, this classic breakfast food provides a boost of energy to get Dad going. Use them in omelets with fresh veggies and herbs, in a scramble with veggies, or just straight up. Dad will love the classic, fried eggs in (healthier) coconut oil for a special breakfast.
Fresh fruit – Make it a habit to buy fresh fruit several times a week. Serve a little fruit salad on Father's Day with your dad's eggs, mix them into a parfait, or just eat them plain. Studies show that families with fresh fruit on hand for snacking are generally fitter and healthier than families who don't offer these options. Also, fruit consumption cuts down on consuming empty calories from snack items such as crackers, chips, and candy.
While the official grilling season kicks off on Memorial Day, barbecuing is indeed the most popular summer cooking method as well as a favorite pastime of many dads. But did you know that grilling your meats and veggies can also reduce their fat content and add significant flavor to your meal? Avoid heating up the house with oven roasting or standing at a hot stove when the mercury climbs by trying out these barbecue ideas. Here are some heart-healthy barbecue tips:
Use citrus-based marinades whenever possible – Citrus is a low-calorie tenderizer, it's completely natural, and it's heart healthy! Cut down on fattening sauces by using citrus based marinades combined with healthy oils such as coconut oil and olive oil.
DIY BBQ Sauce – There are tons of fresh barbecue sauce recipes online. Using your own ingredients cuts down on added preservatives and sweeteners. It's also a lot of fun to prepare homemade sauces with the kids as a Father's Day gift.
Make Your Own Rub – An inexpensive and healthy option is another DIY – make your own rub with practically any spice. Just gather whatever you have on hand – oregano, basil, thyme, cumin, chili powder, salt, pepper, add a dash or two of red pepper flakes, and you are ready to rub!
Add veggies to the mix – When possible, add peppers, zucchini, onions, garlic, corn, and other summer veggies to your grill while cooking your meats or fish. Simple roasting or grilling of fresh vegetables adds tons of flavor and can help you to lose weight.
A Note about Preservatives
One rule of thumb is to view the ingredients list before you buy. If it has more than 5-6 ingredients or lists items you cannot pronounce, it's possible that the item is not exactly "natural."
Save on health insurance by taking better care of yourself. Start today by utilizing our heart-healthy ideas.
What's your favorite recipe for Dad? Let us know in the comments section below, then click over to Cost-U-Less. Stop by one of our many area locations, give us a call, or visit us online for a free health insurance quote, and choose a policy that fits your lifestyle.
Summary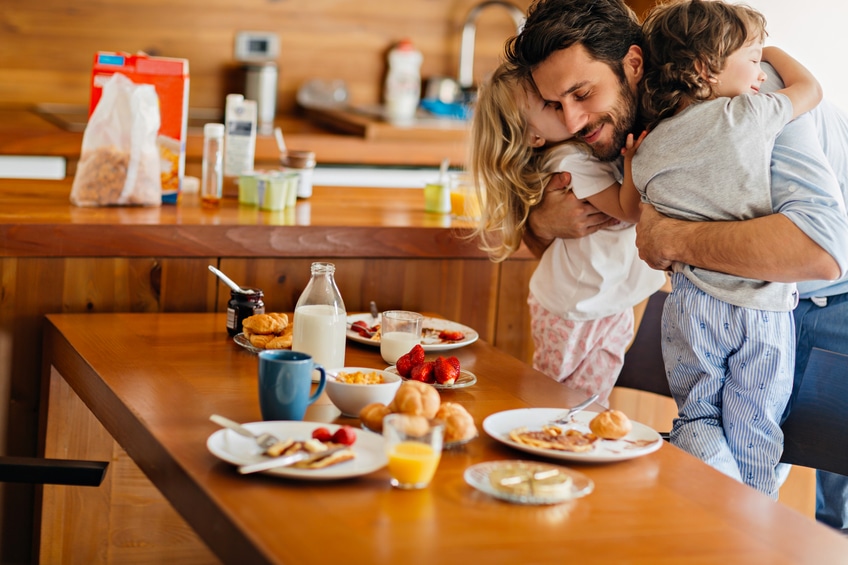 Article Name
Delicious Delights for Dad: Healthy Father's Day Menu Ideas
Description
On Father's Day, many families prepare a meal to honor the men in their life. Before you hit the grocery, check out these heart-healthy menu ideas.
Author
2022 Freeway Insurance Services America, LLC (CA License #6002326)
DBA Cost U Less Insurance Center