Auto & Home Insurance News You May Have Missed Week of Mar 3rd 2014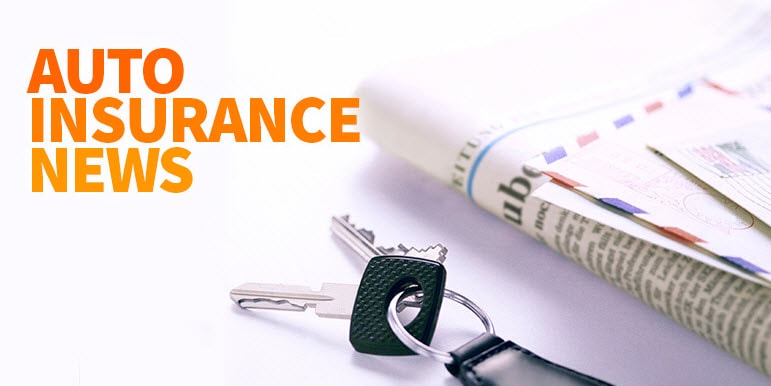 Illegal Immigrants Actually Don't Want California Driver's Licenses
To the surprise of probably only legislators who supported such initiatives, California is finding it really difficult convince people who aren't living in the U.S. legally to get driver's licenses.
Source: Jalopnik.com
Get the Full Story
Drunk Driving? How a Crime Can Affect Your Car Insurance
Valerie saw the recent reports about a fatal crash in Southern California involving a wrong-way driver, and she got to thinking about car insurance.
Source:  Los Angeles Times
Get the Full Story
Woman Arrested, Charged In Auto Insurance Fraud Case
It wasn't until Cynthia Davis had a minor fender bender that she realized she'd been taken to the cleaners. The car insurance policy that Davis needed to protect her, wasn't worth the paper it was
printed on.
Source:  CBS Minnesota
Get the Full Story
Whose Car Insurance Should Pay?
Accidents – fender-benders or worse – are unfortunate occurrences that nevertheless still need to be dealt with.
Source:  The Car Connection
Get the Full Story
Santa Barbara #37th Cheapest Auto Insurance
According to the report, Santa Barbara is ranked as the 37th cheapest auto insurance out of 210 cities in California.
Source:  EdHat.com
Get the Full Story
Those without health insurance must sign up by March 31
Source: NY Daily News
Get the Full Story
Using Tech to Capture the Growing Renters' Insurance Market
The renters market is growing fast and it's ripe for an overhaul. As the economy struggles for a lasting recovery, the rate of home ownership in the U.S. has fallen.
Source: Insure Tech
Get the Full Story
Mandatory Liability Insurance Must be Affordable
Many low-income Americans are caught in a Catch-22 situation: they can't afford mandatory minimum liability coverage on the car they need to get to and from work.
Source: Consumer Affairs
Get the Full Story
Immigrant-rights Advocates Call for Vehicle Impound Moratorium
As the Department of Motor Vehicles makes preparations leading up to issuing driver's licenses to those in the country without documents, immigrant-rights advocates here say the state agency should move quickly to provide the licenses.
Source:  Daily Bulletin
Get the Full Story
2022 Freeway Insurance Services America, LLC (CA License #6002326)
DBA Cost U Less Insurance Center