How Young Drivers in Bakersfield, CA Can Cut Their Car Insurance Premiums
By Cost-U-Less | November 23, 2021
Bakersfield drivers between the ages of 16 and 25 have a sort of double whammy when it comes to what they must pay for their car insurance. California is one of the more expensive U.S. states when it comes to the average cost of coverage. In addition to that, young drivers almost always pay more for car insurance than older drivers, regardless of where they live.
That's just a cruel fact of life. And it's why we at Cost U Less Insurance offer these few simple ways of paying as little as possible for the coverage you or your young driver must-have.
The Young Driver Curse
Many factors influence the higher cost of auto insurance for younger drivers. Statistically, they get more speeding tickets and are involved in more accidents than those in other age groups. In part, that might be because they're new motorists and not used to being behind the wheel. They also tend to drive with greater recklessness and at unsafe speeds.
That might not come close to describing you or the young drivers in your family. Nonetheless, it's how insurance underwriters see the driving experience of this age group statistically, and they adjust insurance rates accordingly.
The good news is that there are several sensible ways, including the following, to offset those higher costs and bring them down as much as possible.
Add the young driver to a family auto policy. Young people who can be added to their folks' policies will typically pay less than if they must buy their own insurance. If your child qualifies for inclusion on your policy, your premium will rise, but the increase is likely to be less than it would be for a separate policy for this additional driver in the family.
Take advantage of available discounts. Some car insurance programs give rate discounts for high school or college students with good grades. The reasoning is that young folks who do well in school are likely to be more responsible drivers. Ask your insurance agent if this or other discounts might be available to reduce the premium of the young driver.
Consider carrying minimum coverage. All California drivers are required to have car insurance. This is true in most states. However, Bakersfield drivers live in what's known as a 15/30/5 policy state. This means that minimum coverage must include enough insurance to pay $15,000 per person and $30,000 per accident in bodily injury liability coverage, $5,000 in property damage coverage, $15,000 per person up to $30,000 per accident in property damage liability, and $3,500 in uninsured motorist property damage coverage.
This minimal policy is called liability coverage, and it will cover your financial responsibility to other drivers and other property in the case of an accident that's your fault. What it won't cover is the damage to your vehicle, unless you have the more expensive collision and comprehensive coverage. But if you have an older car that's only worth $1,500 and you have a $1,000 deductible, you have to consider whether it's worth the higher premium for full coverage when you'd get so little back in a settlement.
Raise your deductible. The deductible is the amount you pay before your insurer starts to pay for damages. The higher your deductible, the lower the cost of your policy. Just make sure you can afford to pay the higher deductible amount to repair your car in case of an accident.
Drive responsibly. Remember, the key reason that young drivers pay more for their car insurance is that many of them tend to get tickets or have accidents. But young drivers who drive safely will see better rates than those who are reckless or aggressive drivers. Is it already too late to take this good advice?
If you or the young driver in your family have already had accidents or gotten moving violations, the damage is done. The good news is that the penalty points you accumulate on your driving record will disappear in time if you drive more carefully from now on.
Keep your credit score high. It doesn't seem like your credit score should have much to do with what you pay for car insurance, but it does. Your credit score reflects your financial transactions and how well you use credit. Even if your score is low now, you can improve it by paying your bills on time and getting your credit card balances down, among other steps. Those with better credit scores pay less for their car insurance.
Get older. This is the only tip you have no control over. But all you have to do is live your life. If you drive responsibly and keep your driving record as clean as possible during your younger years, you'll eventually age out of those higher rates and see the cost of your car insurance premiums fall dramatically. You might think of this as being one of the few advantages of getting older.
Consult your independent insurance agent. No one wants to pay more than they have to for car insurance. An insurance agent representing a range of quality insurers can help you find the best rates regardless of the age challenge facing you or your young driver.
Parents can help. Model the correct behaviors when you are behind the wheel, including wearing your seatbelt, driving within the rules of the road, and don't let your cell phone get in the way of your attention.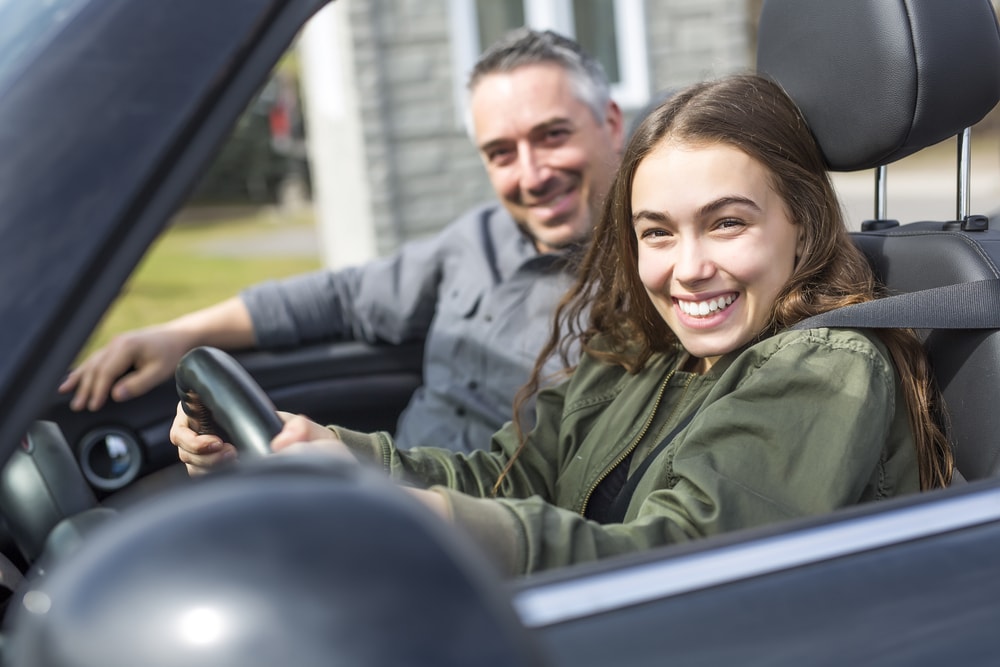 Helping Young Drivers Navigate Their New World
Young drivers and their parents in Bakersfield are learning how to navigate new territories. Making sure all the bases are covered can be a daunting task. We've got some tips that might help. Call us at (866) 464-4009, visit us or check us out online for more helpful information.
Ready to Get a Quick Quote?