5 Ways Young Drivers Can Find Cheap Car Insurance in California
By Cost-U-Less | March 11, 2021
If you're looking to find cheap car insurance in California as a young driver, you might find it difficult to track down at first. Still, finding the cheapest car insurance as a teenager and young adult is possible to accomplish by knowing a couple of tips.
Below, we share five pieces of advice to help you find cheap car insurance in California when you're new to the driving game.
It's worth stating the facts: the statistics are working against young drivers, as they cost insurance companies more than older drivers. This is because younger drivers tend to act less responsibly behind the wheel than older drivers. However, there are insurers out there who offer reasonable car insurance for this age bracket.
The best way to find cheap car insurance for young drivers in California is to shop around. Start with your family's insurer or with recommendations from people you know if they have any. Then search for insurers online and contact any that look promising. You'll find that different carriers may offer vastly different premium costs.
Note that the difference may be due to changes in coverage options between insurers. So while one company might be providing personal liability insurance with a $5,000 deductible, another might have a $2,000 deductible, which will make that policy more expensive. Make sure you specify the same coverage types and deductible amounts between different insurers, so you are comparing apples to apples.
At the same time, be sure you are signing up for deductible limits that are realistic. It may be tempting to have deductibles that are twice as high for the lower premiums, but make sure you'd be able to pay them. You should set aside an emergency fund for such cases if you choose higher deductibles.
The thing you are looking for is the best value from a company with the best reputation. Your agent should be professional, supportive, and willing to help.
Cost-U-Less provides young drivers with industry-leading coverage at highly competitive rates. Start by getting an online quote for auto insurance, or speak with a representative directly. Our agents will give you great advice and ensure your policy options are in your best interest.
The most expensive car is also the most expensive car to insure. If you are a young driver, having a pricey automobile will mean higher insurance premiums since the insurance company has to pay more money to have it repaired in the event of an accident.
If you are driving one of your family's cars, it is wise to choose the cheapest car as the one assigned to you. Your insurance premiums will reflect the lower value of this car. This strategy is a smart way to save money.
However, suppose you actually drive another car and/or want your own policy. In that case, you should be listed as the primary policyholder and have a parent or two listed on the policy as well. This can create a situation where the insurance company will offer a household discount since multiple family members are driving the car.
Also, consider the type of car you choose. A sports car is far more expensive to insure than a modest sedan, for example, because the sports car likely costs more and tends to be associated with more speeding tickets and traffic violations. Getting a used car in good condition with a high government safety rating is the best bet for young drivers. This will likely translate to lower insurance premiums. If you're in the market for a used car, read these tips on how to buy the right one.
If your parents have an insurance policy and can simply add you to it, you'll likely find the resulting cost is lower than on an independent policy. For that reason, you should start with your family's insurer and check the cost to be added to your family's plan. The insurance company may have several options, including a primary driver or a part-time driver for a certain car. It's worth comparing this with the cost of a separate policy.
The benefits of being insured by your parents' insurance company include benefitting from their relationship with the company, which can result in discounts and preferred ratings. Your parents may also have a higher credit rating that can help ensure a lower premium cost.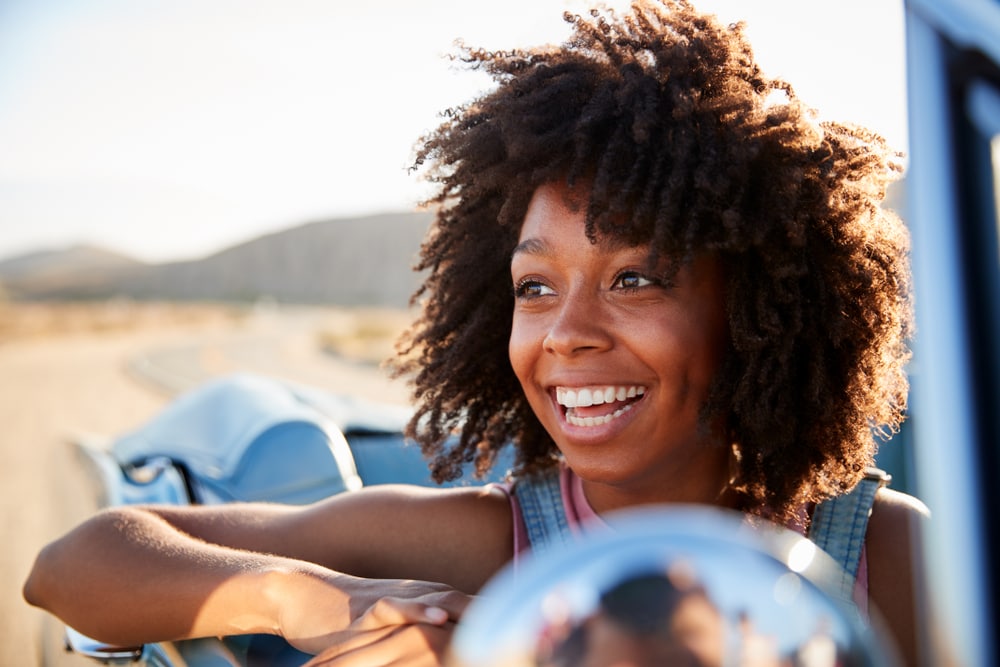 If your parents own the car you will be driving, they will need to pay for the insurance policy anyway. This is also the case if they are financing it. The other eligibility criterion is that you need to live with them at least part of the time (as is the case if you are currently away for school but are still a dependent who lives at home in the off-time).
There are certain parts of insurance coverage that don't always make sense for older vehicles. Two examples are collision and comprehensive coverage:
Collision coverage: This type of coverage insures your car if you are in an accident. This means you will receive money to either repair or replace your car if it is damaged in a collision with another car or with an immobile object like a road sign or guardrail.
Comprehensive coverage: This type of coverage is also there to pay for damage to your car, but only for damage that comes either from theft or non-collision/rollover accidents. These include natural disasters like vandalism, hitting an animal, wind, hail, water damage, fire, and falling objects.
Both of these coverage types make sense for valuable vehicles, but if you are driving an older, less valuable car that's already paid off, this type of coverage doesn't always provide a lot of value. You may be better off saving money on your premiums and covering collision or damage costs out of pocket.
Being a good student and taking a defensive driving course can both decrease your insurance premiums, as these tend to correlate with safer drivers. A good student discount can be as much as 25%.
If you are going to be away at school without your car for part of the year, you can also ask your insurer about a policy that takes that absence into consideration.
Finally, if you've gone without an accident for several years, you may qualify for a further discount. You should always prioritize keeping points off your license to stay in good standing with your insurer.
Cost-U-Less offers the most competitive young drivers' insurance in the industry, with excellent coverage options at highly competitive rates. Contact us today to find out how much money we can save you.
Ready to Get a Quick Quote?