Former Philadelphia Police Officer Charged in $5 Million Car Insurance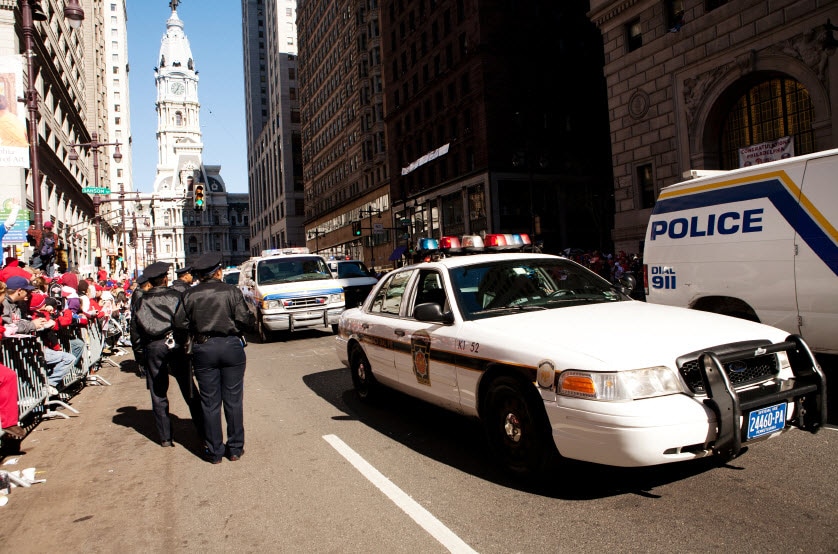 A 16-month grand jury investigation of the American Collision and Auto Center located in Philadelphia, uncovered an elaborate car insurance scam that involved the use of dead deer parts. Shop owner Ronald Galati Sr., and his team of accomplices which included: a former police officer, insurance adjusters, several tow-truck drivers, his wife, son, daughter, and a city official, were among the 41 charged in a multi-million dollar car insurance scam.
According to prosecutors, Galati filed fake car insurance claims for his own financial gain and would often use one of the five situations when filing insurance claims: fake deer accidents, damages to vehicles from falling objects, vandalism, enhanced damages that compensated for waived deductibles and the use of luxury cars in staged car accidents to generate big settlement checks.
When putting together these falsified claims, Galati preferred deer accidents, damage to vehicles from falling objects and vandalism, because these claims could be categorized into a no-fault accident and the insured would not be held liable.
Prosecutors say Galati went as far as coaching a customer to report to his insurance company that he had hit a deer instead of admitting that he had instead hit another car , in an effort to prevent his car insurance rates from rising.
Deer blood, hair and carcasses were stored in the back of the shop according to several grand jury witnesses. These deer body parts were then used in the staging of deceptive photos or "Hollywood Pictures" that were later submitted as part of the insurance claim. In addition to deer, customers of American Collision have also filed insurance claims claiming to have collided with cartons of fruit, dogs, geese, falling concrete, and flying metal.
Prosecutors stated some fraudulent claims included vandalism that was set-up purposely by Galati and his tow-truck conspirators. Allegedly, local drivers were issued a checklist of cars owned by previous customers, that they were instructed to vandalize to produce business for the shop.
According to prosecutors, Galati used the money he made from his elaborate insurance fraud to pay for high-end parties at his shorefront properties, as well as expensive dinners at local restaurants. It's also been reported that Galati would typically be heard repeating his favorite mantra: "I live my life to cheat insurance companies – my high every single day is to cheat insurance companies."
Galati Sr. now faces charges for hundreds of counts of conspiracy, insurance fraud, and theft by deception, among other felony charges.
Summary
Article Name
Former Philadelphia Police Officer Charged in $5 Million Car Insurance
Description
A former Philadelphia police officer, insurance adjusters, tow-truck drivers and a city official are among the 41 charged in elaborate car insurance scam
Author
2019 Cost-U-Less Insurance Center ™
(CA License #OC13463) - 7711 Center Ave #200, Huntington Beach, CA 92647