Reinvent Your Car with Quick and Easy Sound System Upgrades
By Cost-U-Less | November 24, 2015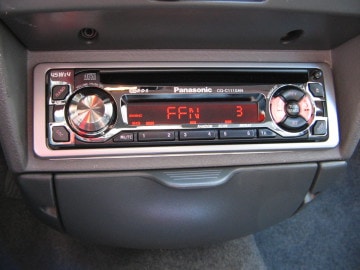 A good auto insurance policy can cover the costs of more than your car, and while most of us don't have our cars filled with valuables at all times, there's one pricey gadget that you probably always have on-hand: your smartphone. Those smartphones are endlessly capable, bringing us feeds of information and media throughout the day without a second thought, but if your car can't connect to your phone, you're only realizing a fraction of its potential. A pricey, modern car might include an AUX input, a USB HUB, or even Bluetooth connectivity, but there's no reason to go buy a new car to be up-to-date on the latest connectivity protocols. Simply replace your head unit to breathe new life into an aging vehicle.
Where to Start
First off, to start talking about replacing your vehicle's head unit, we have to make sure it adheres to the DIN configuration, a standard of radio body sizes that most cars and most head units adhere to. If your vehicle just rolled in off of the showroom floor, it might have an advanced infotainment system instead of a DIN-compliant head unit, and extremely old cars may be older than these standards.
The reason this standard was established is because radios don't really need custom fittings in every vehicle. All radios work by taking in 12-volt power, generating signals, and driving speakers. If your car is DIN adherent and your new head unit is DIN adherent, you're almost ready to get started. First, you need to pick your parts.
Choosing the head unit itself is purely up to preference, but it pays to keep an eye on manufacturer reputation and user reviews. After that, you'll need to do just a little bit of research on how the head unit will have to be installed. Methods range from plug-and-play ease of use to extremely difficult automotive renovation, so for the purposes of this article, we'll keep it simple. Almost as simple as buying California car insurance from Cost-U-Less Direct.
Removal and Installation
Every car is designed and manufactured with slightly different principles at play, so each car is a little different to disassemble. Luckily, for many car radio mounts, the differences are only skin-deep. Of course, this means you'll need to make your way through your vehicle's trim first, removing the small plastic edgings and accents that enclose the radio. After that, you'll need to disconnect each wire from the back of the unit you're replacing – don't worry, these wires are almost always quick-disconnect and won't be difficult to work with. Alternatively, if your radio seems hard-wired in, you'll need to consult a mechanic. As you disconnect the final wire, you should finally be able to set the old box aside. Hopefully, you'll be able to quickly and easily reconnect the old wires to the new system, slide it into place, and replace and trimmings you may have removed. Don't forget to test the unit first, though!
Now that your car is sounding better than ever, get a free car insurance quote from Cost-U-Less Direct to see how much you could be saving on car insurance.
Ready to Get a Quick Quote?