10 Reasons Why You Need Renters Insurance
By Cost-U-Less | April 23, 2021
When you move into a new place, it's an exciting time. Just make sure you don't get caught up in all the excitement and forget the important things, like renters insurance. Still on the fence about whether or not you need it? Trust us, you do! Renters insurance is crucial to have for several reasons, which we'll go into more below.
When you move into a new place, many landlords require you to have renters insurance. This will usually be stated in the lease, so make sure you read it carefully. It may stipulate how much coverage you need. In California, there are minimum amounts of coverage if you choose renters insurance. For personal liability, you'll need to have at least $100,000. And for medical payments to others, the minimum coverage is $1,000.
The main reason landlords want you to have renters insurance is so you don't hold them responsible for your belongings if there's a fire or other damage to the apartment. Their homeowners insurance policy only covers the building itself, so your renters policy will fill in the gaps for your personal belongings.
Let's say there's a fire in your place, and all your stuff is burned. A renters insurance policy helps you get reimbursement for your belongings! Even if you think you don't have that much valuable stuff, a renters insurance policy can cover everything from furniture to electronics. All this stuff adds up if you need to replace it.
If you have a roommate, keep in mind that your policy won't cover their things if there's an accident or burglary. You might want to think about opening a policy together and splitting the costs.
If someone were to get injured at your place, they have the right to sue you. If they do and a court determines your negligence led to their injury, you could have to pay for all of their medical bills. This might include things like having your dog bite someone or someone falling on a wet floor.
Liability coverage can pay for a person's medical bills, so the costs don't come out of your pocket.
Let's say your apartment is totaled because of a flood. It will take a few months for repairs to be finished so you can move back in. Where do you go until then?
This is when your renters insurance kicks in. When you choose loss of use protection, you'll receive compensation for staying in a hotel room while your home is unlivable. Of course, this takes into account your normal rent price, so your reimbursement will kick in after that amount. That way, you won't have to couch surf from friend to friend while you are waiting to get back to your place.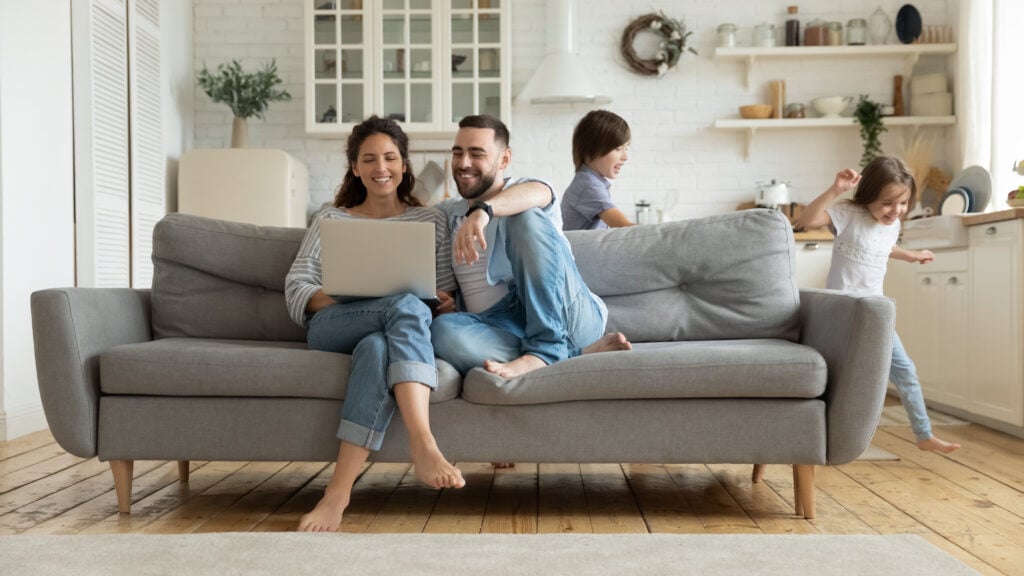 Of course, being displaced from your home after a disaster includes more than just housing. Since you won't have access to your kitchen, you'll need to buy all new food or go out to eat every day. Your renters insurance can help foot the bill for some of these expenses. It might sound like a small thing, but just think how much eating out for every meal will add up.
When a natural disaster strikes, it's a terrifying time. Hurricanes, floods, tornados, and even wildfires are becoming more and more common, and they wreak havoc everywhere they occur. Having renters insurance can give you peace of mind during these tumultuous times. If you have to evacuate or stay with relatives, you can relax knowing your insurance policy will protect your home if all is lost. Just a few dollars a month can make sure even the worst of times is more bearable.
Renters insurance isn't just about protecting your place during a weather event. It can also kick in if someone breaks in and steals or damages your items. Whether a burglar takes your flat-screen TV or your grandmother's diamond earrings, you can get compensation for these items as long as you have them listed on your policy. You'll get either the actual cash value or the replacement cost value, depending on the type of coverage you have set up.
Heading out on a trip? Planning to take some expensive electronics with you? Don't worry, as your policy will cover these! Because your renters insurance covers your belongings, it still works even outside of your home. This means if someone nabs your iPad while you're sleeping on a train, you can probably get reimbursed. Just make sure to read the specific language in your policy, though.
Good news — getting renters insurance isn't a costly expense that will wreak havoc on your budget. In most cases, it's usually quite affordable! The National Association of Insurance Commissioners estimates the average premium for renters insurance is just $15 to $30. Of course, that will vary depending on your apartment's size, the amount of property you own, and where you live. It's a good idea to think about how much renters insurance you'll need before checking out policies so you can nail down a more accurate estimate.
It's such a load off your shoulders to know that all of your possessions are covered should the worst happen. Life is unpredictable, and all of your things could be gone in a flash. With renters insurance, you'll at least have compensation for these lost items. Rebuilding is always tough, but it's so much easier when you have the money to get started.
When you're ready to shop renters insurance, consider Cost-U-Less's affordable policies. Get your free quote today online or give us a call at 800-538-3213 to learn more.
Ready to Get a Quick Quote?