Get Your Boat Ready for Summer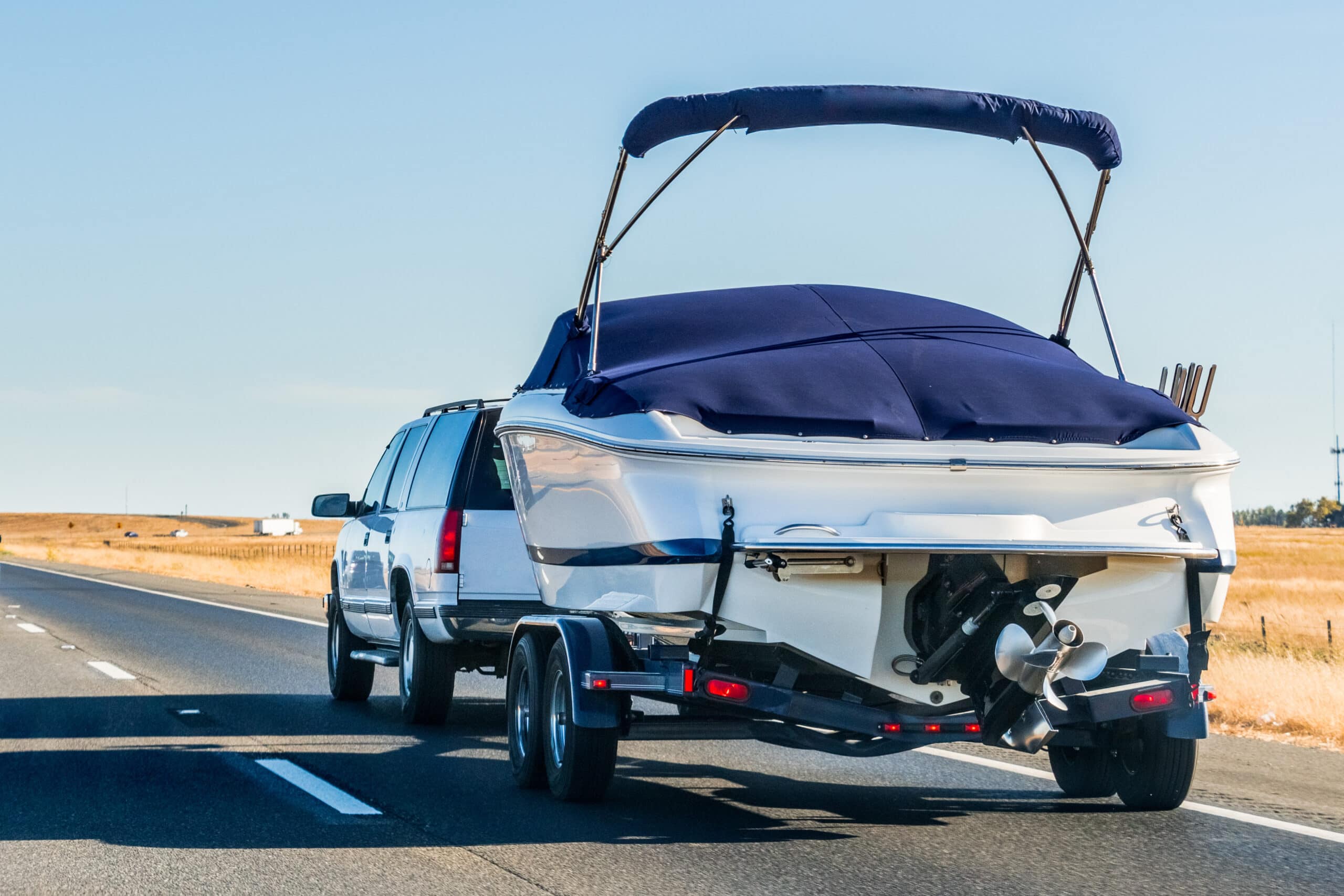 If you own a boat, then summer means sunny days on the water, fishing, exploring, or simply relaxing. But before leaving the dock, you need to make sure that your boat is prepped for another summer season after spending the winter in storage and out of use. Here are some tips on how to get your boat ready for the summer, from safety checks to updating your boat insurance coverage.
Make Sure the Paperwork is in Order
Like with your road vehicle, make sure that your boat registration is current and that your registration decal is properly attached to your boat.
Prep Your Boat for the Summer by De-Winterizing It
Do a Walkaround
Carefully walk around your boat and check the hull for dents, cracks, damaged areas, and rusty spots. If there is any damage covered by insurance, get in touch with your insurance company to make a claim. Don't forget to check under the hull as well. It's much better to discover hull issues now than later when you're already on the water!
Remove the Cover
As you remove your boat cover, check for tears in the fabric so that you can repair them. Rollback the cover slowly and look for scratches or chew marks on the cover. If you find any, it could mean that some small animals have found their way into your boat over the winter. Be prepared to use pest repellent as needed and make sure to keep children and pets away from the boat while the repellent is active.
Also, make sure that the boat cover is dry before folding and storing it.
Clean and Vacuum Everything
Use a wet-dry vacuum or shop vacuum cleaner to eliminate any leaves, dust, and other debris that may have settled in your boat over the winter. This is also a great opportunity to inspect all the seating and other surfaces on your boat: patch or repair tears and cracks as needed. Then, pressure wash all exterior surfaces before polishing and lubricating them as needed. Not only will this extend the life of your boat, but it'll look great too!
Check the Propeller and Engine
As with the hull, do a visual check of the engine and propeller and notice any dents or damaged areas. Change the oil and oil filter and look for damaged or worn fuel lines and engine belts. Replace and install damaged parts now so that you don't have to worry about them while you're enjoying yourself on the water.
Don't Forget the Trailer
Your trailer is the most important part when it comes to getting your boat safely to the water. Before hitching up your trailer this summer, treat it like a car you haven't driven in a while. Check the tires, the signal, brake lights, and make sure all wires and connectors appear to be in good condition.
Test and Inspect All Safety Systems
Ensure that all your navigation lights work along with all communication devices, bilge pumps, anchor lines, and mooring lines. Any damaged equipment should be replaced before you take your boat onto the water. This includes fire extinguishers, which have a shelf life and need to be recharged over time.
Check Your Boat Insurance Coverage
Many boat owners switch to lay-up insurance for their boats during the winter months. As with motorcycle insurance, boat lay-up insurance is a great way to save money on boat insurance during part of the year while still protecting your boat from vandalism, fire, and theft.
However, once you're ready to get back on the water, make sure to get in touch with your boat insurance company and let them know you need additional boat insurance. If you use jet skis and other watercraft along with your boat, you'll need insurance for those too.
Remember that if you haven't changed coverage or haven't made an insurance payment, you may be on the hook for tens of thousands of dollars if you're involved in a boating accident! Even if you have homeowners insurance that covers small watercraft, it usually doesn't cover your boat.
Get Up to Date on the Latest Rules
Before you speed off from the dock, make sure that you know the latest rules and regulations for your local waterways. You might also consider refreshing your knowledge by taking a boating safety course, which could earn you a discount on your boat insurance as well!
Launch With Care
Most likely, it's been a while since you've last launched your boat. That's why you should take extra care here and double-check that you've completed every step of the launching process and in the right order. If possible, launch your boat during off-peak times when you don't feel rushed. And, of course, absolutely make sure that the drain plug is installed properly!
Take It Easy on Your First Day Out
Once you've gotten through everything you need to do before your season maiden voyage, be prepared to go easy on your boat at first. Run the engine for a few minutes before leaving the dock. That way, you can catch any problems that you hadn't noticed earlier and fix them before you leave the dock.
It would help if you also kept a personal checklist for you and anyone joining you on your first trip of the season. Don't forget to use sunscreen, enough food, sunglasses, a light jacket (in case the wind picks up), shoes with slip-resistant soles, and plenty of drinking water—there's really no such thing as too much.
Don't Get Caught Without Boat Insurance in California
While California does not require boat insurance by law, many marinas and boat financing companies require you to purchase boat insurance coverage. And though maintaining a boat can be expensive, insurance doesn't have to be. In just a few minutes, you can get a quote online for boat insurance, or you can talk to one of our boat insurance experts at one of our offices or by calling (800) 390-4071.
2021 Freeway Insurance Services America, LLC (CA License #6002326)
DBA Cost U Less Insurance Center