5 Ways to Reduce Your Car Insurance Premiums in California
By Cost-U-Less | November 14, 2022
Do you wince every time you pay your car insurance premiums? It's understandable if you do. These are inflationary times, and California residents are already paying among the highest rates in the nation for gasoline.
You need a break. That's why we found these five tips for reducing what you pay for your car insurance in the Golden State.
1. Get a Multi-Vehicle Policy If You Qualify
Most companies, regardless of what they're selling, would rather deal in volume. That's because the cost of selling one new customer multiple products is less than the cost of selling just one item to individual customers.
It's no different with insurance companies. If they've already sold you a policy on one vehicle, you will most likely have earned their eager attention (and rate discounts) by adding another vehicle or more to the existing coverage.
For example, you could save as much as 25 percent in new premiums by adding just one vehicle to your policy. That's pretty impressive savings.
This can come in especially handy if you buy your teenagers or young adult drivers their first car. Young drivers pay among the highest premiums for car insurance to begin with, so this could be an especially valuable rate-cut strategy.
2. Bundle Your California Car Insurance with Other Policies
Do you also have life insurance? Homeowners or renters insurance? One or more business policies? If you're already dealing with an insurer who offers multiple lines of coverage, it's a no-brainer to start there.
After all, you've already established a presumably trusting relationship with the insurance agent and an insurer who sold you your existing homeowners coverage, life insurance, or other plans. You know how to work with them, and they'll be highly motivated to help you find competitive coverage rates on auto insurance. If you don't feel all that confident in that relationship, it might be time to go shopping for a more confidence-inspiring insurance agent and compare rates from different providers. If it makes sense, bundle all your coverage with the firm that best fits your needs and. budget.
Similar to the strategy of insuring multiple vehicles on a single policy, bundling with your other existing plans can earn you significant savings.
3. Drive Safely and Responsibly in CA
This sounds like good advice for a number of unrelated reasons, doesn't it? But the simple act of driving with more care can also save you dramatically on car insurance over the long run. Reckless drivers, those with a history of accident reports, moving violations, DUIs, and the like, pay more for their car insurance because they tend to cost insurers more in claims.
On the other hand, safe motorists pay a lot less for their coverage — and you can get to that preferred status even if you have a poor driving record right now.
Unsafe motoring practices result in penalty points being placed on your driving record. In addition to potentially leading to a suspension of driving privileges, these points are used by insurance companies to assign car insurance rates to motorists. For example, you can get charged as much as 35 percent more for your insurance after getting just one speeding ticket on your record in California. That's direct evidence that reckless driving is expensive.
But those points fall off your record over time. As they do, your auto insurer takes notice. So if you don't currently always drive safely and responsibly, start now. It will almost assuredly result in lower car insurance premiums over time.
You can go online and make a Driver's Record Request to find out how many points you currently have on your California driving record.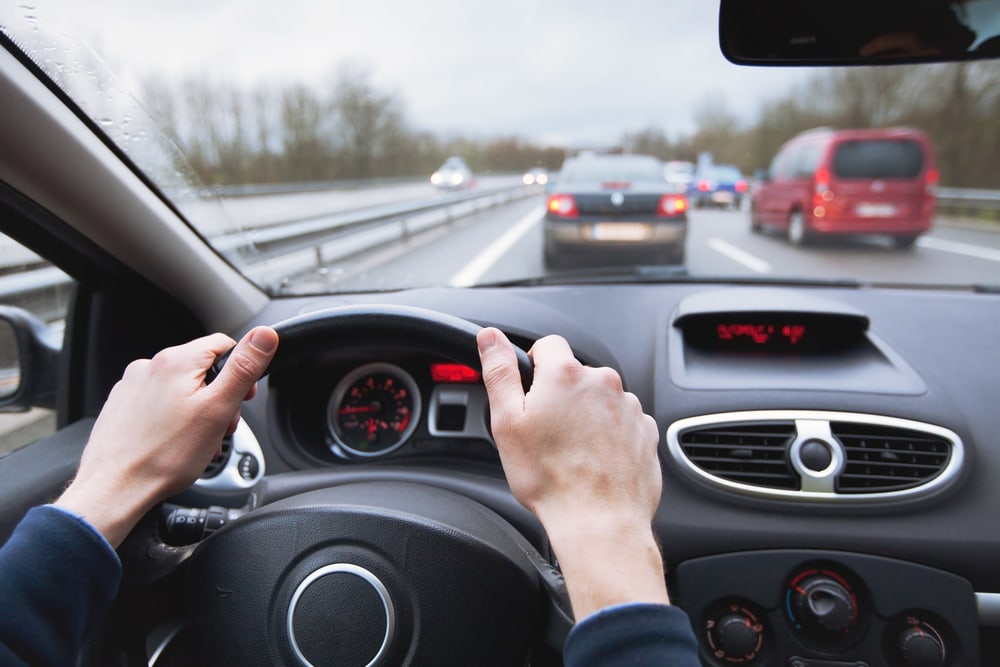 4. Age Out of Higher Car Insurance Premiums
Here's the one piece of advice you can't do much about, except allow time to work its magic. Younger drivers pay more for car insurance because underwriters have determined that young drivers tend to drive faster, more recklessly, and less responsibly than older drivers.
That might not come close to describing your own situation, but if you or a family member are under age 25, you're likely to be caught up in that statistic regardless of your individual driving experiences. Fair? Probably not, but it happens.
Fortunately, that reality can be relatively easily "cured" by simply driving safely and responsibly. You'll eventually and inevitably age out of that statistic and lower your car insurance rates. Patience and the flip of calendar pages are all that's needed to potentially reduce rates this way.
5. Consult a Californian Independent Insurance Agent
If you didn't read this post, you might not know about the advantages of bundling your car insurance with other policies to save money, or how a multi-vehicle policy could result in significant savings. If you missed that information and other valuable advice for earning more affordable car insurance, your penalty could be stiff rates for coverage. But not if you had first contacted a knowledgeable and helpful independent insurance agent.
Your independent broker knows all about those and other available discounts that can make cheap car insurance a reality. For example, your studious high school or college student might earn dramatic rate discounts simply by getting good grades. Who knew? Your independent insurance agent, for one.
Independent agents also earn the best rates by representing multiple insurance carriers. Insurance brokers who only work for one company can only offer you the policies provided by that insurer. An independent agent can go shopping to seek out and compare the best rates and coverage from various companies. You'll get the best deal out there.
Find the Best Low-Cost Auto Insurance in California Today
Let our independent insurance agents answer all your questions and find you the most affordable car insurance on the market. Just call us at (800) 390-4071 or get a quick quote online. We also invite you to find cheap car insurance at a California Cost-U-Less location near you.
Ready to Get a Quick Quote?