4 Ways to Protect Your Motorcycle from the California Sun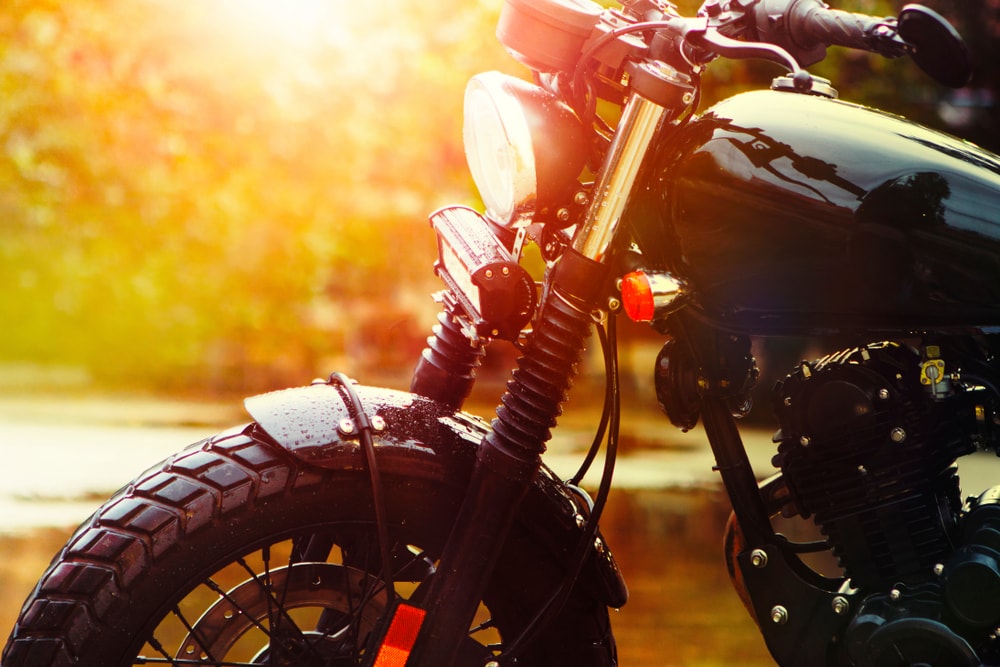 California's constant sunshine does indeed pack a wallop on humans and machines. That's why protecting your bike from the radiance of the Golden State is nearly as important as having affordable motorcycle insurance in California.
Protecting your bike from sun damage is important wherever you live, but the risk is higher in this state than most.
California Has a Lot of Motorcycle-Damaging Sunlight 
The Golden State is the fifth sunniest state in the nation. Of the country's ten sunniest cities, five of them are located here. But you already knew you live in a sunny locale. That's likely why you're here. So what's so bad about that?
It's sunlight's ultraviolet rays that can cause the damage we are talking about. Over time, UV rays eat away at the paint job. The clear coat covering on your gas tank is especially vulnerable. 
Your bike's leather, plastic, and rubber components can also become chipped, dried, and flaky due to sun exposure.
You don't need to worry if your bike is usually protected, and only sometimes left parked curbside or in a hot surface parking lot. It's the constant exposure that matters, not the occasional dash of sun exposure while you explore your surroundings.
So How Can I Protect My Motorcycle from Damaging Sun Exposure? 
We've detailed four reasonably easy ways of either blocking the threat altogether or at least minimizing the damage. It's here where the rubber meets the road (so to speak).
1. Keep Your Motorcycle Indoors as Much as Possible 
Well … obviously. We've got to start here because it really is one of your most effective solutions. However, chances are you're only reading this because that most logical step doesn't work in your case.
It doesn't have to be a garage or indoor parking space, although those are good places to start. Even a carport can protect your bike from direct sunlight. If you don't have such a space to call your own, you might check into rental storage space for your bike. It probably won't be cheap, but it can keep your ride from major (and expensive) damage.
2. Keep Your Bike Covered to Protect it From the Sun 
This can be an easier and cheaper solution than owning a garage or renting indoor space.
In many ways, it's even more effective. That's because you can't take your garage with you and park it in the middle of a hot surface parking lot. Your motorcycle cover might be a hassle to carry and drape over your bike and take down every time you run an errand, but nothing can keep your bike looking newer for longer than this strategy.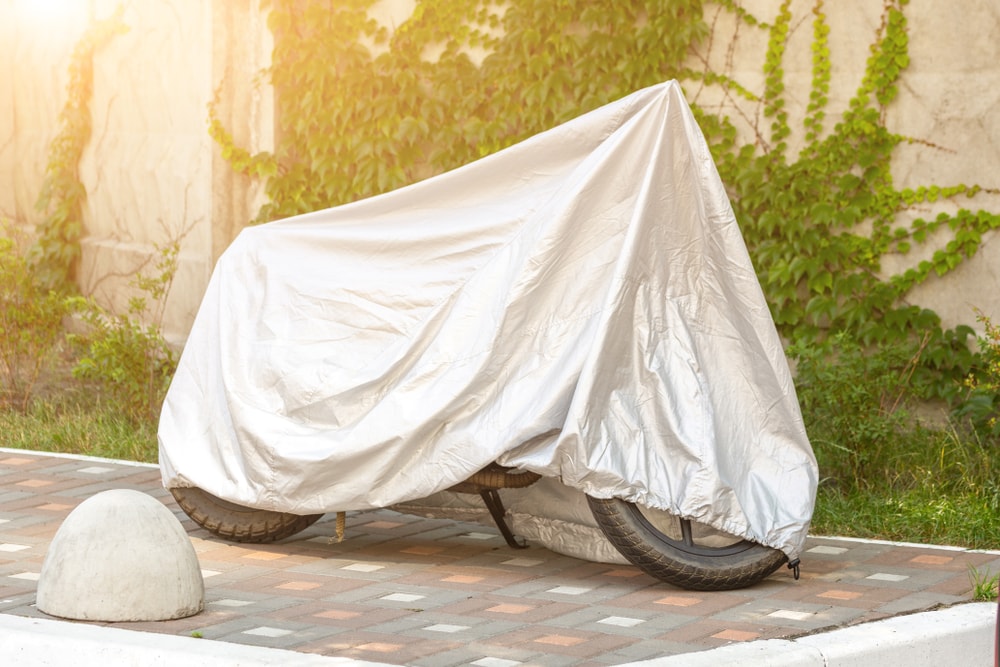 3. Seek Shade for Your Parked Motorcycle 
Get used to looking for shadows when you take your bike out. Park under trees, overpasses, or shadows thrown by buildings. Sun cover such as this won't always be available, but take full advantage of it when you can.
In addition to protecting against UV rays, your backside will also enjoy the cooler seat when you get on your ride again.
4. Practice Proactive Maintenance on Your Motorcycle 
If you can't keep your motorcycle out of long-term exposure to the sun, the next best step is to put a little elbow grease into protecting against the nearly inevitable damage. You can gain a lot by practicing these few easy motorcycle maintenance tips:
Use a leather conditioner at least once a week to safeguard the seat.
Wax your gas tank on a regular basis to offset damage to the clear coat.
Inspect your tires for cracks and maintain proper air pressure.
Wash your motorcycle regularly to keep the dust, dirt, grime, and grease from becoming baked onto the paint job in the harsh California sun.
Proper loving care is always your best bet for fighting back against that harsh sun, and getting proper motorcycle insurance in California is your best bet for protecting your bike.
Find Cheap Motorcycle Insurance in California Today 
Your independent insurance agent at Cost-U-Less Insurance has all kinds of advice for maintaining and protecting your bike, including affordable motorbike insurance. Call us at (800) 390-4071 or get a quick motorcycle insurance quote online. We also invite you to find a Cost-U-Less location near you and schedule a sitdown with an agent at your convenience. 
2022 Freeway Insurance Services America, LLC (CA License #6002326)
DBA Cost U Less Insurance Center