Your Guide to Buying a Travel Trailer
By Cost-U-Less | February 05, 2016
Shopping for travel trailer insurance can be an intimidating task on its own, but once you take into consideration the massive variety of trailers, you'll probably realize that the most intimidating part of the buying process is choosing which features you want. Today, we're going to guide you through the process of selecting the travel trailer that's right for you.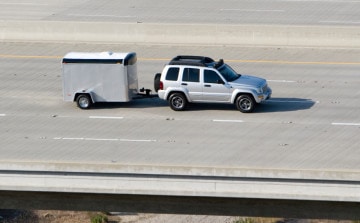 Can You Tow It?
If you're worried about having too many choices when it comes to buying a travel trailer, prepare to put those worries at ease, because unless you have an extremely powerful vehicle, your options have already been narrowed down a bit. Your travel trailer can only be as heavy as your towing vehicle allows, and if you're driving something on the small-but-efficient end of the spectrum, you'll be choosing from a smaller selection.
For the exact weight your vehicle can tow, open your driver's side door and look for a sticker listing your vehicle's GCWR and GAWR. These values represent the maximum total weight of the car with a trailer in tow and the maximum weight that the rear axle can support, respectively.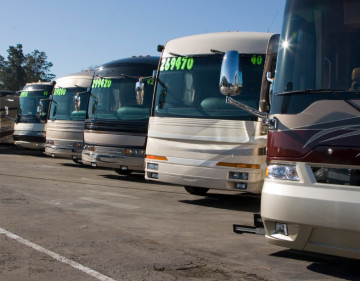 Window Shopping
You might already know where you're going to buy your trailer, and if so, that's fine. Take advantage of every available opportunity to consider your options. Visit an RV show to get up close and personal with the RVs you'll be choosing from. Each model should bear a sticker or flyer listing the dry weight and the GVWR. If the GVWR exceeds 75% of your vehicle's weight ratings, it's not a good fit for your vehicle. Don't forget that your travel trailer will likely be loaded with things like gas tanks, water reserves, and any added features you spring for.
Don't forget the most important feature – travel trailer insurance. Make sure there's room in your budget for this essential consideration, and shop at Cost-U-Less to get the most out of your policy.

Custom Build or Pick Your Favorite Features
No travel trailer is perfect, and while many offer the latest and greatest features, few will offer every feature you're looking for. If you don't have the resources to finance a custom-built travel trailer, you'll probably have to sacrifice one or two features to meet your weight and budget constraints. List the features you want the most in order of priority and try to find a trailer that has as many of these features as possible.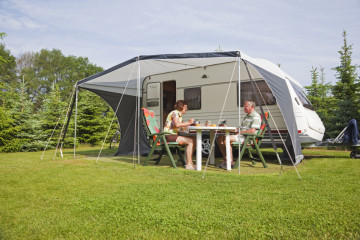 A Good Fit
When it comes down to it, buying a travel trailer is a lot like buying a car – and choosing the perfect buy is completely up to you. Before you buy, however, ask yourself these questions:
Is my trailer still under my weight requirements?
Is there enough sleeping space for everyone?
Could I comfortably move around in this space?
Are my most-wanted features accounted for?
Need a travel trailer insurance quote? Looking for more advice on financing your travel trailer or RV? Give us a call today at Cost-U-Less, stop by one of our California locations, or visit us online today. We're standing by to help.
Ready to Get a Quick Quote?