Tips for Buying Car Insurance After California DUI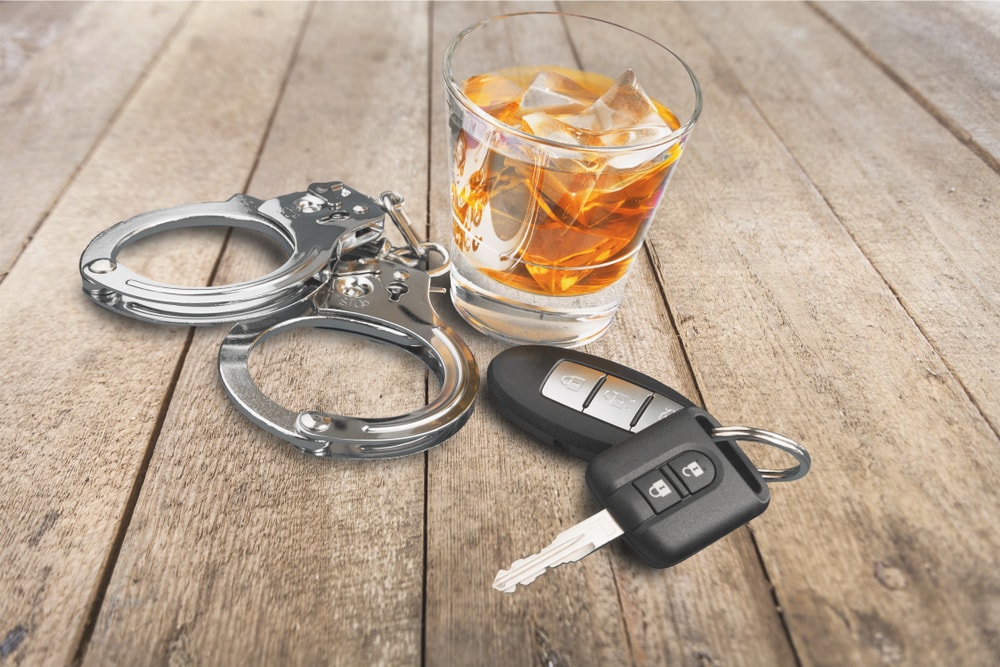 If you were arrested for driving under the influence, or DUI, you probably experienced countless emotions ranging from embarrassment to confusion. If you were charged with your DUI in California, you may be wondering what happens next based on California DUI laws and what happens to insurance rates after DUI convictions.
California DUI Laws
Everyone knows that driving under the influence of drugs or alcohol is illegal, but do you know what the legal limit is, how it is determined and that the consequences vary from state to state?
Your blood alcohol concentration, or BAC, determines how much alcohol is in your body and it can be revealed through a breath, blood or urine test. In all states in the country it is illegal to have a BAC of .08 or higher. Whether you are tested or not, you can be charged with a DUI if you are suspected to be under the influence; however the DUI will not appear on your record until you are convicted through the court system.
The penalties you can expect after your first California DUI include fines as steep as $3,600, a license suspension of four months or more, a requirement to join a drug and alcohol rehabilitation program, a 10-year impact on your driving record and in worst-case scenarios – jail time
What Happens to My Car Insurance After a DUI?
California drivers may face two different scenarios after they are convicted of a DUI – their current insurance company may terminate their policy upon renewal or the policy will remain active, but the premiums could significantly increase. Regardless of which situation you face, it is wise to look into your options after you get a DUI.
Car Insurance Shopping Tips After a DUI
Insurance companies rate policies based on a number of factors such as where you live, your age, vehicle type, but most importantly – your driving history. An individual that was convicted of a DUI is considered a "high-risk" driver, which means premiums can be much more expensive. In order to find the best consider the following tips:
Start to get quotes as soon as possible. Since insurance companies can only raise your rates or terminate your coverage when your policy renews you may have sometime to weigh your options before your renewal.
Reconsider your coverages. If you own your vehicle outright then the only coverage you need to carry is the minimum liability limits required by your state – in California that's $15,000 per person/ $30,000 per accident/ $5,000 property damage coverage. Before your DUI you may have had additional coverages like medical payments or rental reimbursement, but you should reconsider them as they may become too costly after a DUI. Regardless of what changes you make be sure that you have enough coverage to protect you in the event of an accident.
Look beyond the "big" insurance companies. Consider a smaller company that caters to high-risk drivers or an independent insurance agency that works with a network of insurance brokers. The ability of an agency to work with different insurance carriers means you may be able to find a better, more affordable policy to meet your needs.
Be upfront about your DUI. You may be embarrassed about your DUI, but there is no use in hiding it because it will be discovered. Since some companies will not insure high-risk drivers it won't be a good use of your time to get a quote from them.
Consider your SR-22 requirement. Following your DUI you may be required to file a SR-22 form with the California Department of Motor Vehicle. An SR-22 is a document that certifies that you have obtained the minimum liability insurance required by the state. This form is typically required for three years and can be filed by your insurance carrier on your behalf. Be sure to find an insurance provider who offers this service.
Unfortunately when it comes to a DUI, California happens to be one of the states where your insurance premiums will be impacted more significantly than other places in the country. However don't be discouraged because you can alleviate some of the costs by researching your options as soon as possible.
If you've been convicted of a DUI in California and need to file an SR-22 or purchase high-risk auto insurance, Cost-U-Less can help. We can get any driver insured, regardless of driving record. Request a free DUI car insurance quote online or over the phone by calling (800) 390-4071.
2022 Freeway Insurance Services America, LLC (CA License #6002326)
DBA Cost U Less Insurance Center