Does a Homeowners Insurance Policy Cover an RV in California?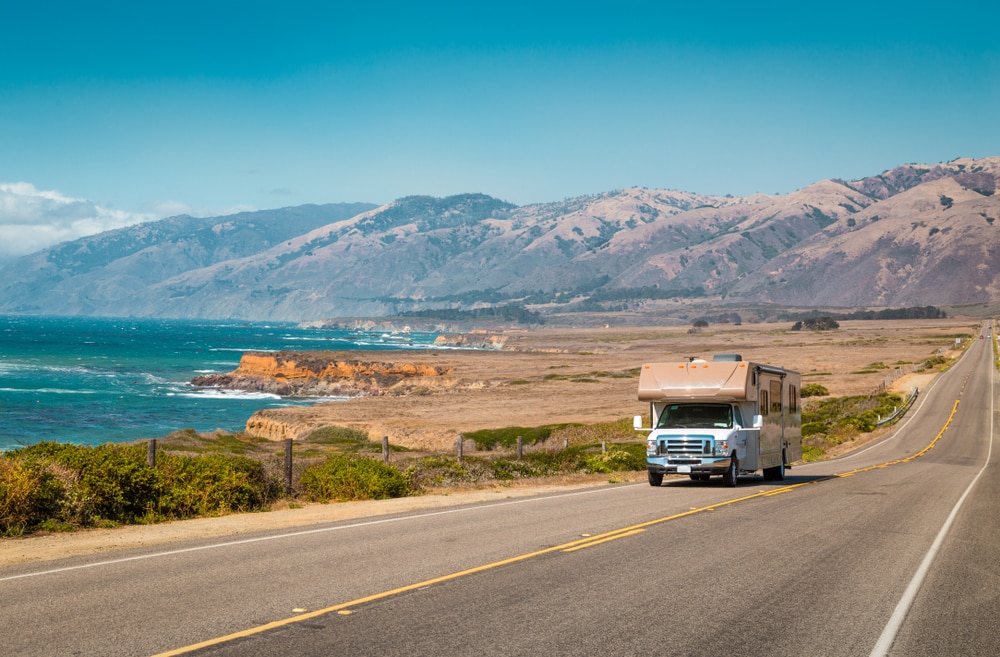 Your homeowners insurance policy may cover your RV if it is parked on your property. In some cases, you may need to add a rider to your home insurance policy. Typically, though, your home insurance is inadequate to protect your recreational vehicle, and that's why there's such a thing as motorhome and RV insurance. Because it's a much better coverage fit than homeowners insurance or car insurance or anything else for your recreational vehicle.
Those last two words-recreational vehicle-point out how complicated the topic can be. So let's start there.
What is a Recreational Vehicle in California? 
You think you can easily answer that, right? RVs are those big, hulking beasts forever-feet long and with more square footage than your first apartment. And you're right.
And wrong.
The State of California Department of Motor Vehicles defines the RV as: "A motorhome, housecar, travel trailer, truck camper, or camp trailer; with or without motive power; designed for human habitation, or other occupancy."
Housecar? No idea…
The point is, a recreational vehicle can be anything from a modest tent camper towed on a trailer behind your car to, well, that housecar thing, we suppose.
When most people think of RVs, they've got those big, self-contained vehicles in mind. The kind where a driver sits up front. A single vehicle that's "with motive power," as the California DMV puts it. So that's the kind of vehicle we're writing about now.
As a general rule of thumb, if it needs to be towed to get from point A to point B, then it most likely does not need RV insurance or motorhome insurance in California. If it gets there under its own power, then it most likely should have its own insurance.
What Are the Different Classes of Motorized RV's or Motorhomes? 
Oddly, these traveling digs go from Class A (the largest) to Class B (the smallest) with Class C in the middle.
Class A: Enormous – up to 45 feet long, truly a mansion of sorts on wheels
Class B: A tiny house on wheels, up to 19 feet long – the basics are mostly all here (may or may not have a toilet) and you were planning to spend your time outdoors anyway, right?
Class C: Up to 31 feet long, more sleeping room, plus modern conveniences like a toilet
Your RV insurance cost will reflect the size of your motorhome, since the bigger they are the harder they are to drive and the more damage they can do if involved in an accident.
Is an RV a House or a Vehicle in California? 
Yes. That is, it's both at one time or another. And that gets to the heart of why you need a totally different form of coverage to responsibly cover your recreational vehicle. It leads a multitude of different lives, after all.
Your recreational vehicle might spend weeks, months, or years in an RV community, parked there like the house that it has become.
It might spend time whizzing up and down a crowded interstate at 65 miles an hour.
For some, the dog years of its life might be spent parked in a driveway, collecting dust.
Your RV can lead all of these lives, and your homeowners insurance and auto insurance can keep up to some degree. Some of the time.
For instance, if your RV is damaged in a windstorm while parked in your driveway, your homeowners insurance will likely cover the damage to the contents and the built-in appliances.
If it gets into a highway crash and your RV is covered by your car insurance policy, you can likely file a claim for the damage.
If it's broken into or damaged while parked in an RV community or anywhere not at your home, well, good luck filing any kind of claim.
That's Why There's Such a Thing as Motorhome and RV Insurance 
Now you're starting to see that your recreational vehicle is neither a home nor a vehicle. Or…it's a little of both. It's sometimes a home and sometimes a vehicle.
It's a hybrid, and a (very) big-ticket possession that needs its own unique form of coverage. That form is called motorhome and RV insurance.
You can determine how much RV insurance you may need by asking and answering a few questions, such as:
How many miles a year will you drive it?
How much does it weigh, and what's its length, and estimated current value?
What's your driving record and that of anyone else who'll spend time behind the wheel? (Remember, you're piloting a vehicle that might be nearly 45 feet long and more than eight feet wide, making the task almost literally like driving a house.)
What's the total value of the contents of your RV, including both the built-ins and your transported goods?
Where will your RV spend most of its days and how will it be used?
Once all of those questions get asked and answered, you'll have a better idea of how much RV or motorhome insurance you may need.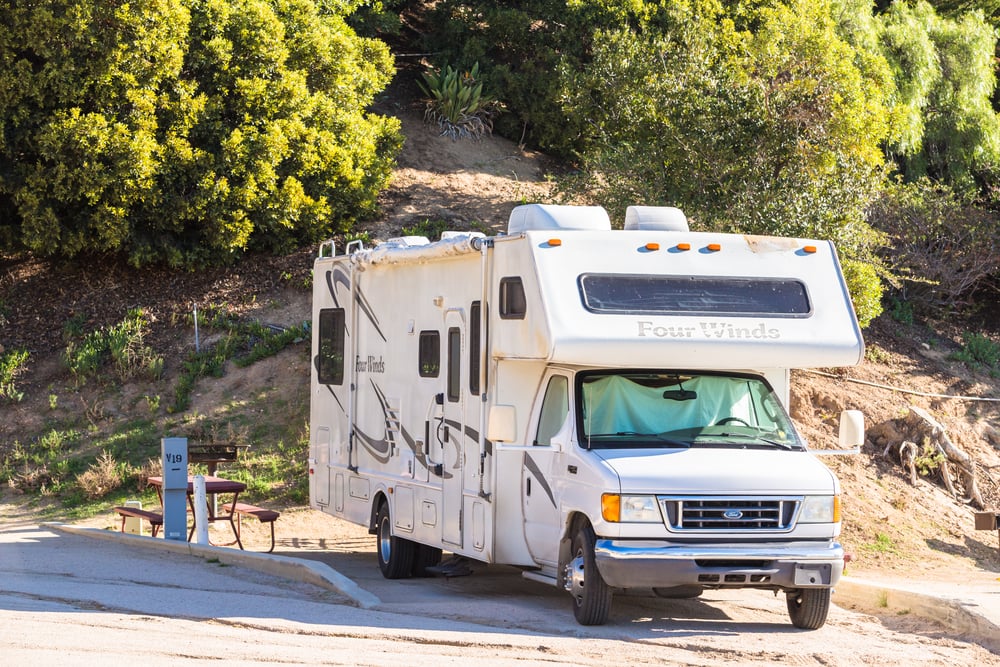 How Much Does RV Insurance Cost in California? 
The answer varies widely on what type of motorhome you have and how much insurance you want, plus all the other factors like your driving history, etc. From the smallest Class B motorhome to the top-of-the-line Class A RV, the spread is from $600 to $2,000 annually. If your new mobile vacation home or your new digs are financed, you'll be asked to carry full coverage – just like with a car.
In California, the typical cost of insurance on an RV is around $800 a year. You can legally drive a motorhome in California with just the minimum bodily injury liability insurance and property damage liability insurance (15/30/5). But should you? Remember, in an accident your RV will most likely cause more damage than a regular-sized vehicle.
Can I Get Discounts on My Motorhome Insurance in California? 
Yes, you can. One way is through bundling. Much like the car insurance discounts you can get in California, you can also find RV insurance discounts.
Bundling is a strategy for getting rate discounts by giving your business to an insurance carrier who already provides coverage to you in one or more other categories. For instance, if the company from which you get your car insurance or home insurance policy also offers RV coverage, that insurer will likely be able to extend a discount in the same way that you get a deal by buying in volume from most sellers.
When it comes to deal-making, no one can help you more than an independent insurance agent rather than one who works exclusively for just one insurance carrier.
Independent brokers have contracts to sell the products of multiple insurance companies. That means that they can shop for the best deals from several competitors and bring you the winning bid rather than only being able to offer coverage from the company that writes the agent's paycheck.
An independent agent might also be likelier to be able to help you bundle a motorhome and RV insurance policy with the owner of your homeowners or car insurance plan since they can offer coverage from multiple carriers.
Find Affordable RV Insurance in California Today 
Don't hit the open road or pull into an RV community without first contacting a Cost-U-Less Insurance agent. We can offer you affordable motorhome insurance that will fit your budget. Call us at (800) 390-4071. Or get a quick quote for RV insurance online. You can also find a Cost-U-Less location near you. 
2022 Freeway Insurance Services America, LLC (CA License #6002326)
DBA Cost U Less Insurance Center