Can a Landlord Require Renters Insurance?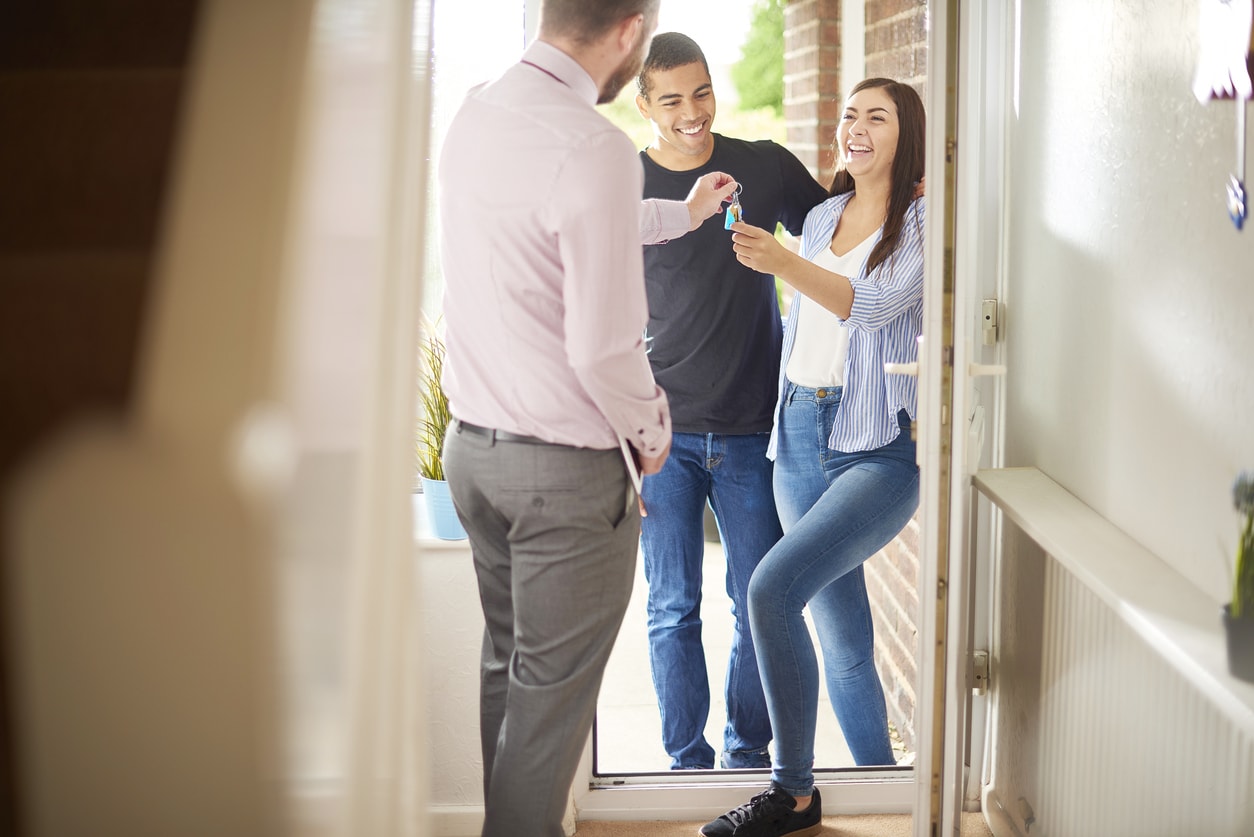 Monthly rent and utility payments are probably the first two expenses that come to mind if you are apartment hunting, but one other cost you may have to factor in is renters insurance coverage. You may not know it, but apartment insurance can be required by a landlord before you move-in. If it is not required, it could seem like an unnecessary expense, but the truth is renters insurance can be very affordable and provides added security for you and your belongings.
What Does Renters Insurance Cover?
The primary protections offered through renters insurance include:
Personal property coverage, which will protect your electronics, appliances, furniture, bikes and other personal belongings.
Liability coverage, which will protect you if you are sued or held legally responsible for injuries to another person or for damage to their property. An example of the first scenario is if someone tripped in your home and they filed a lawsuit against you. An example of the second scenario is if you left the sink running and it caused water damage in another tenant's apartment.
Additional living expense coverage refers to the coverage that will help pay for the cost of a hotel or food expenses if a disaster forces you to move out of your rented home.
How Can a Landlord Require Apartment Renters Insurance if it is Designed to Protect the Tenant?
Your landlord will most likely have a landlord insurance policy to protect the structure of their property; however this policy would not cover your personal belongings. For example, if a tree falls on your landlord's building and causes damage to the roof it should be covered under their landlord insurance policy. But what if the hole in the roof allowed rain to come in, which caused water damage to your furniture and your new TV? If you were required to have renters insurance coverage then there is no doubt that you will be covered through that policy. It will essentially eliminate any liability disputes with your landlord.
Another reason your landlord may require you to have tenant insurance is it could lower the cost of their premium or be a requirement of their insurance company.
How Much Does Renters Insurance Cost?
Renters insurance is often more affordable than most people think. Policies can be as inexpensive as having a latte each day or eating out once a month. Policies can range from $15-20 per month or less than $200 per year depending on what type of coverage you choose.
You have two options when it comes to selecting your personal property coverage:
Replacement cost coverage means that your policy will cover the cost it would take to replace your items with brand new ones. Renters insurance premiums are typically higher for this type of coverage.
Actual cash value means that your property is covered for the replacement cost minus depreciation. Depreciation refers to how an item is devalued based on factors such as age and use. This option is preferred if you are looking for cheap renters insurance.
Another factor that will impact the cost of your policy is the deductible you select. Typical deductibles range from $500 to $1,500 and this is the amount you must pay when you file a claim. Regardless of which coverage options you choose, your protections will have a maximum dollar amount that will be covered in the event of a claim.
Is Renters Insurance Coverage Worth It?
You might think that you don't have many "valuable" belongings, but if you do the math and begin to add up how much it would cost to replace your computer, furniture, couch, clothing and everything else in your apartment, it may be a lot more than you can afford. Do some research to determine how much a renters policy would cost you and what the best renters insurance option is for you.
2020 Sacramento Auto Insurance Center, Inc
DBA Cost-U-Less Insurance Center (CA License #OC13463)