How Are Boats and Watercrafts Insured in California?
By Cost-U-Less | July 09, 2021
Insurance is complicated enough for car owners, but there's even more to think about for boat owners. How are boats and watercraft insured in California and what kind of coverage is available? We'll take a look at what the boat and watercraft insurance requirements are in California, as well as the available insurance options.
What Is a Boat or Watercraft?
How your boat or watercraft is insured in California depends on the type of boat you have and whether you need to register it.
If you have a small boat — less than 5 tons — you may need to register your vessel with the California Department of Motor Vehicles (DMV). The California DMV defines a vessel as any motor-driven vessel as well as any sailboat that's over 8 feet long.
According to California law, a "personal watercraft" (PWC) is a motor-driven vessel less than 13 feet long and is operated "by a person sitting, standing, or kneeling on the vessel, rather than in the conventional manner of sitting or standing inside the vessel." Practically speaking, this includes Jet Skis, WaveRunners, and Sea-Doos.
California exempts very small boats, including rowboats, paddleboats, canoes and kayaks, and sailboats under 8 feet long.
Is Boat and Watercraft Insurance Required in California?
Like most states, California does not legally require boat and watercraft owners to carry minimum insurance. However, many marinas require you to carry at least some insurance for you to store your boat with them or use their facilities. In addition, if you took out a loan to buy your boat, the financing company may require you to maintain a minimum level of insurance coverage until you pay off the loan.
How Boats and Personal Watercraft Are Insured in California
There are multiple options to insure your boat or personal watercraft in California. Typical coverage includes:
Bodily Injury Liability
Like auto liability insurance, bodily injury liability boat insurance protects you if you're at fault for an accident while operating your boat or PWC. Bodily injury liability insurance covers medical bills for other people injured in the accident. This coverage does not cover your own medical bills if you're at fault for the accident.
Medical Payments
Medical payments coverage for boat insurance covers your own medical bills if you're involved in an accident while operating your boat or PWC. The great thing about this coverage is that you can make a claim regardless of who's at fault for the boating accident.
Property Damage Liability
If you're at fault for a boating accident while operating your boat or PWC, property damage liability coverage helps pay for repair costs to other vessels, PWCs, and docks.
Damage and Physical Loss
If your boat or PWC is damaged or lost while you're operating it, this coverage will help cover your vessel's repair or replacement costs. Damage and physical loss coverage will protect you whether or not you're at fault for an accident. But most policies don't cover situations such as:
Normal wear and tear to your boat or PWC
Defective components or machinery (your equipment warranty should cover this instead)
Mold
Damage from animals such as sharks, insects, and zebra mussels
Wreck Removal and Fuel Spill Coverage
If your boat or PWC sinks, you'll probably need to retrieve the wreck, especially if it's in shallow or ecologically sensitive waters. This service is never cheap! Your boat insurance can help pay for the costs of salvaging your boat or PWC, as well as the clean-up costs for fuel leaks.
Policy Limits and Deductibles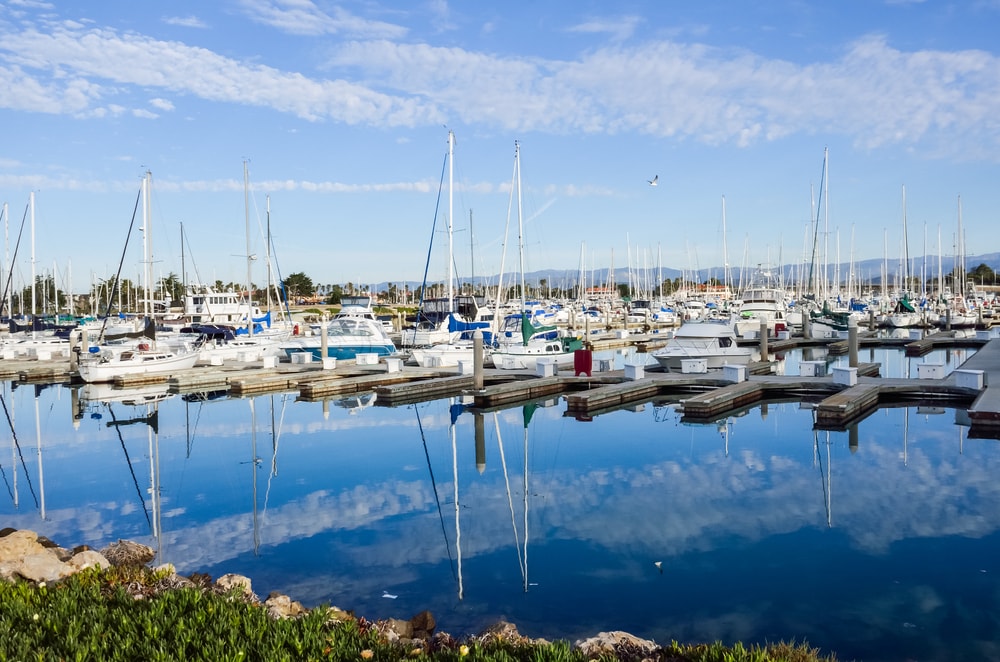 All boat insurance policy coverage will include a policy limit. This is the maximum amount that the boat insurance company will pay for a covered event: the higher your policy limits, the higher your insurance premium (price).
While liability insurance will only have a policy limit, other types of boat insurance will include a deductible as well. The deductible is the amount of money you agree to pay toward repairing or salvaging your boat or PWC before the boat insurance company starts paying. And just like with auto insurance, increasing the deductible of your policy will mean lower insurance premiums. That's because a higher deductible means that boat insurance company doesn't have to pay as much in the event of an accident.
By changing your boat insurance policy limit and deductible, you can adjust how your boat or personal watercraft is insured in California. That way, you can save the most money now while still feeling you'll be ready for the unexpected.
How Are Small Boats Insured in California?
If you have a kayak, canoe, or small sailboat, then your homeowners insurance policy typically covers your property no matter where you bring it. But before you hit the water, you should keep a few things in mind.
Most importantly, make sure your small boat is listed under your home insurance policy. If it's not, then talk to your home insurance company about adjusting your coverage to include your kayak or small boat. If you own a premium kayak or small boat, then you may need to talk to your insurance company about special coverage for valuable property.
Secondly, double-check your home insurance policy to understand exactly what sorts of events are covered. Typically covered incidents include fire, theft, lightning, or physical damage. But your specific policy will outline which perils are and aren't covered, and these limits apply to your small boat as well.
Finally, remember that typical home insurance coverage for small boats extends only to property damage to your boat. If you hurt someone or damage property while using your kayak or boat, then you won't be covered by home insurance. To protect yourself from liability while using your small boat, we recommend looking at an umbrella insurance policy, which protects you from liability in all sorts of situations. If you already have boat insurance, then you can also talk to your boat insurance company about adding liability coverage while you're out on your kayak or small boat.
Don't own a home? The chances are that your renters insurance can provide similar coverage for your kayak or small boat.
You Decide How Your Boat or Watercraft Is Insured in California
There are plenty of ways to insure your boat or PWC in California? What's the best option? The answer depends on your particular situation. You can get boat insurance or personal watercraft insurance quote in just a few seconds with Cost-U-Less, or you can speak to one of our boat insurance professionals in person or on the phone at (800) 390–4071.
Ready to Get a Quick Quote?