5 Tips for Traveling with Kids
By Cost-U-Less | December 18, 2020
The holiday season has finally arrived, and for many families, this means one thing: It's time to travel with kids. While going on vacation with kids is an excellent opportunity to spend quality time with your loved ones as a family, it's hard to enjoy the road trip with cranky children. Check out these tips for traveling with kids stress-free this winter.
1. Plan Ahead
You might be asking yourself how do kids drive long distances while preparing for your next winter holidays. There is no straight answer to that question. Each child is different, and as they grow, you have to change your game plan accordingly.
For instance, if you drive with a baby, an adult might want to ride in the backseat with the child safety seat. On the other hand, toddlers need a lot of entertainment. Factor these needs together with the route, stops, and budget for your next travel. Keep in mind that sometimes things go wrong, and that is alright.
2. Choose Your Timing Right
If you are traveling for several hours by car, you might want to leave at night or very early in the morning so that the kids are asleep for the entire trip. This way, you do not have to worry about hearing an "Are we there yet?" every five minutes or making unscheduled bathroom stops. This trick is especially handy for kids under the age of two and those going on a vacation for the first time.
3. Play a Few Road Games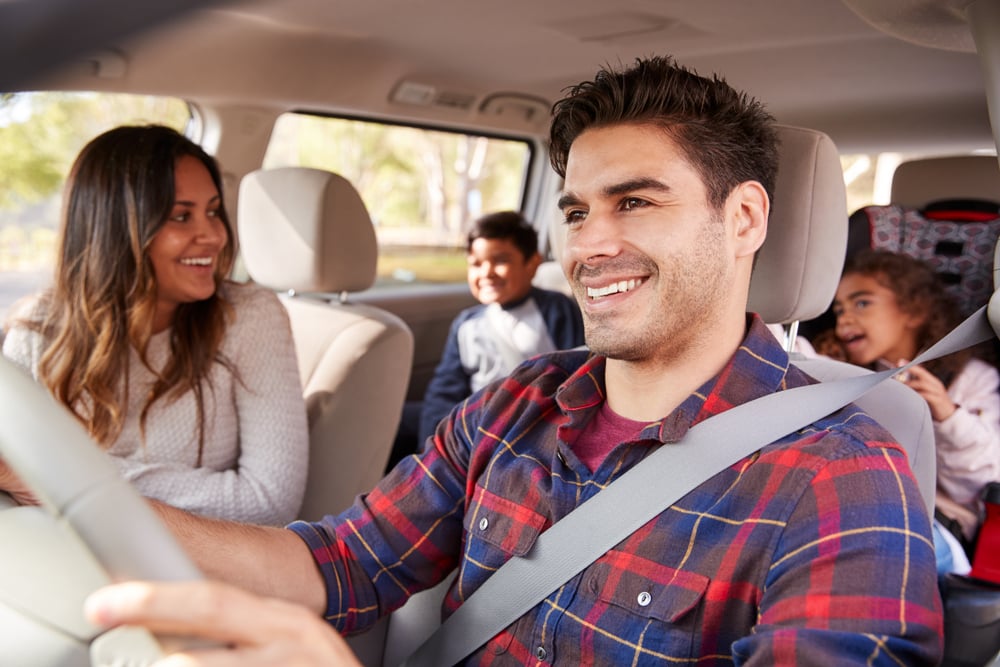 If you have toddlers that get cranky easily, you might find yourself asking questions such as "How do you entertain kids on a road trip?". If your idea to keep the children busy is to play a car video for kids in the headrest player or handing them a tablet, think again.
Chances are, your child might get bored with the electronics, have difficulty sleeping, and start acting out, which can make any drive insufferable. Instead, try playing road games like road trip bingo, twenty questions, or the license plate game. This way, you are not only keeping your children busy but also being part of the fun.
4. Bring Along Fun Activities and Toys
One of the best tips for keeping your children entertained is to take a few toys and books that they love and will attract their attention for a long time. If your children get bored with them, pop an audiobook that they like. Alternatively, you can also play a few songs for your children to sing-along.
Another great option when traveling with kids is giving them crayons, a printable activity or coloring book, and a cookie tray so that they can draw on the go. They will love it.
5. Prepare Snacks for the Road
When traveling by road with kids, you cannot afford to stop for a bite every time they get hungry. Have some snacks and beverages like apple slices, bananas, cheese, vegetable sticks, crackers, nuts, water, or milk in a sippy-cup and as many baby bottles as needed. Children love these foods, and they are relatively easy to clean off carpets and seat fabrics when things get messy.
It is also a good idea to avoid drive-thrus and ditch junk food and candy unless you want your children (and yourself) to have a sugar rush or a (food coma) while on the road.
Traveling with children can be a challenging feat. However, with proper planning and a lot of love, you can make the best of your next winter family vacation.
Ready to Get a Quick Quote?