Dropping Gas Prices Raise Concerns about Infrastructure Funding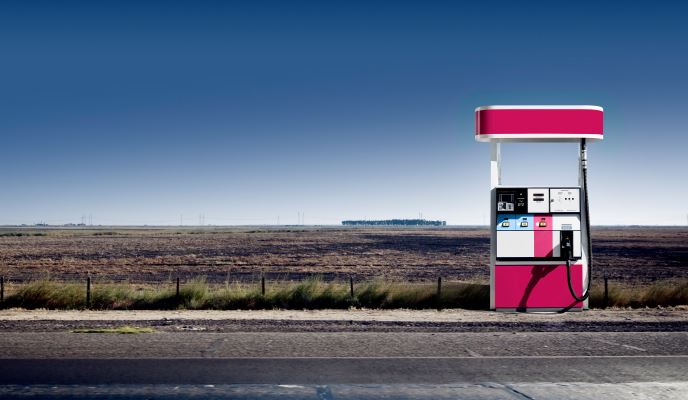 Once you have a car and a license, you're only missing two things: good auto insurance and a tank full of gas. As you many have noticed, gas prices have been plummeting lately in many areas, with the national low average state gas price sitting very comfortably at just $1.73. Looking back at the last few years, many of us had given up hope that gas prices would ever dip below two dollars again, and the current highest state average gas price of $2.57 seemed like a good deal when prices were at their worst.
Arizona has been experiencing some exceptionally quick price drops at gas stations statewide, and in the last week, prices have dropped roughly a dime (depending on the city and the pump). Looking for auto insurance rates to match the plummeting price of gas? Contact Cost U Less Direct! AAA Arizona reported that the average pump-price has fallen below the $2 mark for the first time since May of 2009 to $1.99. While just barely dipping beneath that $2 threshold, the price drop was reflected across the entire country, with nationwide gas prices averaging at just $2.09 a gallon.
We can save you money on your car insurance, and with gas prices falling at this rate, driving may soon be cheaper than ever for new drivers, but how will falling gas prices impact the American infrastructure? Our highways and roads are funded by the tax we pay on gas, and if we're buying less gas, the infrastructure will begin to lose funding if something doesn't change. That's why, at the beginning of this year, five states raised their retail fuel taxes. Those states are…
– Maryland (Avg. pump price: $2.10)
– Pennsylvania (Avg. pump price: $2.23)
– Virginia (Avg. pump price: $1.95)
– Florida (Avg. pump price: $2.07)
– North Carolina (Avg. pump price: $2.06)
Hopefully, this will allow the infrastructure to maintain its current pace of development. Linda Gorman, director of communications and public affairs for AAA Arizona, explains that, "Gas taxes, which have traditionally funded our transportation needs, haven't kept pace with rising transportation demands. In addition, monies in the Highway User Revenue Fund devoted to transportation have been swept by the Legislature in recent years to fund projects unrelated to transportation. As an advocate for road users, AAA supports raising the gas tax to meet transportation and infrastructure funding needs as long as adequate accountability and performance metrics are in place, and we also urge our elected leaders to safeguard the HURF."
AAA officials understand that raising the retail fuel tax is a short-term solution, and that with the advent of alternative fuels and increasingly strict regulations on fuel efficiency, new solutions must be explored. Raising the tax, however, will allow officials to make plans for the future of fuel consumption without allowing the American infrastructure to suffer. Growing and sustaining the transportation system is more important now than ever, and with new technologies emerging and becoming mainstream, entirely new strategies must be developed.
How do you think the American infrastructure can be funded with less support from fuel tax? What do you think the "cars of tomorrow" will run on? Share your ideas in the comments section below!
Summary
Article Name
Dropping Gas Prices Raise Concerns about Infrastructure Funding
Description
Our auto insurance rates are as low as ever, but gas prices are plummeting! Learn how this may not be as good as it sounds.
Author
2019 Cost-U-Less Insurance Center ™
(CA License #OC13463) - 7711 Center Ave #200, Huntington Beach, CA 92647