Car Insurance for Delivery Drivers: What You Need to Know
The coronavirus pandemic has made people a lot more cautious about leaving the house, so the need for food and grocery delivery services has increased. If you are currently unemployed or looking for another way to make some extra cash, you may be considering becoming a delivery driver.
You don't want to miss this great opportunity, but it is important to be sure you are prepared before you get behind the wheel, especially when it comes to your car insurance.
The Basics of Car Insurance for Delivery Drivers
If you deliver food around town on the weekends for your local pizzeria, it's easy to think you wouldn't need to have a commercial vehicle insurance policy. Unfortunately, if you were involved in an accident while delivering, you may not be covered by your personal auto policy.
Regardless of whether you are an Uber Eats driver or the owner of a contracting business transporting tools, a personal auto insurance policy would not cover you for an accident that occurs while working.
Coverage Options for Delivery Drivers
If you are considering working as a delivery driver, whether it is for a restaurant or a company like Post Mates, the requirements for your policy will change. Some of your potential options include:
Invest in a commercial auto insurance policy. This is the most straightforward way to ensure you are fully covered.
Add a business-use endorsement to your current policy. If you don't want to obtain a commercial policy, your insurance company may offer you the option to amend it to cover minimal business use of your personal vehicle.
Consider an insurance option through your employer. Your employer may already invest in a non-owned vehicle liability policy. This coverage would help protect you if you caused an at-fault accident, but it might not cover damage to your vehicle or your medical bills. Your employer might also offer an option for you to drive a business-owned car, but it's important to note that you would still be responsible for any violations you incur.
Research any changes to your insurance coverage due to COVID-19. Several states have eased insurance restrictions on coverage for delivery drivers in light of the national pandemic. Many insurance companies have also extended or expanded their coverage options, given these unique circumstances.
Commercial Auto Insurance vs. Personal Auto Insurance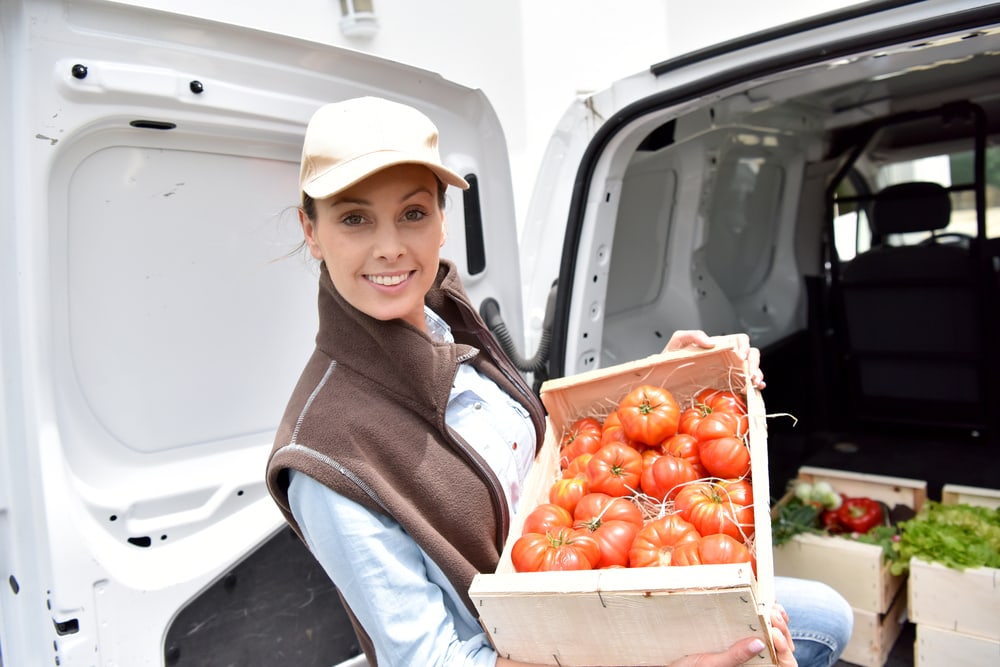 There are many differences between commercial insurance and a personal policy that you should be aware of before you decide to make a change:
Commercial insurance policies are considered a higher risk than a standard one because when vehicles are used for business purposes, they tend to be on the road more frequently. 
Since commercial auto insurance is associated with higher risk, the rates tend to be more expensive.
A commercial auto insurance policy offers additional protection for lawsuits.
What Risks Do I Face Using My Personal Auto Insurance as a Delivery Driver?
Even if you are the most cautious driver, accidents happen. If you wind up in an accident while working, you run the risk that accident won't be covered regardless of your coverage on your personal policy. This means you could be responsible for:
Damage to your vehicle
Your medical bills
The other driver's medical bills
Damage to the other party's vehicle or property
Lawsuits that result from the accident
If you attempt to lie to the insurance company, your policy could be canceled.
Don't let the uncertainty surrounding car insurance for delivery drivers stop you from taking on a new opportunity. Contact a licensed insurance agent today to help you determine your needs and identify an affordable policy that ensures you are covered.
Did you know that Cost-U-Less is open and ready to meet all of your insurance needs? Start your free delivery driver insurance quote online or give us a call today!
2022 Freeway Insurance Services America, LLC (CA License #6002326)
DBA Cost U Less Insurance Center