Budgeting to Buy and Afford your First Car
By Cost-U-Less | December 04, 2015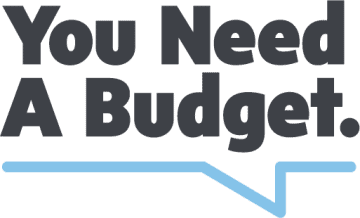 Between auto insurance payments, car payments, maintenance costs, and parking, your first car will represent a massive portion of your monthly expenses. Calculating what you can afford ahead of time can save you a lot of headache and heartache later on. Here, Cost-U-Less helps walk you through typical costs so you can be informed.
First, let's break down the costs you'll be facing in greater detail. Once you've selected your vehicle, you'll likely have to pay for new state registration which, on average, runs about $300 the first time you register your car. (Renewing your registration each year costs less.)
How Much?
So what is the recommended amount a person should spend on their car? Budget experts say that the golden ratio lies somewhere in 10%-15% territory.
Of course, here is where your choice of car makes a greater impact – maintenance costs. If you bought your car new, chances are it came with a warrantee. That warrantee will cover most major repairs for the term of the warrantee (provided it isn't void), but smaller maintenance chores like oil changes and transmission fluid changes are still on you. We can't stress the importance of monthly maintenance enough, so don't forget to figure in the costs of these necessities.
The Most Important Part
After that, it's time to find an affordable car insurance plan that meets your needs, and if you shop at Cost-U-Less, you're guaranteed to find a plan that meets your needs and fits your lifestyle. We have insurance experts standing by, ready to address your concerns, answer your questions, and guide you through the insurance buying process from beginning to end.
Your choice of car also impacts your insurance costs. Smaller, sportier cars cost more to insure. Your state's insurance market (in addition to your age and driving record) can have a considerable impact as well.
It helps to do a little bit of homework on all of your options before purchasing a car at all. Cars that are statistically less likely to be stolen or wrecked are almost always cheaper to insure, so don't miss a crucial opportunity to pay less if you don't have your heart set on a specific set of wheels.
So let's wrap all of this up: Before choosing your car, make sure you can afford the monthly payments and choose a car with low maintenance costs. Once you have your vehicle, you're ready to calculate your monthly maintenance costs and start shopping for an auto insurance plan. When you get to that step, give us a call, and we'll hook you up with free car insurance quotes and one-on-one assistance in buying your insurance coverage. Call or click today!
Ready to Get a Quick Quote?