National Distracted Driving Enforcement Campaign Launches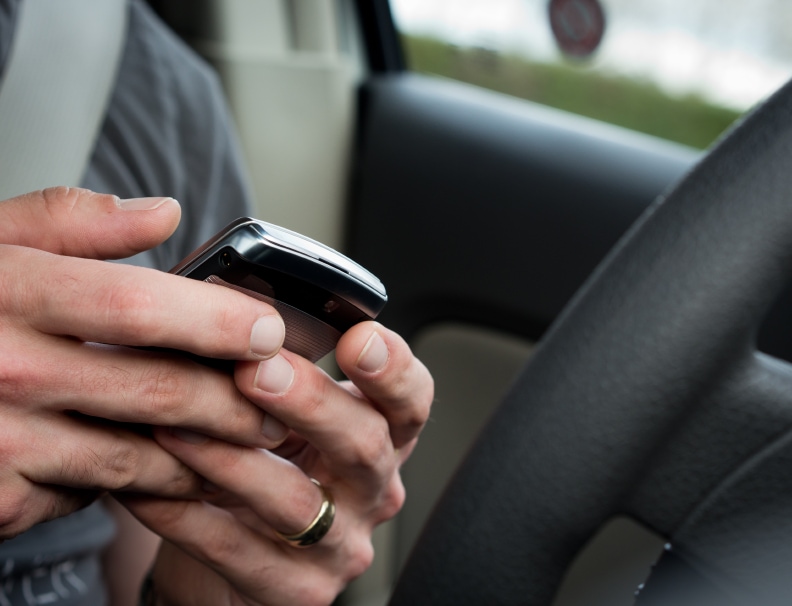 National Distracted Driving Awareness Month was kicked off with U.S. Transportation Secretary Anthony Foxx's announcement of the Department of Transportation's first national advertising campaign and law enforcement crackdown to combat distracted driving. Coinciding with a nationwide law enforcement crackdown in states with distracted driving bans, television, radio and digital advertisements using the slogan U Drive. U Text. U Pay. will run from April 7-15, 2014.
Publicized through the $8.5 million national advertising campaign, this marks the first nation-wide high-visibility distracted driving enforcement crackdown, which will be in effect from April 10 – April 15, 2014. The national campaign builds on the results of two federally funded distracted driving state demonstration programs that were conducted in California and Delaware, Phone in One Hand. Ticket in the Other. According to data from these programs in California and Delaware, increased high-visibility enforcement presence combined with aggressive advertising reduced hand-held phone use over a large area.
Program results over three enforcement sweeps in California and Delaware:
California police issued more than 10,700 tickets for violations involving drivers talking or texting on cell phones.

Observed hand-held cell phone use dropped from 4.1 percent to 2.7 percent
Delaware police issued more than 6,200 tickets

Observed hand-held cell phone use dropped from 4.5 percent to 3.0 percent
Current cellphone and texting bans in effect:
43 states, D.C., Puerto Rico, Guam, and the U.S. Virgin Islands ban text messaging for drivers of all ages
12 states, D.C., Puerto Rico, Guam, and the U.S. Virgin Islands prohibit drivers of all ages from using hand-held cell phones while driving
37 states and D.C. ban cell phone use by novice drivers
According to the National Highway Traffic Safety Administration (NHTSA), each day in the United States, more than 9 people are killed and more than 1,060 people are injured in crashes that are reported to involve a distracted driver.
Statistics on distracted driving:
The Department of Transportation (DOT) reports that there were an estimated 3,020 distraction-affected fatal crashes in 2012. In 2012, 3,328 people were killed in distraction-affected crashes, compared with 3,360 in 2011. An estimated 421,000 people were injured in distraction-affected crashes in 2012, up 9 percent from 2011. Note: Because passenger car driving behavior falls under jurisdiction of the individual states, the DOT can't ban distracted driving.
In 2010, nearly one in five crashes (18%) in which someone was injured involved distracted driving.
To prevent distracted driving, the NHTSA recommends that motorists:
Turn off electronic devices and put them out of reach before starting to drive.
Be good role models for young drivers and set a good example. Talk with your teens about responsible driving.
Speak up when you are a passenger and your driver uses an electronic device while driving. Offer to make the call for the driver, so his or her full attention stays on the driving task.
Always wear your seat belt. Seat belts are the best defense against other unsafe drivers
State distracted driving laws are at www.ghsa.org/html/stateinfo/laws/cellphone_laws.html.
Don't want your car insurance rates to increase? Follow the law and don't text and drive.
Do you think this national program will reduce accidents?  Feel free to share your thoughts in the comments section below.
Summary
Article Name
National Distracted Driving Enforcement Campaign Launches
Description
April is National Distracted Driving Awareness Month, and across the country, law enforcement is cracking down on drivers who break state cellphone talk and text laws.
2019 Cost-U-Less Insurance Center ™
(CA License #OC13463) - 7711 Center Ave #200, Huntington Beach, CA 92647