Does SR-22 Insurance in California Cover Every Car I Drive?
The quick and easy answer is "yes." Your SR-22 insurance will cover every vehicle you drive on a regular or irregular basis, whether it's your own ride, a rental for the weekend, or your brother-in-law's pickup truck.
An SR-22 is not auto insurance, but legal proof that you have obtained at least the minimal insurance coverage to legally drive. And yes, this document follows you from vehicle to vehicle.
If you've been court-ordered to obtain an SR-22, you might have several more questions about what it is, why you must have it, and how to obtain it. So let's go over the basics.
What Is an SR-22 in California? 
Also known as a "Certificate of Financial Responsibility," an SR-22 is proof that the owner has obtained minimal auto insurance. This minimal form of coverage is liability insurance in many states. It offers financial protection for other people and property in case you cause an accident.
Once an SR-22 is required in California, drivers might become known as high-risk drivers. A motorist might become high risk because of a DUI or numerous other reckless acts behind the wheel, including driving without insurance. At that point, most insurance companies either charge the driver very high rates for coverage or refuse to offer coverage at any price.
However, in California (and almost all other U.S. states) car insurance is mandatory. Therefore, high-risk drivers will be required to have it, but will typically be paying up to three times as much as regular insurance. Your SR-22 certificate is proof that you've obtained at least the minimum required coverage.
It's the only way you're allowed to drive any vehicle, whether it's yours or not. In fact, you'll need to get an SR-22 even if you don't own a car, but you need to borrow or lease a vehicle on even an occasional basis.
Reasons You Might Need an SR-22 in California 
You need an SR-22 certificate because a court or the California DMV has ordered that you get one due to something you did while driving. Among the more common infractions that can lead to an SR-22 are DUI convictions and being stopped for driving without car insurance or a valid driver's license.
You might also be required to obtain an SR-22 if you have multiple at-fault accidents, receive several moving violations over a short period of time, or have otherwise exhibited reckless driving behavior.
Yet another reason for this document is so you can legally drive with what's often called a hardship license. That's when your license has been suspended, but the court extends limited driving privileges because of a critical need. Maybe the driver is allowed only to drive to and from work or to take the kids to school and home.
If you're caught driving without an SR-22, if one is required, your license could be suspended or revoked. And your car insurance rates will go up even higher.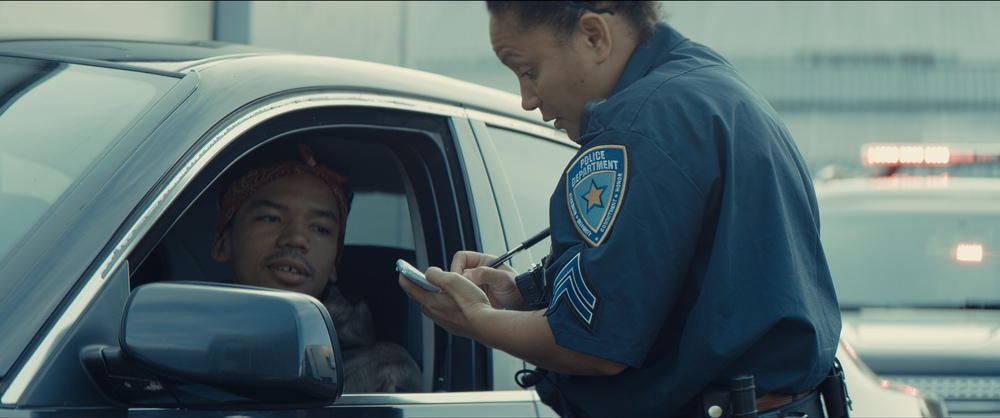 How to Get SR-22 Insurance in California 
You may have to shop around a little to first, find an insurance company that handles high-risk drivers and second, find an insurance agency that can offer you rates you can afford.
Your agent will also help you fill out the paperwork and file the certification.
How Long Do I Need to Have an SR-22 in California? 
California drivers who have SR-22 certificates generally keep them for three to five years. This shows the state that you have at least minimal car insurance coverage over that time.
If you cancel your insurance policy before the need for certification has ended, the state will take action to suspend or revoke your license, so be sure to keep up with your car insurance premiums if you receive an SR-22. If your SR-22 insurance lapses before your time is up, your SR-22 clock will restart once you have insurance again.
If you fail to pay your insurance premium, your insurance company is legally required to notify the state. Depending on how often this happens, you may be required to purchase a full six months to a year coverage in advance. You can go to jail in some instances if you drive without insurance and get caught enough times.
Find Cheap SR-22 Insurance in California Today 
We have significant experience answering drivers' questions and helping them file for cheap SR-22 coverage. Simply call a helpful Cost-U-Less independent insurance agent at (800) 390-4071. Or get a quick SR-22 quote online. We also invite you to find a Cost-U-Less California location near you. 
2022 Freeway Insurance Services America, LLC (CA License #6002326)
DBA Cost U Less Insurance Center