Auto Insurance News You May Have Missed Week of Apr 7th 2014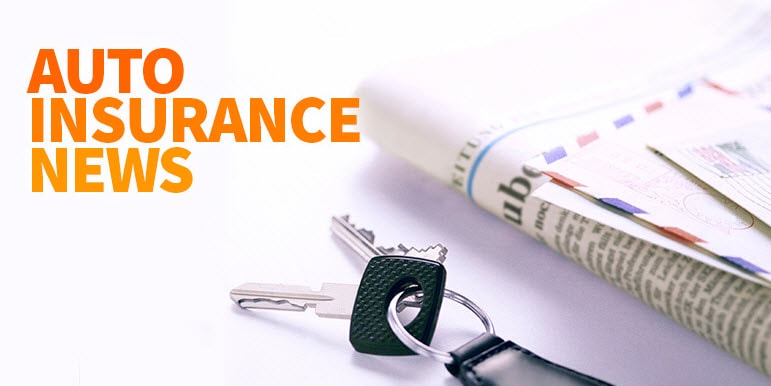 These people Pay the Most for Auto Insurance
A new study by InsuranceQuotes.com shows someone in this group will pay far higher monthly premiums than a single woman his age, a married man his age—and dramatically more than a married man who is just five years older
Source: CNBS
Get the Full Story
National Distracted Driving Enforcement Campaign Launches
National Distracted Driving Awareness Month was kicked off with U.S. Transportation Secretary Anthony Foxx's announcement of the Department of Transportation's first national advertising campaign and law enforcement crackdown to combat distracted driving.
Source:  Costulessdirect.com
Get the Full Story
Obamacare could cut the cost of car insurance
Whether you like or hate Obamacare, there's no argument it's having big and unexpected impacts on many aspects of American life.
Source:  CBS News
Get the Full Story
8 Car Insurance Myths You Should Send to the Junkyard
From the old fiction about red cars costing more to insure, to the one about rates dropping when you turn 25, to the idea that "full coverage" means you get a new car after a crash, myths about car insurance abound. And they're easy enough to take at face value — until you look at the facts.
Source:  Daily Finance
Get the Full Story
The fuzzy math of auto insurance rates
We all know (some of us the hard way) that being a good driver helps lower your auto insurance premiums. But lots of other factors are involved as well — some of which you have no control over and have nothing to do with how well you drive.
Source:  CBS News
Get the Full Story
OMG – Tax Day is Coming
Tax Day – two words we all dread.  Tax Day is the day on which individual income tax returns must be filed with the federal government.
Source:  Costulessdirect.com
Get the Full Story
The least expensive 2014 cars to insure
If you want to save money on auto insurance, spring for an SUV or minivan. Insure.com's annual ranking of the vehicles with the best car insurance rates is dominated by non-sedans.
Source:  MSN Money
Get the Full Story
Are You Prepared For the Next Big California Quake?
It has been 20 years since California residents have experienced a major earthquake, a 6.7 magnitude temblor that rattled Northridge awake, killing 57.
Source:  Costulessdirect.com
Get the Full Story
Summary
Article Name
Auto Insurance News You May Have Missed Week of Apr 7th 2014
Description
Study by InsuranceQuotes.com shows someone in this group will pay far higher monthly premiums than a single woman his age, a married man his age & more...
Author
2018 Cost-U-Less Insurance Center ™
(CA License #OC13463) - 7711 Center Ave #200, Huntington Beach, CA 92647